Kaartinkaupunki

, Korkeavuorenkatu 37, 00130 Helsinki
Ilkka Tani

Key Account Manager
Search
Helsinki
Kaartinkaupunki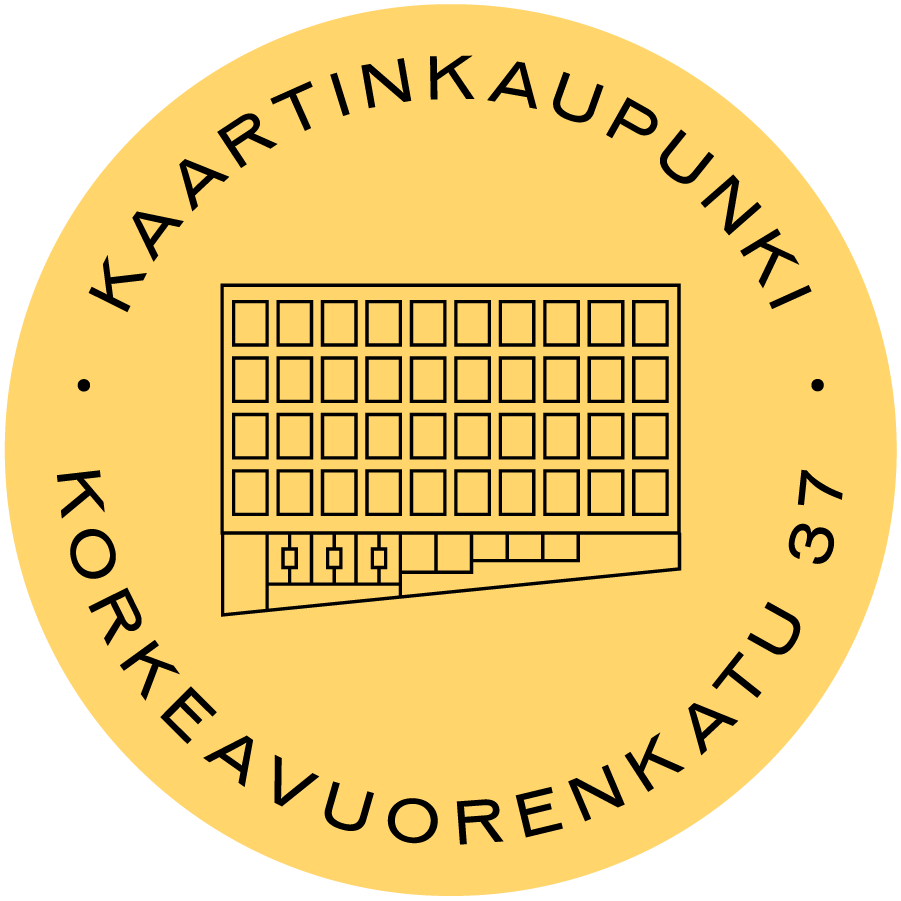 Korkeavuorenkatu 37
Kaartinkaupunki
, Korkeavuorenkatu 37, 00130 Helsinki
The property is located in the most prestigious area of Helsinki city centre, and it will offer easily adaptable modern office spaces after a complete renovation.
After the completed renovation, the historical property with approximately 3,000 square metres is an optimal single-user property and is suitable for a company seeking premises that serve its staff and stakeholders in a new way.
An ambitious gold-level LEED v4 Core & Shell certificate will be sought for the property to verify that it has been designed from the micro-level up according to the principles of sustainability.
Kaartinkaupunki is a place where the business world meets luxury services. The area has plenty of high-quality restaurants, cafés and hotels. Known for its excellent conference services and business parking possibilities, the business centre attracts especially competence-intensive and growth-oriented companies. Even though the area is filled with cultural history, it is also constantly renewing.
The Korkeavuorenkatu property is located in a central but peaceful place near Esplanadi Park and Kasarmitori Square, surrounded by historic buildings from different eras. The building offers a great view of the Erottaja fire station's tower, which is a landmark in the area.
Property details
Accessibility
There are excellent public transport connections to the property by metro, tram and bus. Helsinki's main railway station is about 800 metres away. Kaartinkaupunki is also easier to reach by car than the rest of the centre of Helsinki. There are great coastal routes for cyclists and pedestrians.   
Services
The property will be completely renovated and equipped with comprehensive services according to tenants' wishes. A lunch restaurant, café, lounge, and conference and sport facilities are planned for the property. The nearby Tapahtumatalo Bank and Sponda's MOW Mothership offer tenants conference, coworking and inspirational facilities of various sizes, at Sponda's customer prices. Staff facilities that serve commuter cyclists will be available in the basement of the building.
Parking
The bottom floor of the property will contain 10–15 parking spaces, and a parking area will also be available in the courtyard. Two 22 kW charging stations for electric vehicles will be constructed on the bottom floor. From Korkeavuorenkatu, one can enter the Kasarmitori and Erottaja Aimo Park car parks, where additional parking spaces can be rented. There is a bicycle parking station in the courtyard of the building, and a bicycle storage facility will also be constructed in the basement.
Illustrative photo

Illustrative photo

Illustrative photo

Illustrative photo

Illustrative photo

Illustrative photo

Illustrative photo
Ilkka Tani

Key Account Manager
Contact us about Korkeavuorenkatu 37, 00130 Helsinki