Sustainability
Sustainability
Our company has been recognised amongst the best companies in the global GRESB Real Estate Assessment for eight year running. This recognition reflects our sustainability practices and our constant work to promote sustainable development across our business.
For us, being a forerunner also means sustainability. We want to move the entire industry forward by creating new practices and encouraging our stakeholders to implement sustainable ways of working.
However, our most important job is to create additional value for our customers through sustainability – and we can also help your company convert office spaces from an expense to a competitive advantage.
Why do our actions matter?
40 %
The share of buildings
Buildings represent almost 40% of the total energy consumption of Finland.
30 %
The share of the built environment
More than 30% of greenhouse gas emissions are created in the built environment.
35 000
Impact
Every day, nearly 35,000 people work in office spaces managed by us and approximately 95,000 customers visit our shopping centres.
Environmental responsibility key figures

54 %
Waste recycling rate

– 26,1%
Carbon footprint
In 2020, we have reduced our CO2 emissions by 26.1%, compared with the average of 2016–2018.

-10%
Energy consumption
In 2020, we reduced energy consumption by 10%,  compared with the average of 2016–2018.
37 %
Environmental certification rate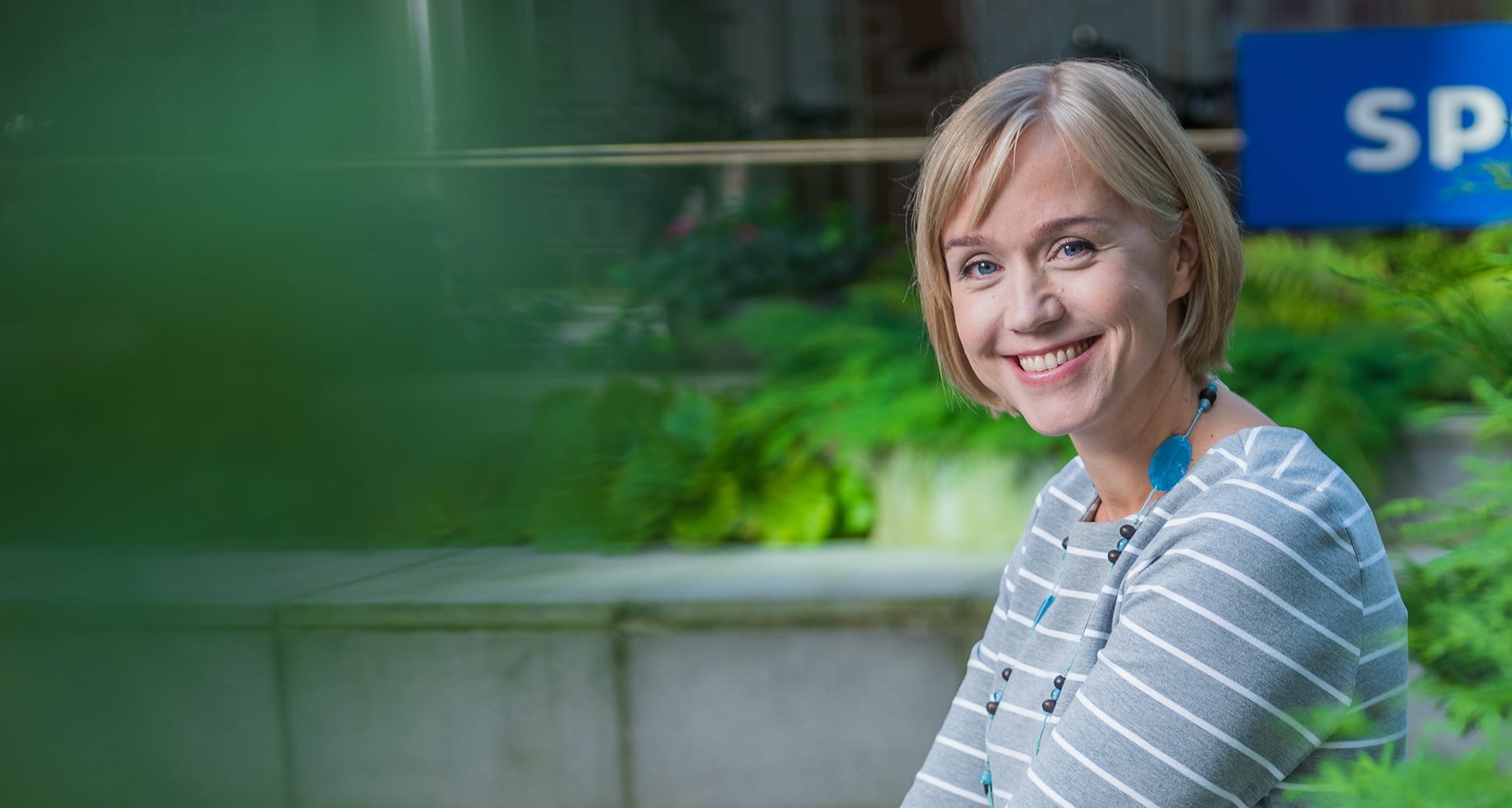 Consumers and top experts from different industries gravitate to companies that can demonstrate they operate according to sustainable values. We create spaces that make sustainability visible.
How will our sustainability benefit you?
Sustainability is co-operation – objectives are only reached by setting common goals and working towards them.
01
Smaller carbon footprint
Selecting energy-efficient properties and the ecological use of office space are among the most significant ways in which a company can affect the size of its carbon footprint and contribute to mitigating climate change.
02
Significant cost savings
Our energy efficiency schemes help you optimise the energy consumption of your premises and maximise the savings you make. Our new office spaces always have at least 20% better energy efficiency than is required in building regulations.
03
Sustainable brand value
Our environmental partnership programmes help you implement sustainable values in your corporate culture. You premises will provide you with sustainability data that you can use to communicate your environmental actions to your stakeholders.
04
Ecological transport
Travelling to our properties located in traffic hubs and close to extensive services is easy and ecological. Our coworking spaces help optimise the travel of your stakeholders and remote workers, too.
05
Health and wellbeing
Sustainably designed and ergonomic office spaces promote the wellbeing of your personnel and customers. Smart property automation guarantees optimal working conditions every hour of the day and every day of the year.
06
Solutions for the future
You can utilise the latest IoT technology in our property development and renovation projects. All of our property development projects with parking facilities come with the option of recharging stations for electric cars and renewable energy solutions.
Read more about our sustainability
Get to know our GRESB results, Sustainability Review and environmental objectives.
The cornerstones of our sustainability work