Working at Sponda
Versatile career opportunities
At real estate asset management company Sponda, you have the opportunity to build a career with diverse and interesting tasks within leasing, development and investment of real estate and business premises, as well as the maintenance and development of customer relationships. We also offer opportunities in financial management and finance, systems development and maintenance, legal, communications and marketing, and human resources management.
What we believe in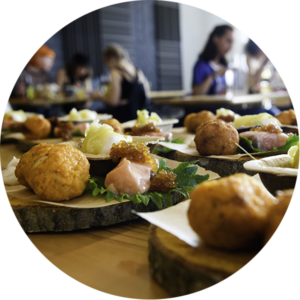 Wellbeing
We invest in our employees' wellbeing and happiness at work. We believe that investing in the wellbeing of our employees is essential. As a Sponda employee, you will have access to comprehensive healthcare services as well as workspaces and tools that will support your work. We promote our employees' participation in sports and cultural activities and offer our staff a lunch and company bicycle benefit.
The joy of doing together
Our active recreational club regularly organises various cultural activities to the delight of our employees. Over the years, we have enjoyed going to festivals, taking part in the Tough Viking race, playing golf and going to the theatre and concerts. We throw staff parties during the year and brighten up our employees' day by organising various events, such as cooking classes, quizzes and Sponda Talks keynote speeches.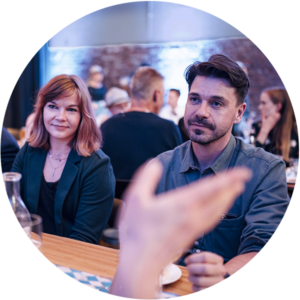 Transparency
Your opinion matters. That's why we conduct an annual employee survey, as well as yearly smaller-scale pulse surveys. Based on this year's results, we received the Most Inspiring Workplace recognition. We discuss things with respect for each other, aiming at common goals.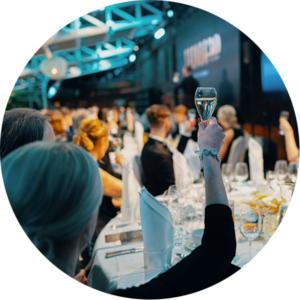 Purposefulness and rewarding
At Sponda, you are rewarded for good performance. We have an employee performance bonus system in place and we use the OKR model to set and monitor goals. We also believe that encouraging feedback helps us cope at work and we regularly highlight successes at our joint events.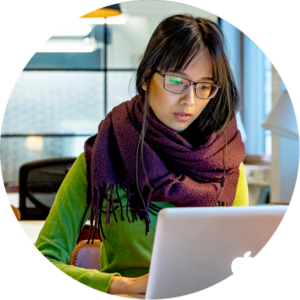 Continuous development
We encourage and support you in developing your competence and sharing your expertise. In addition to external training, we offer our employees internal training sessions on different topics: supervisory coaching, language courses as well as industry-specific training. We support our employees' career development in many ways and take pride in having employees that are happy to stay with us for years.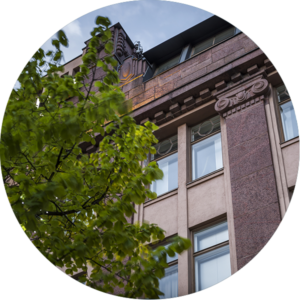 Sustainability
Sustainability is part of our everyday work. Not only do we want to take part in the change, but we also want to contribute to setting it in motion. For the ninth time in a row, we were rated as one of the top European real estate operators in the international GRESB assessment. We want to move the entire sector further by introducing new sustainable practices.
This is why people enjoy working for us
These factors were rated higher than the industry average in our personnel survey 2022. 

Overall satisfaction
In the personnel satisfaction survey of 2022, Sponda's employees rated their overall satisfaction to be higher than the industry average. The commitment of the staff has also remained at a very good level (80.4/100).

Communication and inclusion
The internal communication within teams and inclusion are perceived to be successful at Sponda. The employees consider the team spirit and trust among their own teams to be better than the industry average.

Quality of management
The satisfaction of our staff with the work of the team and organisational level managers rose above the industry average in the survey. At Sponda, the staff feels that managers trust their team members, good work is acknowledged and work is rewarded fairly.
The next step on your career path?
We offer our employees Space to shine.
At Sponda, you will be part of a work community, where you have the opportunity to develop and work with the best professionals in the industry. The strengths of our employees include being customer-driven, having a strong community, waterproof professionalism and an innovative way of working.
OPEN POSITIONS:
Currently there are no vacancies.