Kaartinkaupunki

, Fabianinkatu 21, 00130 Helsinki
Ilkka Tani

Key Account Manager
Search
Helsinki
Kaartinkaupunki
Fabian 21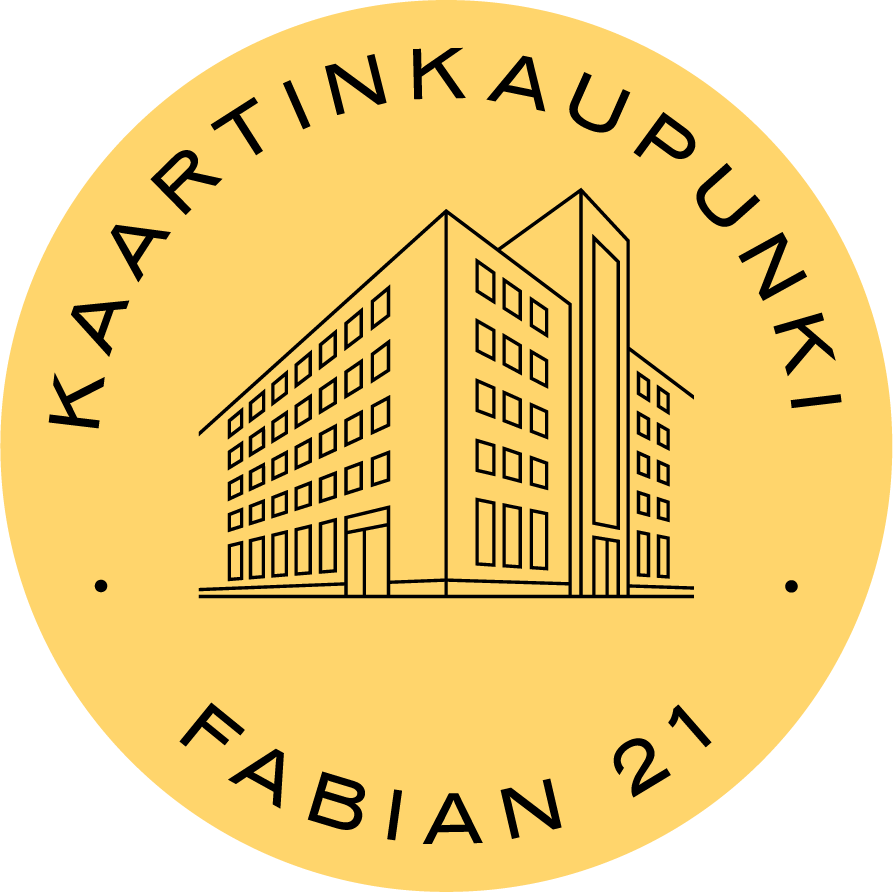 Fabian 21
Fabianinkatu 21
Kaartinkaupunki
, Fabianinkatu 21, 00130 Helsinki
The completely renewed and centrally located Fabian 21 will offer versatile services and modern premises that are suitable for a head office as well as hybrid work.
The building will be completely renovated. In connection with the renovation, the main entrance has already moved from Unioninkatu to Fabianinkatu 21, where an elegant and impressive lobby was completed.
The renewed facilities will offer a working environment that supports your staff's wellbeing. Depending on your needs, the space can be arranged into offices of approximately 200–3,000 square metres.
Fabian 21 is located in the heart of the Kaartinkaupunki business centre. This property is close to the sea-front, parks and the Old Market Hall as well as the area's boutique hotels and premium restaurants. There is also a large grocery store and a post office in Kasarmitori Square. State-of-the-art facilities in an idyllic neighbourhood with a sophisticated but relaxed atmosphere. Kaartinkaupunki is a charming mix of old and new. A peaceful place in the centre of Helsinki.
The property has been awarded a BREEAM Good -level certification. BREEAM (Building Research Establishment Environmental Assessment Method) is an international green building certification system aimed at reducing the environmental impact of the use of buildings as well as the development of healthier working environments.
Property details
Accessibility
Fabian 21 is located in the immediate vicinity of the Market Square, Esplanadi Park and Kasarmitori Square.  The transport connections are excellent: trams run nearby and Helsinki Central Railway Station and the University of Helsinki metro station are 600 metres away.
Services
Tapahtumatalo Bank operates in the property and offers meeting rooms as well as venues and services for organising events. Tapahtumatalo Bank also has a lunch restaurant. The Elixia gym located in the building supports wellbeing at work. The property has also new social facilities for commuter cyclists, as well as bike storage and bike wash stations.
Parking
The property has a total of 60 parking spaces in the parking garage and outside. The parking facilities Q-park Kasarmitori and Q-park Erottaja are also close by.
Illustrative photo

Illustrative photo

Illustrative photo

Illustrative photo

Illustrative photo

Illustrative photo

Illustrative photo

Illustrative photo

Illustrative photo

Illustrative photo

Illustrative photo

Illustrative photo

Illustrative photo

Illustrative photo

Illustrative photo

Illustrative photo

Illustrative photo

Illustrative photo

Illustrative photo

Illustrative photo
Ilkka Tani

Key Account Manager
Contact us about Fabianinkatu 21, 00130 Helsinki