Beyond Retro, a pioneer in sustainable fashion, chose Forum: 'We wanted to find premises and a partnership that match our values'

Beyond Retro, a pioneer in sustainable fashion, chose Forum: 'We wanted to find premises and a partnership that match our values'
Beyond Retro, a pioneering company focusing on second-hand fashion, selected the premises of its first shop in Finland carefully. 'In the new market, we wanted to have a central location in the city and begin a partnership with a responsible premises operator.'
The first impression of the newly opened shop at the second floor of Forum is abundance. With almost 300 square metres of space, the shop is full of denim, leather, band t-shirts, floral dresses and shoes with patina. The ochre-yellow walls and the antique armchairs placed in the centre of the shop create a cosy atmosphere.
According to Beyond Retro Director of Nordic Finance & Expansion Mark Ellis, the retail space milieu is equally relaxed and quirky as the other 15 stores belonging to the Swedish-British chain.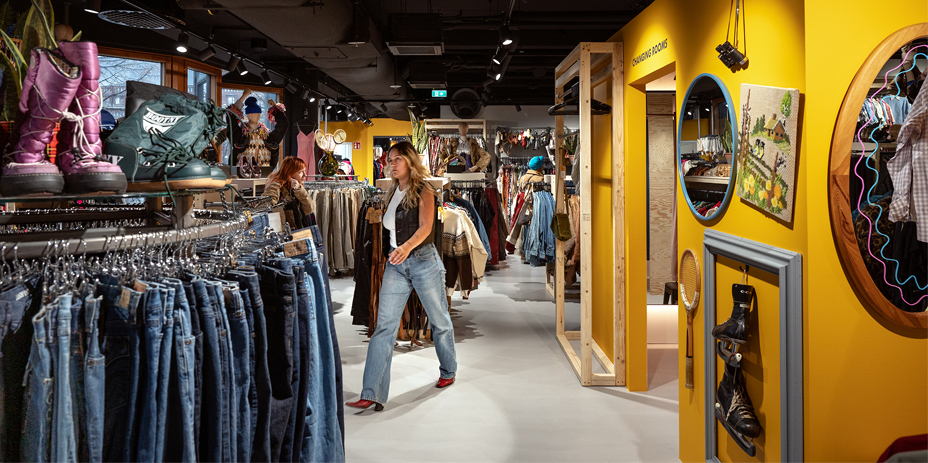 'Each one of our shops is decorated individually and we furnish them with recycled materials and vintage furniture,' Ellis says.
Through Finland into the world
Entering the Finnish market is a huge step for the 20-year-old shop chain. Previously, the brand selling the trendiest original pieces from various fashion brands and eras has operated in Great Britain and Sweden. Now they want to expand sustainable fashion and their world-class expertise in recycling to a wider audience.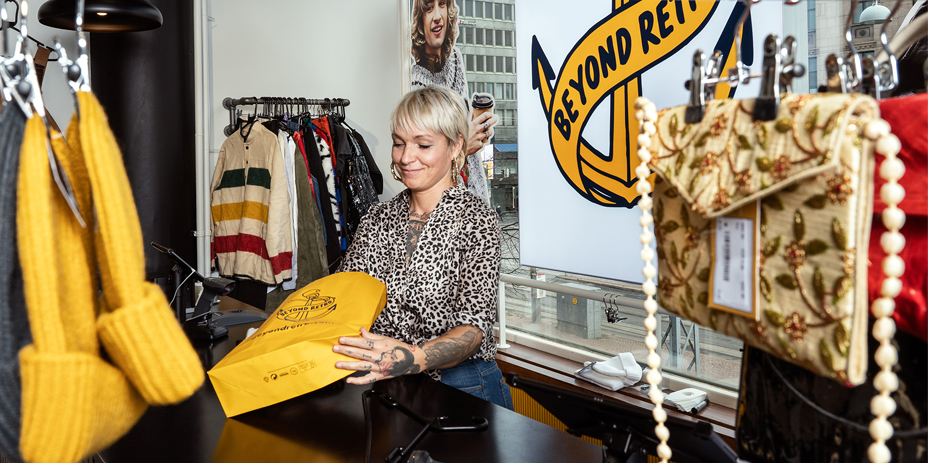 'The shop in Finland is a significant milestone for us being the first expansion beyond UK and Sweden. Opening is a part of our wider plan to expand sustainably over the next 5 years', says Ellis.
Beyond Retro offers trendy clothes without a carbon footprint in world saturated with fast fashion.
The company wanted to start its operations in the new market in the best location and with a partner that promotes sustainable values.
'Sponda has received awards for its sustainability and Forum is located at the very centre of the city, which makes both perfect partners for us. It is important for us that our partner is dedicated to supporting and promoting sustainable fashion.'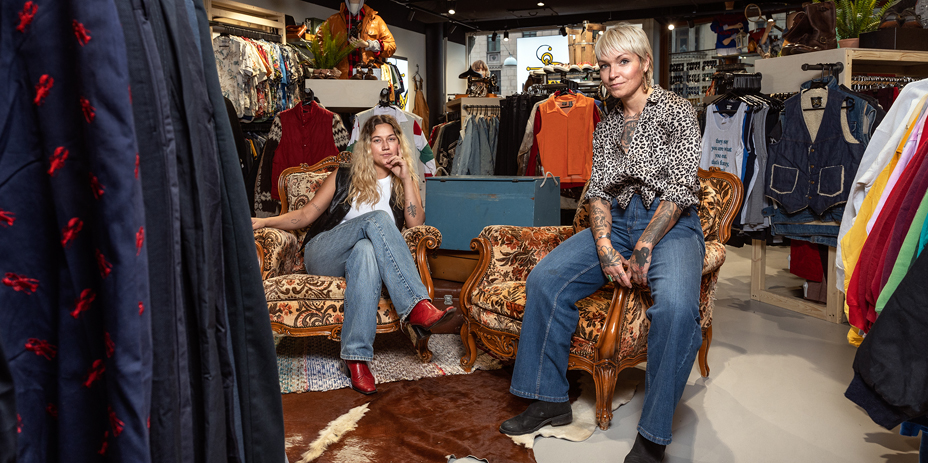 Premises help form the customer relationship
The company wanted its first shop in Finland to be smartly designed and to reflect the relaxed and hospitable atmosphere that matches the brand's values. They also wanted to have plenty of window space to display the wide selection.
'We wanted premises that are enjoyable for the customers and that help our employees form and maintain long-lasting customer relationships,' Ellis sums up.
The shop has room for over 8,000 carefully selected vintage gems.
Forum, which organises free events and charity operations and serves as a living room for the people in the city, was a match for the brand's values also in terms of communality.
'Communality is one of our core values. From the beginning, we've been a brand that inspires different subcultures and is present within the communities of creative people.'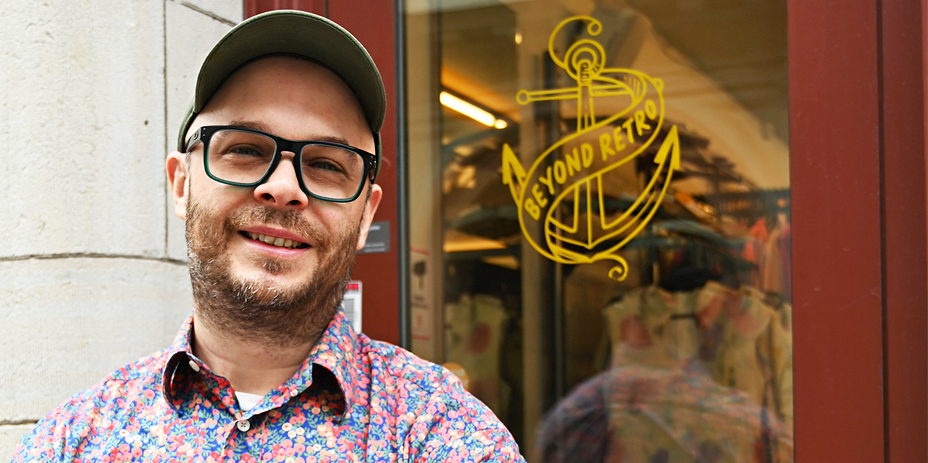 A place for international chains to grow
Shopping centre manager Mervi Jäntti is very happy about the new tenant whose operation strongly supports Forum's values and sustainability work.
'Chains that are aiming for international growth have traditionally come to Forum which enables profitable business in an environment with sustainable values. We are very excited about our cooperation with Beyond Retro, which promotes the circular economy on a global level,' says Jäntti.
Forum brings sustainably operating customer companies and conscious consumers together.
According to Jäntti, the businesses that operate in Forum aim to be increasingly open about their operation methods, carbon footprint and value chains.
The companies are supported by the shopping centre's environment coordinator who helps the tenants develop their waste sorting and recycling methods.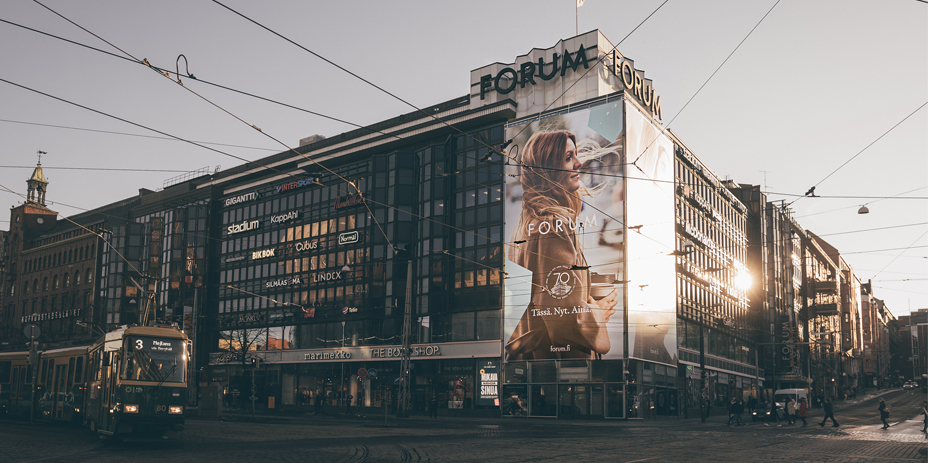 'Businesses are also coming up with new ideas on how to operate sustainably. For example, Gigantti has opened a recycling point for electronics and Scandinavian Outdoor has opened a renting service for outdoor gear. There is also the Synsam Recycling Outlet at Forum, which sells and recycles used eyeglasses.'
Comprehensive sustainability
Although promotion of the circular economy is a significant part of the shopping centre's sustainability work, Jäntti views Forum's sustainability in much broader terms.
The most significant achievements in terms of environmental sustainability are the shopping centre's own solar plant and reaching carbon neutrality within-use energy consumption.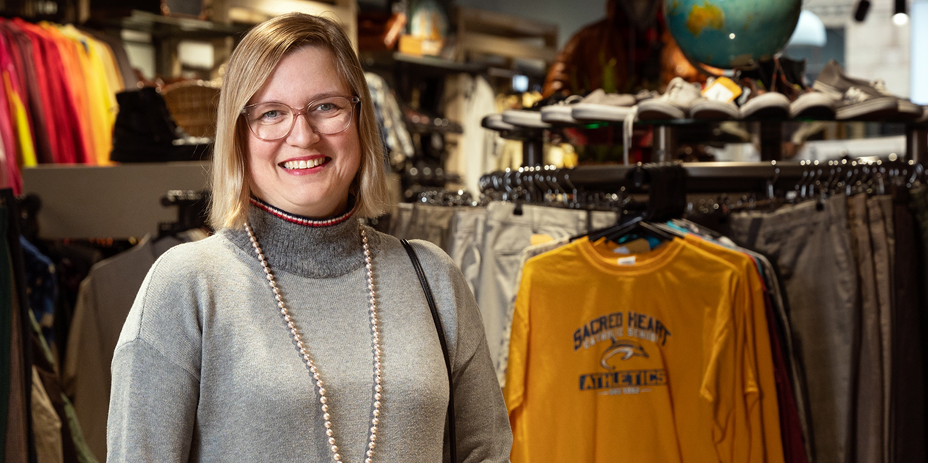 For social sustainability work, the most visible investments are the large free events and fundraisers that help themes that are significant on a social level. For example, Forum operates in partnership with Pride, the Baltic Sea Day and the Joulupuu campaign.
The open events at the shopping centre also provide visibility for artists and performers.
'Many leading entertainers have performed on Forum's stage and are very happy to come and perform at the shopping centre again. This is a good example of how sustainability work rewards those who promote it,' says Jäntti, smiling.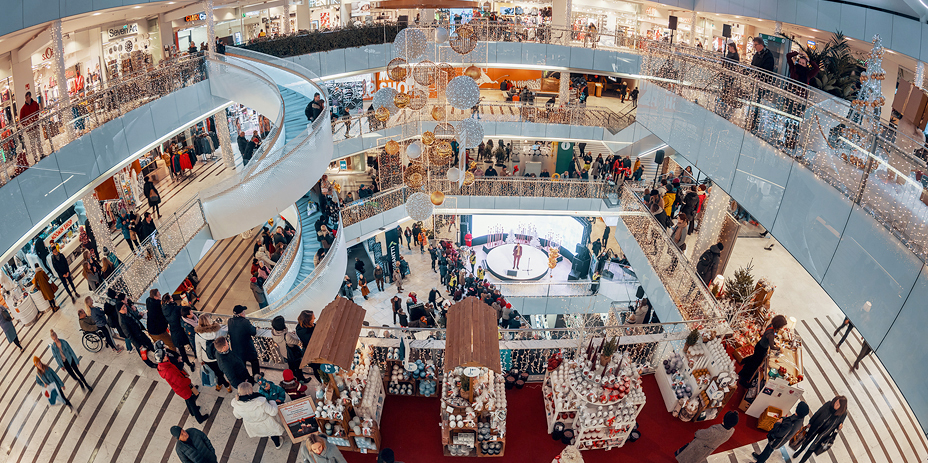 According to Jäntti, sustainability is also shown in preserving the building that has cultural historic value. Forum is celebrating its 70th anniversary and is currently renovating the shopping centre entrance and the glass-walled corner of the building that is one of the city's landmarks.
Forum is sustainable and appealing:
A central location and sustainable real estate ownership enable the tenants to operate profitable businesses that promote sustainable values.
Offers its clients 100% green energy produced at a wind plant and utilises clean energy from its own solar plant.
The shopping centre has reached a carbon neutral state for its in-use energy consumption.
Certified with a Very Good BREEAM In-Use certificate.
Offers help with sorting waste and recycling for its tenant businesses (environment coordinator service).
Organises high-quality events that are free for all.
Operates as an official partner for Pride.
Promotes the well-being of children and adolescents with the Joulupuu campaign.
Supports the preservation of the Baltic Sea as a partner of the Baltic Sea Day.
Share
Interested in our properties? Take a closer look at our business premises.