Working space is a tool for creative thinking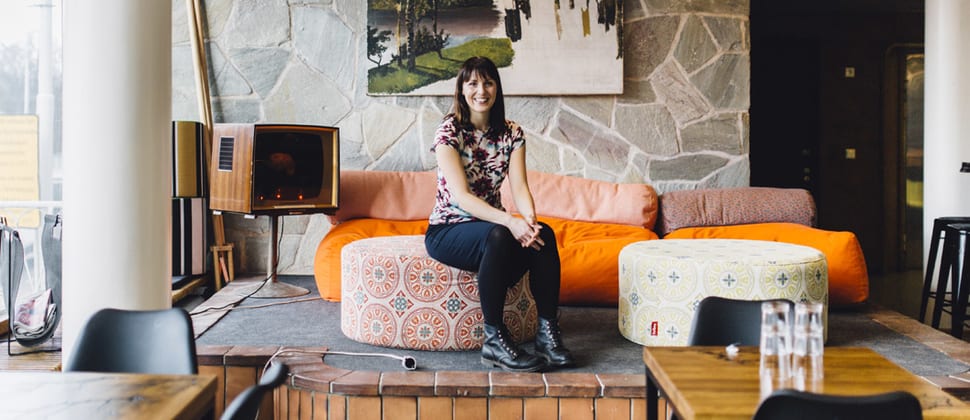 Working space is a tool for creative thinking
The working space becomes more and more important in today's fragmented working life that is characterised by short-term projects. The working space becomes the permanent element of one's work, which can ideally support creative thinking. Working in a familiar space can help us memorise and perceive things.
These comments are by Katri Saarikivi from the Cognitive Brain Research Unit at the University of Helsinki.
According to Saarikivi, the working space and the working community can both promote our creative thinking and help us understand and plan our work.
A growing number of people frequently work outside the office or online, producing results that are seldom tangible. This means we need something concrete to back up our creative thinking.
"A team space with a flip chart and Post-it notes can become a valuable tool and a safe haven for advanced thinking and learning. The space and the tools we use can help us manage and perceive brainwork better," Saarikivi says.
Need for flexibility
Spatial solutions can even serve as an "extension" to our brain and thinking.
"If we need to remember the progress of a particular project, we can visualise the project space and, for example, the Kanban board that contains all the tasks and their schedules," Saarikivi says.
"Another good example is the trick many speakers use: placing the elements of one's speech into a familiar working space can help us remember the content of the speech," she continues.
According to Saarikivi, the contemporary, flexible spatial solutions that offer different spaces for encounters or solitary work serve as an excellent foundation for creative thinking.
"Flexibility is the key word, because expert work typically involves different kinds of work and methods in different situations. When people and ideas collide, the collision gives rise to new ideas and insights, but occasionally, we all need to focus on our work in solitude and without interruptions."
Digitalisation as a great opportunity
Discussions on the transformation of working life tend to focus on the much dreaded trends of digitalisation, automation, robots and artificial intelligence. Saarikivi has a positive stand on the megatrends of digitalisation.
"I see this transformation as a great opportunity. Automating routine tasks allows us to use our time and thinking on more demanding, intelligent tasks. Computers are more efficient in many areas that were previously associated with intelligence, such as memory, concentration and logical processing, and machines perform tasks involving these with better accuracy," Saarikivi says.
However, the human brain still beats machines in tasks that require flexible reasoning, changing strategies, reacting to changes in the environment, creative thinking and learning.
"Interaction skills are also difficult to automate. In the future, intelligent problem solving will become a major element of modern work. Actually, the essence of work has not changed much, although technological advances change our working methods constantly. The essence of work has always been to solve other people's problems and serve their needs, and this is the permanent core of work in society," she says.
Get confused, experiment and fail
In Saarikivi's view, the old industrial mindset that emphasises efficiency and the ability to produce cheap goods and services fast still pervades our working life. This mindset is a poor fit for contemporary work that takes place in complex and intrinsically networked business environments and is built on collaboration. New, smart employees know how to use and refine other people's thoughts and thinking in versatile ways.
"Many studies show that communality is crucial for our health, motivation and other human qualities. An increasing number of us are engaged in creative brainwork that involves constant learning. Learning is characterised by feelings of confusion, experimentation, unclarities and failures. – The industrial efficiency thinking does not fit this picture well," Saariviki points out.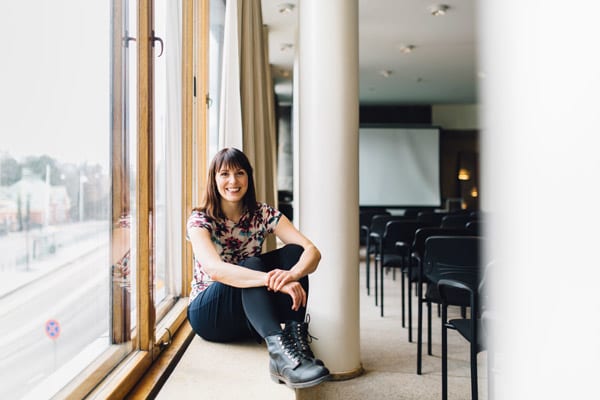 Katri Saarikivi
Reseacher at the Cognitive Brain Research Unit, Department of Psychology, University of Helsinki
Saarikivi has worked in the field of industrial and organisational psychology for years.
Her research focuses on brain functions that relate to learning and interaction. She want to help organisations to use the relevant latest research results, which can help them better succeed in complex and changing environments.
Interest towards communal working spaces
Pia Arrhenius, Senior Vice President, Corporate Planning and IR at Sponda, talks about current hot topics in the business premises market, with a special focus on future scenarios.
What kinds of preparations has Sponda made for changing spatial needs?
"We have been aware of the changing spatial needs of our customers for a long time now. The Mothership of Work concept or MOW, which Sponda launched in 2016, is an excellent example of this. We will be expanding our coworking concept this year, because we understand how important flexible spatial solutions and contracts are, particularly to small companies. We will also use the lessons learned from MOW in the planning of our other facilities, where applicable. When it comes to their physical properties, most of our premises already are flexible and adapt to the needs of our customers."
Can you identify another trend in the business premises market besides coworking spaces?
"Companies of all sizes are looking for places where they can easily find new business development opportunities with other companies, in addition to actual business premises. We want to offer both functional premises and an opportunity to work alongside like-minded companies, where possible. This does not only apply to small companies, even larger enterprises could use some stimulation and ideas from smaller players."
How will digitalisation change working spaces and office premises?
"Personally, I try to avoid the word 'digitalisation', because it is nowadays used pretty excessively to describe all things technical or automated. I would rather approach the change by thinking how technology will develop and change our lives. The physical changes we will see can be found in buildings that will use more and more technology and in automated building management. Content-wise, the new applications can promote communality in buildings."
How will Millennials affect working life?
Source: Työ 2040 – Skenaarioita työn tulevaisuudesta. Demos Helsinki & Demos Effect
Nurturing the inner motivation of employees will become increasingly important at expert organisations. Money will become less important as a means of rewarding employees. The Millennials—the generation born between the early 1980s and mid 1990s—want to work in organisations that share their personal values. According to a study by Sustainable Brands, up to 75 per cent of Millennials could accept a lower salary in exchange for high ethical and sustainable standards.
Employees at expert organisations can be divided into three groups:
The "foot soldiers" of municipal organisations: Work is based on the performance of clear tasks. It is important to allocate work appropriately. The employee can learn new skills and become more versatile though master-apprenticeship training.
Flexible professionals: Experts work in networks instead of large organisations, selling their expertise to other professionals. Artificial intelligence helps them to solve problems and create demand for their expertise.
Wizards at work: Expert organisations employ a selected few and use their expertise as fully as possible. It is important to understand individual strengths and optimise individual working methods. Experts are supported by AI assistants and use services provided by generalists to manage their lives.
Published 19.4.2017
Share