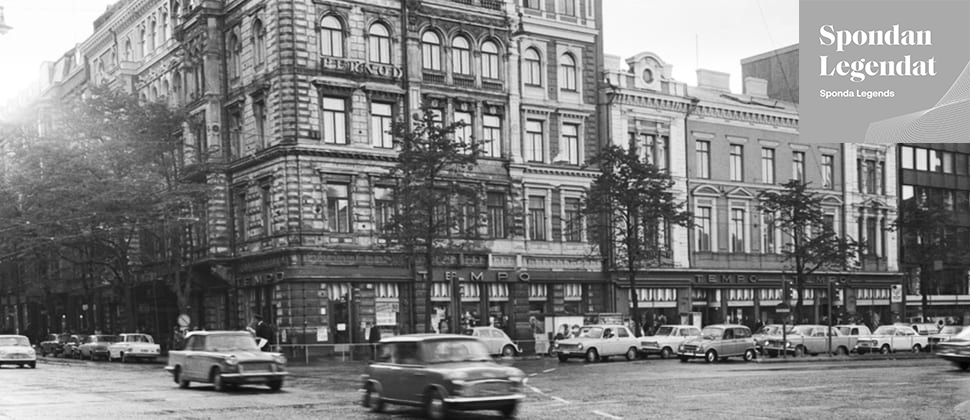 The pearl of Bulevardi
At the end of the 19th century, Josefine Frenckell, the widow of renowned businessman Frenckell, constructed a four-storey residential and commercial building on the corner of Bulevardi and Mannerheimintie. Bulevardi 1 is a listed property that is highly valuable in terms of cultural history, hosting offices, shops and a coffee parlour.
Architect Theodor Höijer originally designed the building, situated on the corner of Bulevardi and Mannerheimintie, as a residential building. A significant part of the residential buildings designed by Höijer in the city centre have been demolished, and often many others have been raised. The fifth floor of this building, designed by Valter Jung, was also constructed in the 1920s by following the original architecture. In connection with the added floor, the original, decorated gable facades were removed. A balcony was demolished on the Mannerheimintie side in the 1950s.
The building underwent thorough renovation in the 1970s. The interiors, designed by architect firm Risto Skogström, were completely renewed. The building has been carefully renovated, and its premises adapt flexibly to the needs of the users.
The Pompeii-style decorative paintings in the staircase were restored to their former glory. The roof and wall paintings in the staircase, restored to their original appearance, still catch the eye of the visitor.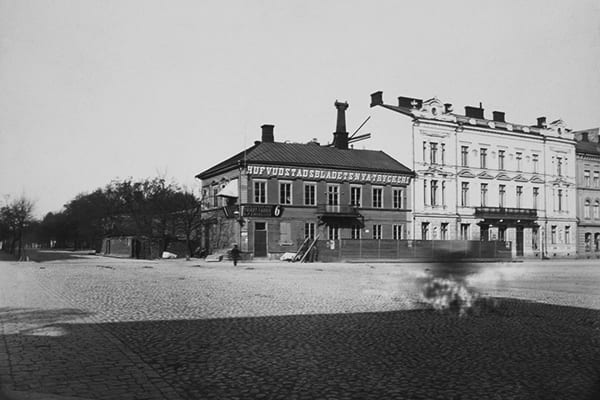 Renovation preserves old charm
The building itself was adapted to the new building constructed on the same plot. The tile roof was replaced with sheet metal and an attic was constructed. Despite the changes, the facade of the ground floor remained in its original form with its cast iron pillars, shop windows and entrances.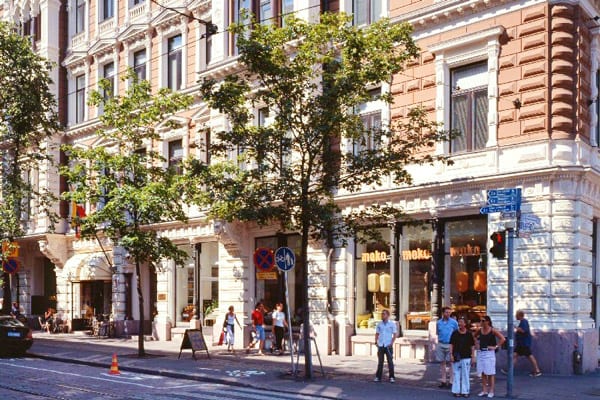 The floors of the property have been efficiently transformed into office premises. On the corner of the building, the Bulevardi coffee parlour, previously located on the Bulevardi side in considerably smaller premises, serves its customers on street level.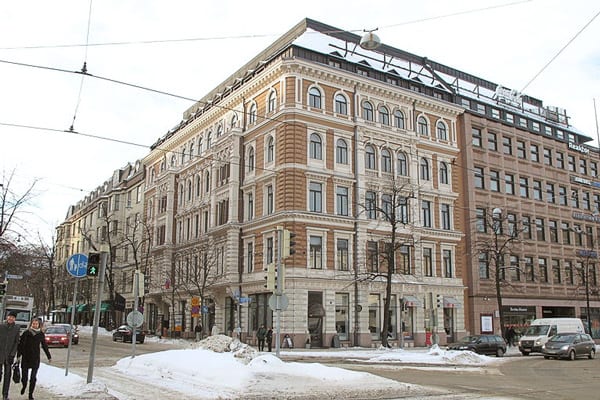 The busy traffic of Mannerheimintie and Bulevardi rumbles past the old, high-value property. However, it only takes a few steps and crossing the street to reach the green Esplanadi Park and the Vanha Kirkkopuisto Park.
Basic information:
Address: Bulevardi 1
Year of construction: 1890
Architect: Theodor Höijer
Style: Neo-Renaissance
City block: Riikinkukko
Published 6.8.2017
Share