Hybrid work is here – a smart organisation will acknowledge this in its premises

Hybrid work is here – a smart organisation will acknowledge this in its premises
The exceptional circumstances during the coronavirus pandemic changed many of our ways. One of the main changes was the revolution of the way we work. Remote work has been around for years, but the pandemic made it everyday life, which significantly accelerated the change in the world of work. What does work look like now?
There is no direct return to our old working habits. Instead, work will be done from many different places in the future. According to a recent study*, Finnish workers adapted to remote work well and managed to avoid its adverse effects such as isolation and extended working hours. After a long time of working remotely, Finns' desire to work flexibly has increased. However, continuous remote work does not suit everyone's working methods or lifestyles. Most people miss the social interaction at the office and feel that brainstorming and managerial tasks are easier to do in person.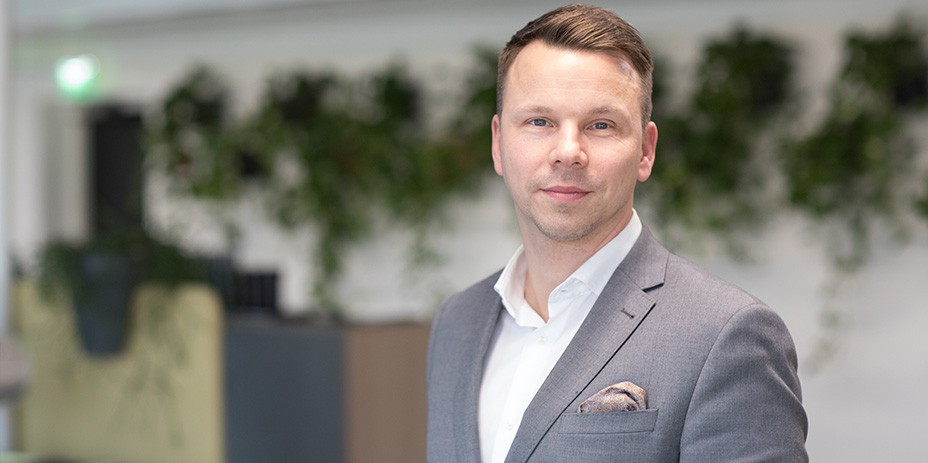 "Social reasons are definitely an important factor in the office's attraction! It is not only a place for independent performances, but a place for creating something new, getting excited and solving problems together with others. Some continue working remotely and visit the office when needed, but many are longing to return to the office. People's personal situations also tip the scales heavily," says Harri Autio, Sponda's regional manager.
The working environment will have an even greater significance
Will offices become the "number one" place for work in future? The short answer is yes, if they are updated to answer to the new requirements. However, the office qualities must find a balance between collective needs and personal comfort.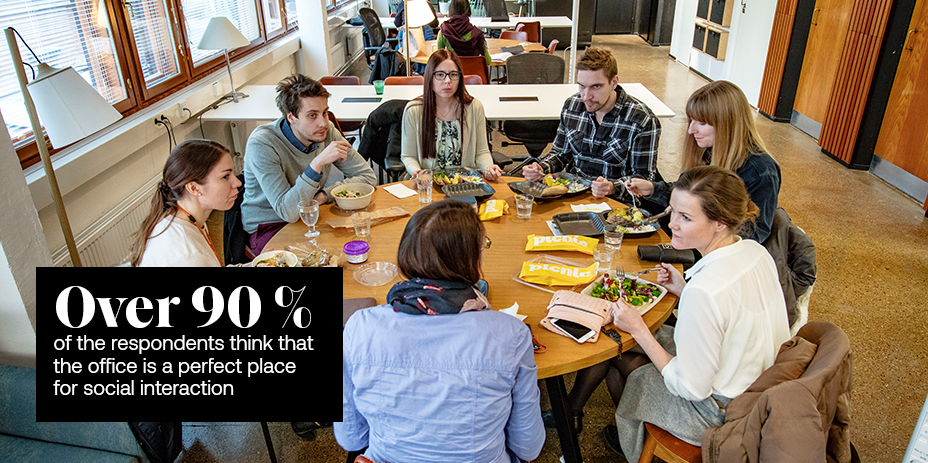 "The hybrid working model is the most likely future of many organisations, which sets new challenges for offices. It is believed that the office and a physical working environment will have a greater importance, especially after this extended period of remote work. Many businesses are thinking hard on how to attract their employees back to the office, back to spontaneous encounters, transmission of silent knowledge and a stronger business culture. There is no single answer. Each business has to consider what supports their strategy and what are the ways to make it true".
In the best cases, personnel are involved in designing the facilities
The working environment is made for the employees
Many companies are rearranging their ways of work. The larger the change in the mode of operation is, the more important it is to involve your personnel extensively. Many understand that their employees are the foundation of their success, and they want to invest in them. In the best cases, the personnel are involved in designing the facilities. Carefully designed facilities, good acoustics and pleasant lighting are a good basis for success in the future office. Modern facilities prefer lounge and break rooms for the entire personnel, instead of having several small kitchen corners. In certain industries, such as the gaming industry, office facilities have been the trump card in attracting employees for a long time.

"As a delightful trend, other companies are also highlighting how the working environment is created for the employees, first and foremost. I don't think there are any 'one size fits all' type solutions. I suggest you start your work environment project from the company's strategy, brand and goals. Where does the company want to be in five years? In addition to the physical working environment, you should also consider how it connects to the company's digital environment. Agree on distinct work methods and office rules, and tell everyone about them clearly".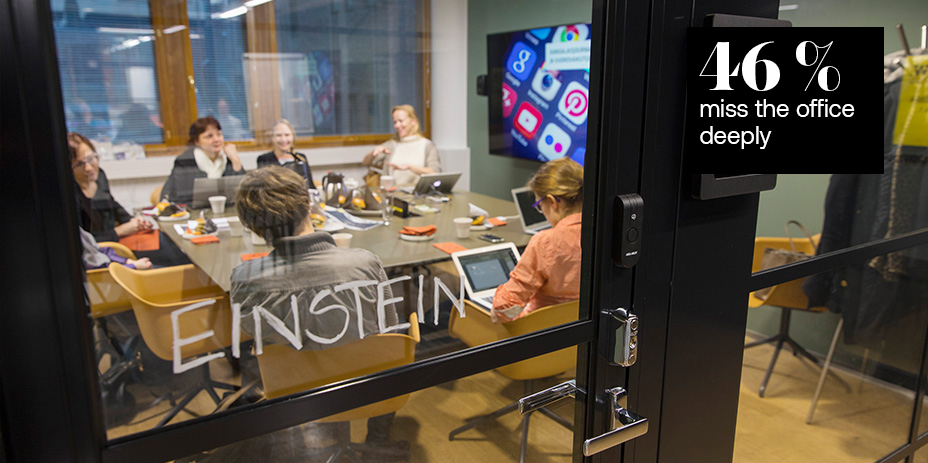 Office demand has pleasantly risen at the start of autumn, particularly in the centre, and many companies have started to view their options. Many are probably facing a situation where their current office does not support hybrid work as well as it could, making a new office an enticing alternative.
"At Sponda, we start by listening to the customer and understanding their needs. We offer tailored facility solutions for the customer's needs, and we also know to ask the right questions to ensure an optimal office. Sponda has a great variety of offices around the centre and Helsinki metropolitan area, so we have inspiring options for all kinds of businesses".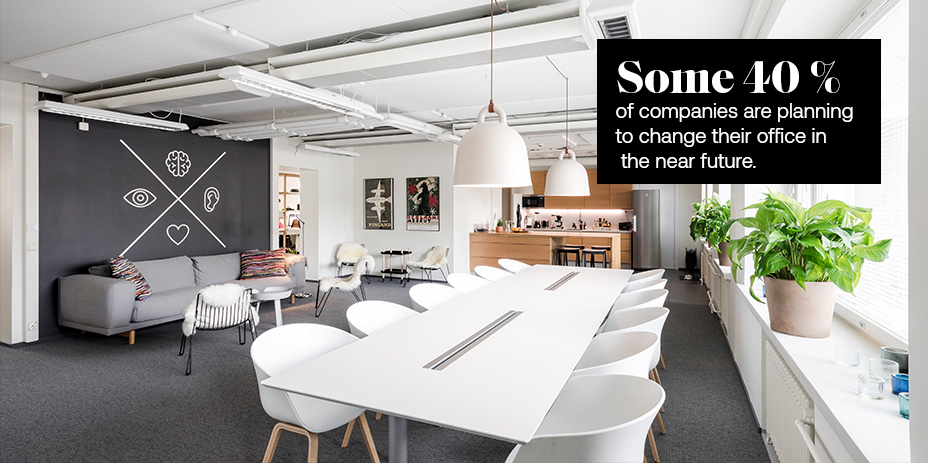 The new working methods and growing popularity of remote work set new demands for companies, their business facilities, technology and digital platforms. The need to combine the physical and digital environment in order to be interactive grows, whether we work together or separately. The future office enables deep cooperation, problem solving and career development. It is a place to meet and work together, but it also allows for privacy and concentration. It must provide employees with facilities that promote their growth and creativity. All in all, the post-pandemic office must offer tailored and high-quality solutions.
What do future work and office 3.0 look like? What are the threats, how about the possibilities? Do you want to discuss the future office environments with an expert?
* JLL: Työpäiväkokemuksen muotoilua study, 2021
Share