Property agent of the year: business premises for small companies hard to find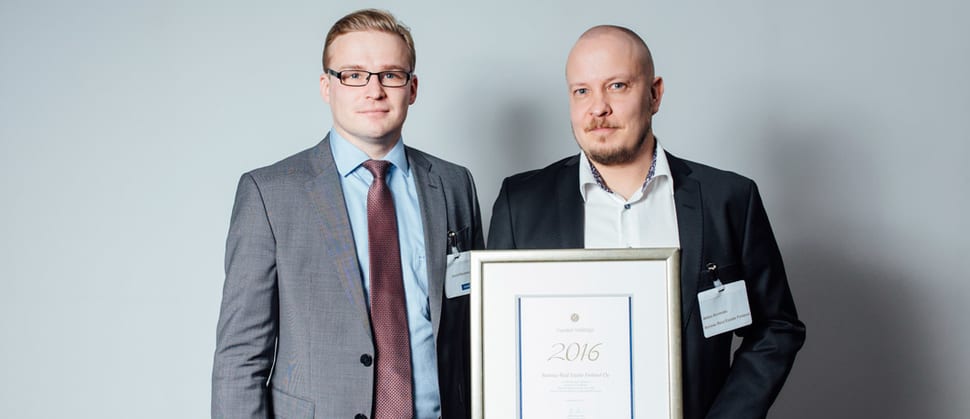 Property agent of the year: business premises for small companies hard to find
Bureau Real Estate Finland Oy received Sponda's property agent of the year award for the second time running. According to the winner, the atmosphere in the field has become clearly more positive. Tenants are looking for efficient and comfortable facilities, because an attractive work environment guarantees a skilled and committed staff.
According to Mikko Kivimäki, Managing Director of Bureau Real Estate Finland Oy, last year was a good one for property agencies, and the trend is upward. The sector has also got off to a promising start in 2017.
"Companies have always been on the lookout for premises but now the atmosphere has grown increasingly positive," the winning team notes.
However, it is challenging to find premises for smaller companies, because the offer in that sector is clearly smaller.
"The image of the market is slightly distorted. We hear daily that there is a lot of space available – but they are often spaces that are difficult to adapt. There is only a limited offer of smaller facilities that are immediately ready for use," Kivimäki explains.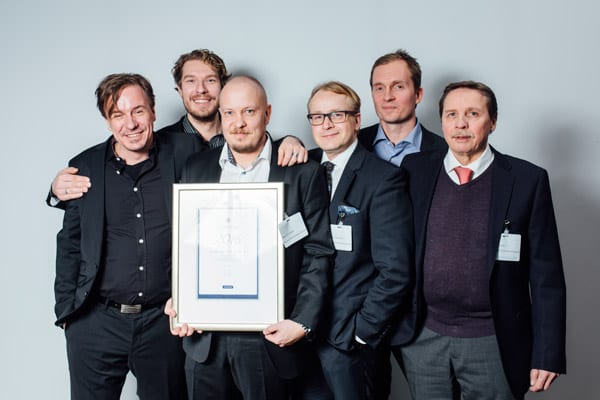 According to Joona Reunanen, head of business unit at Sponda, companies vary widely in their needs for premises. One seeks growth, while the other strives for efficiency.
"The only way to categorise trends is by sector. The IT sector, for example, appears to be growing because the world is becoming rapidly more digital."
Competition in the field is tough
Sponda again cited active collaboration and financial performance as its criteria for the award.
"We evaluate the whole package, in other words, the number and locations of lease agreements signed. We feel our partnership with Bureau Finland Oy works well and produces results. It also proves the importance of a long-term approach," says Reunanen.
According to Kivimäki, the unveiling of the award is one of the year's highlights in the field.
"We are very proud to have received the award two years in a row, because competition is tough," he says.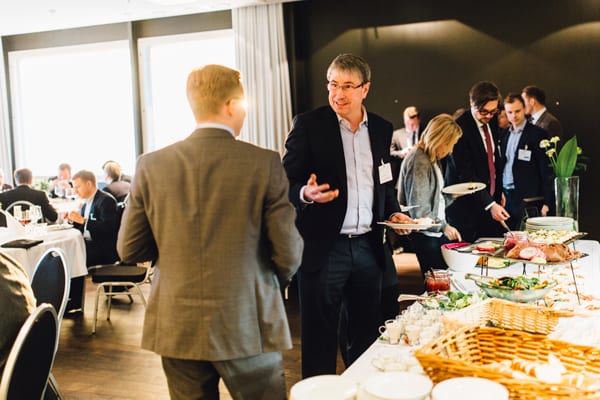 Kivimäki says last year's award took the company by surprise. This time around, the winning team was better prepared, since it has performed well.
Sponda's annual award was presented at the facilities vacated by Altia in Ruoholahti. In the autumn, Sponda will launch a new Mothership of Work (MOW) coworking space on the premises. It will offer communal, furnished facilities suitable for freelancers as well as bigger companies. MOW will have its own host in charge of building the atmosphere and introducing MOW participants to one another. Sponda launched its first MOW in the centre of Helsinki at Pikku Robertinkatu 9 a year ago.
Published 15.2.2017
Share