Forus is creating a more sustainable future operating from a historically valuable building

Forus is creating a more sustainable future operating from a historically valuable building
After the company was founded seven years ago, Forus's business operations have grown significantly, and the company's previous office became too small. When looking for a new office, it was essential for the company that the new premises were sustainable and matched the company's values.
Forus offers real estate consultation specialising in the taxation of real estate and develops solutions that mitigate climate change. Previously, Forus provided funding for solar power plants at properties, and together with the Danish company Better Energy, Forus currently has one of the most extensive solar power plant project development portfolios in Finland.
What kind of a company is Forus, CEO Eero Oksanen?
I have been an entrepreneur practically since I was a child and I love nature. For a long time, I have wanted to do my part to stop climate change. I believe making sustainable solutions is more effective than activism, especially when the solutions are made in large enough quantities. I founded Forus in 2015 for this purpose. The largest of the solar power plant projects we have launched is the 900-hectare power plant that is going to be built in Kauhajoki. The project is an investment worth approximately 450 million euros, and the acquisition and development of the land area is our responsibility. Once completed, the power plant will produce 800 gigawatt-hours of electricity per year.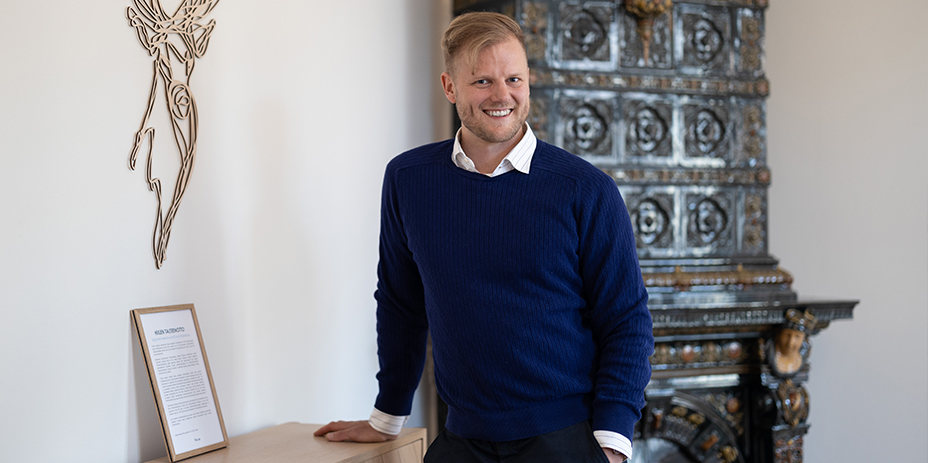 How did you find yourself in need of new premises?
Our office was previously located in Helsinki city centre in an office hotel, but as the company grew, we began needing more space. We wanted an office of our own that looks like our company.
We hope that our office communicates our values and inspires our visitors to select our solutions for reducing emissions.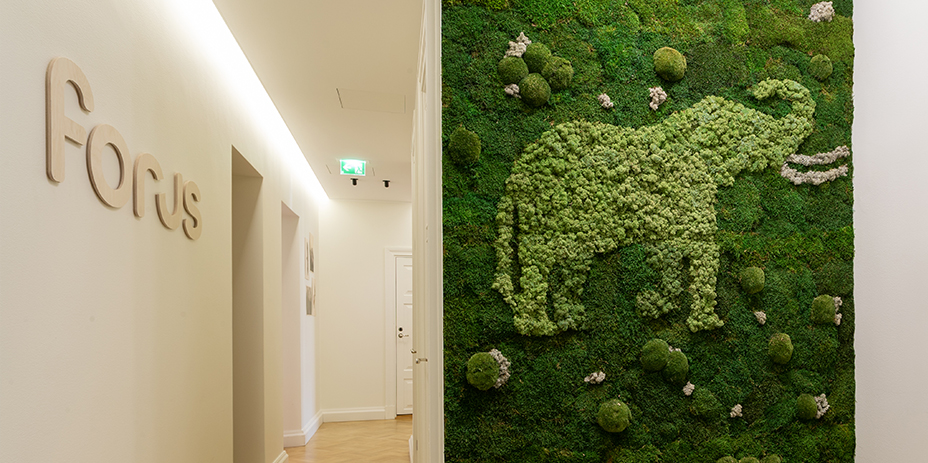 What requirements did you have for the new office?
Choosing the office was very important for us and we had several criteria. A location in the city centre was an obvious one. We also wanted our premises to present us to our visitors convincingly, while also displaying our true love for nature. We are selling a better and more sustainable future. We wanted our office to communicate this story with its appearance and inspire our visitors to select our solutions for reducing emissions.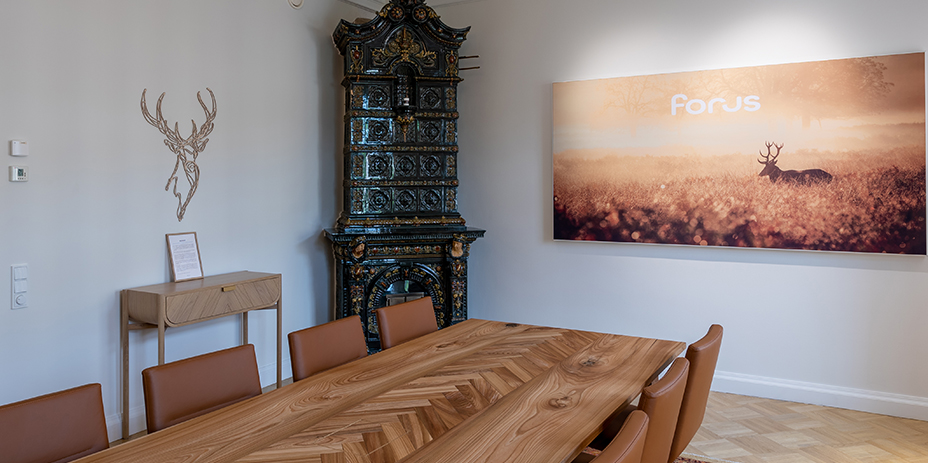 How did you end up selecting your current office premises?
During the selection process, there were a few buildings we were considering. The modern buildings are often quite similar to each other, while the older buildings can have some issues with the air quality, for example. I also did not want our offices to be in a restless location, surrounded by traffic. Once I visited the office premises owned by Sponda at Erottajankatu 5, I did not need to hesitate for a second. I immediately knew this was it!

I had actually visited the same building many times before and admired it for a long time. The office has a central location in the city centre by a park, which offers some peace and quiet. For us, the most important thing is that the office communicates our values. This amazing building is the right place to dream up and carry out ambitious projects together with our clients.
What are your premises like?
Our office has 146 square metres of space on the third floor of the building. Besides a large meeting room, we have open plan areas and separate rooms. The building maintenance technology had already been updated at the location, and we have invested in sustainable interior decoration. The premises already have solid wood in the form of the oak floorboards, for example, which matches our goal of binding carbon dioxide in the wood.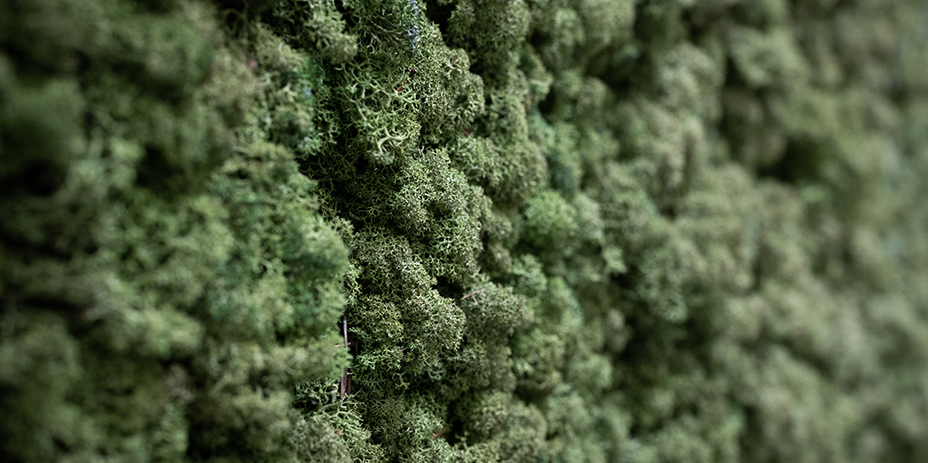 The meeting room table made by a wood artisan out of an elm tree that was destroyed in a storm and the wall of moss bring the atmosphere of nature into our office. Nature is also present in the wallpapers that depict a giant redwood forest and the imagery portrayed in the acoustic panels. The comfortability at the office is increased by Soletair's carbon dioxide retake system that lowers the level of carbon dioxide. My dream is that one day our office will have acoustic panels produced by Aisti, which are the first carbon negative acoustic panels in the world.
It's important for us that the building's owner continues to develop and is even more sustainable
What does the sustainability of your premises mean to you?
As you'd imagine, it means a lot. For us, sustainability is not only one notable aspect among others, but an essential part of our business operation. Ideally, sustainability should begin at the construction state. The materials that already exist are sustainable, which is why an old house is a good choice!
It is important for us that the owner of the property is a sustainable operator. We are happy that our office uses renewable energy that is produced by the Lakiakangas wind park in Pohjanmaa, which was constructed as the result of cooperation between Sponda and Helen. The basics are in order for decreasing water consumption, improving energy efficiency, sorting waste and minimising the property's carbon footprint. The building also has an environmental certificate.
How have you agreed upon remote and office work in your company?
We have no strict rules about this, and we believe people can choose the work method that suits them best. Our employees can choose whether they want to work remotely or at the office.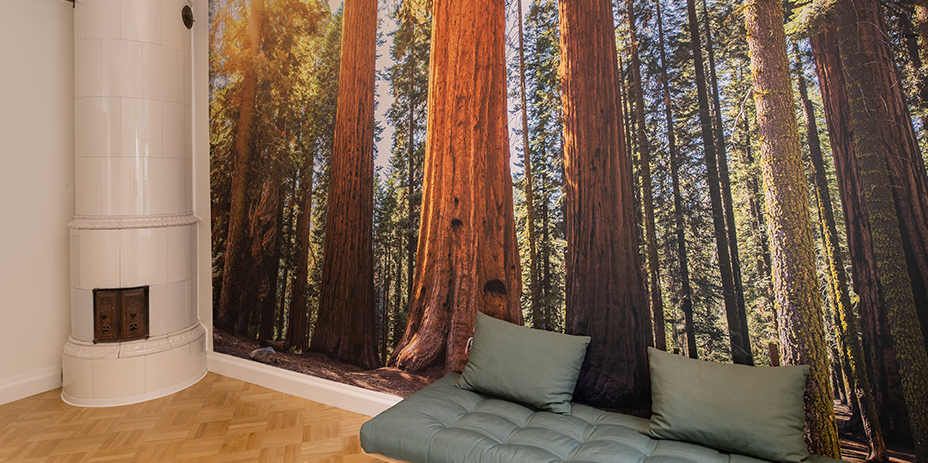 What are the most important spaces for you at the office?
Well-being at work is very important for us. At the office, we have a break room with sofas and woollen carpets where the employees can go and have a rest during working hours. We installed gym rings on the ceiling and we are also going to place cross-trainers in the room. In the future, I want our office building to have its own restaurant that offers low-emission food, and perhaps a massage service. We also have plans for a breakfast service at the office to brighten up the work days. At the moment, it can sometimes be a bit noisy at the office. When we expand our operations and begin using larger premises, there should be rooms for quiet work as well as areas that are suitable for brainstorming with a larger group.
Share
Interested in our properties? Take a closer look at our business premises.