CBRE chose Arkadia: "First-class facilities support our strategic goals and wellbeing at work"

CBRE chose Arkadia: "First-class facilities support our strategic goals and wellbeing at work"
The world's largest provider of real estate expert services wanted facilities that increased wellbeing at work, supported hybrid work and provided an inspiring meeting place for international customers.
1. What does your company do, Siri Tulikoura, Managing Director of CBRE Finland?
We are the world's largest provider of real estate expert services. CBRE has more than 100,000 employees globally and 140 here in Finland. Our customers are both property owners and users.
Our core services include facility leasing, real estate management consulting, tenant representation, work environment consulting and change management, advice on buying and selling, debt financing arrangements, advice for hotels, ESG services, property and shopping centre management, and related financial services and property valuation services.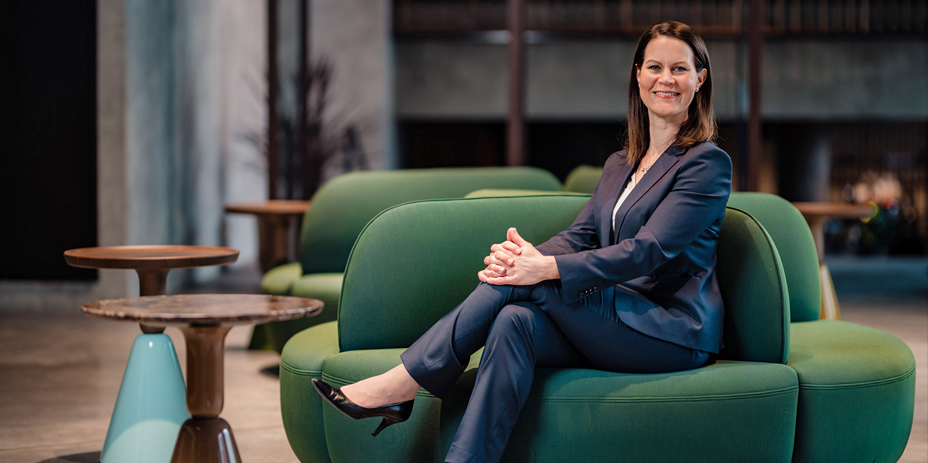 2. Why did you move to Arkadia 6? What kind of facilities did you lease?
We have an activity-based office of around 1,500 square metres on the fourth floor of Arkadia. We wanted to have facilities on one floor in the centre of Helsinki that supported our strategic goals, the changing use of office space and wellbeing at work. Local services and good transport connections also played an important role.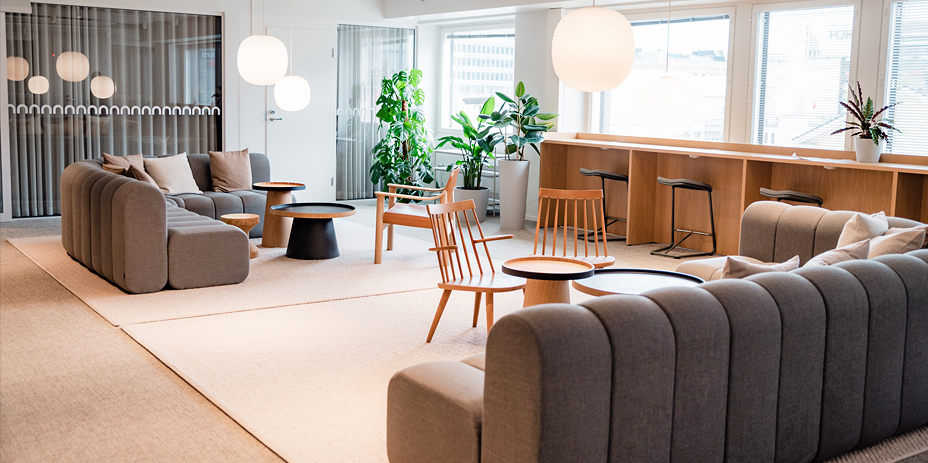 3. What do you appreciate about your facilities?
Our facilities have spaces that support various forms of work and the need for meetings and collaboration, which has increased with the coronavirus pandemic. For example, the Focus Zone is suitable for work that requires concentration, and the Working Cafe area is perfect for meeting customers or holding on-site or virtual events.
With hybrid work becoming more common, the need for flexibility in offices is highlighted.
Hybrid work is increasing, which highlights the need for flexible office spaces, meaning that diversity and flexibility are important in our facilities.
Our facilities also serve as an element that increases commitment. The lobby, services and public spaces at Arkadia 6 are world-class. As an international real estate expert company, we greatly appreciate this aspect.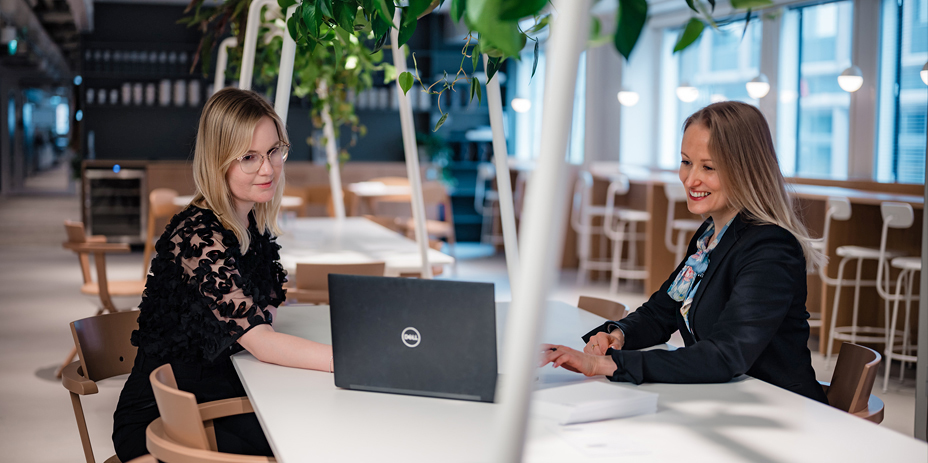 4. Why is a prime location in the city centre important for you?
Because we are an expert company in the real estate sector, a prime location with excellent services supports our brand. A large proportion of our customers are in the city centre, and our employees also benefit from the central location and good transport connections.
With the coronavirus pandemic, the need for physical meetings with customers and colleagues has increased alongside virtual ones, and an easily accessible location supports and facilitates such meetings.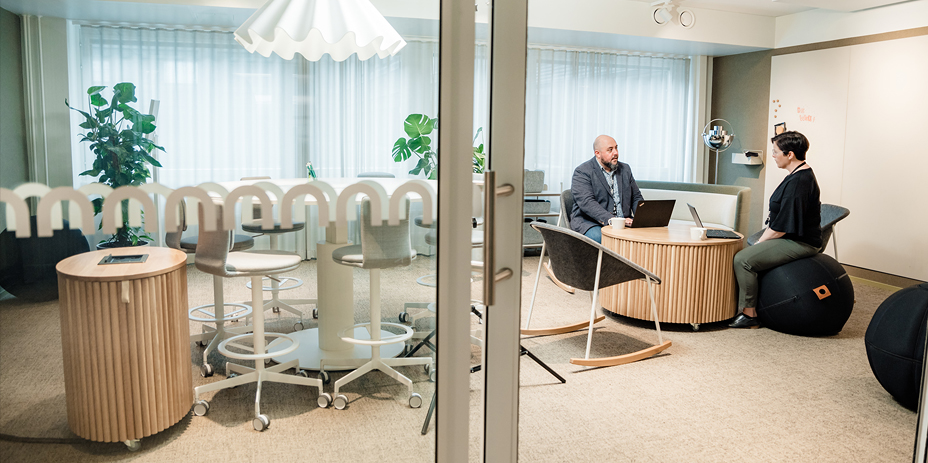 5. What does the sustainability of the facilities mean to you?
Sustainable facilities and aspects that promote wellbeing at work are of primary importance to us. We appreciate the fact that Sponda's property is certified, uses 100% green electricity and offers comprehensive recycling opportunities.
We designed our facilities in line with CBRE's Healthy Office principle, taking aspects related to the environment and wellbeing at work comprehensively into account.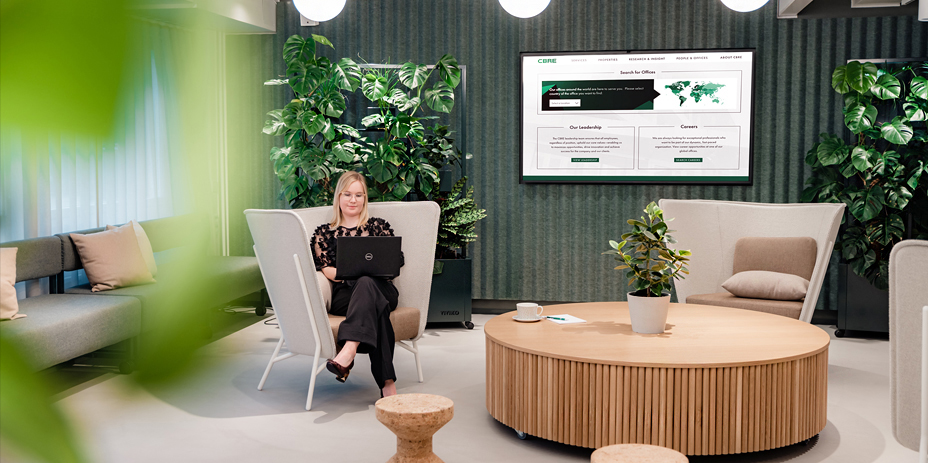 Share
Interested in our properties? Take a closer look at our business premises.