Zure wanted the best place in the city centre – Citycenter met the employees' needs

Zure wanted the best place in the city centre – Citycenter met the employees' needs
The software development company Zure aims to be the most high-quality service provider globally in its field. The company wanted to have business premises in the heart of Helsinki. "If we want to be the best in the field, we need to operate in the best spot", says Sakari Nahi, CEO of Zure.
The view from Zure's office on the fourth floor of Citycenter is stunning. The wall-to-wall windows overlook Helsinki city centre. People can follow the nonstop bustle at the Helsinki Central Railway Station like a reality show from the floors above.
At Zure, it is the employees who get to enjoy the impressive view.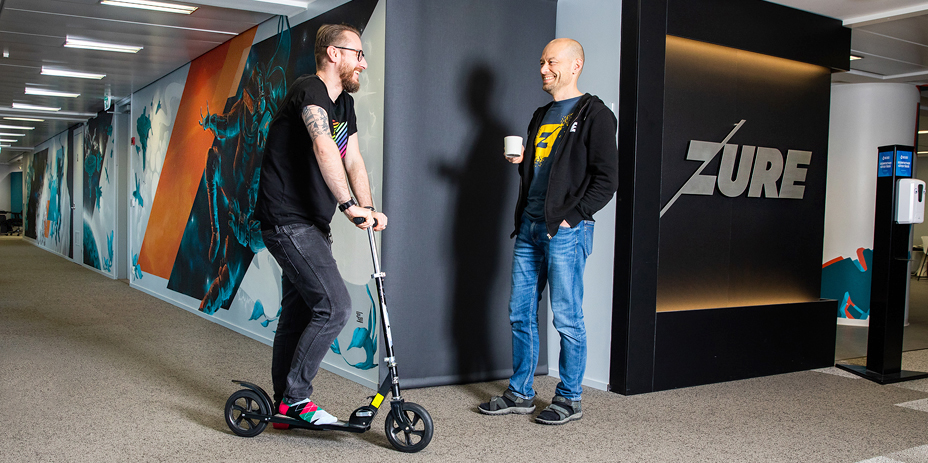 "We must thank our employees for our success, so it went without saying that there would be workstations by the windows, not rooms for the management or meeting facilities", says Nahi.
The best public transport connections in Finland
The company was established in 2011. Since then, it has moved four times and every time closer and closer to the city centre.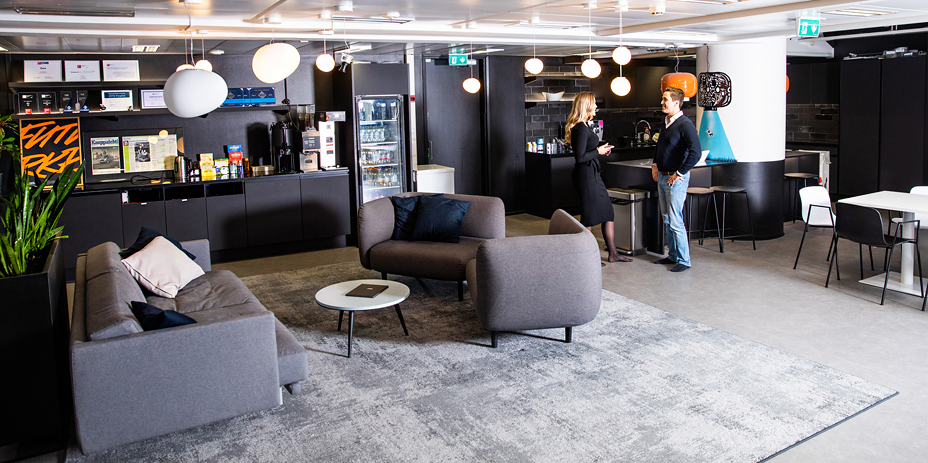 Zure designs and builds applications on Microsoft's Azure cloud platform. Originally, the company was based in Keilaniemi, but then it moved to the centre of Helsinki and became a customer of Sponda.
Zure was first located at Forum, then it moved to Arkadiankatu and finally to Citycenter, where they can enjoy the transport connections best-suited to their needs.
Our success is built on team work. It means we need office space that brings people together and is easy to get to.
"For us, public transport connections are the most important thing. Our high-quality services are based on team work, which requires that premises must pull people together and that it must be equally easy to travel there from all directions. In addition, the number of customer visits has significantly increased with every move", says Nahi.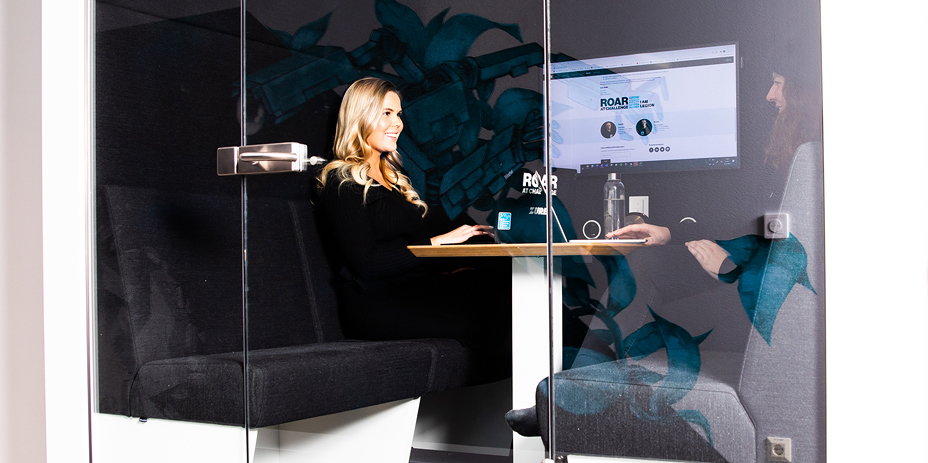 The CEO comes to work by metro, just like the majority of other Zure employees.
"It would be a waste of time to come to work by car. You can read your email messages or relax when you travel by metro", Nahi says and grins.
Different lunchroom every day
Another major reason for choosing Citycenter was that the company wanted to be in the most energetic place of the city – where the people are.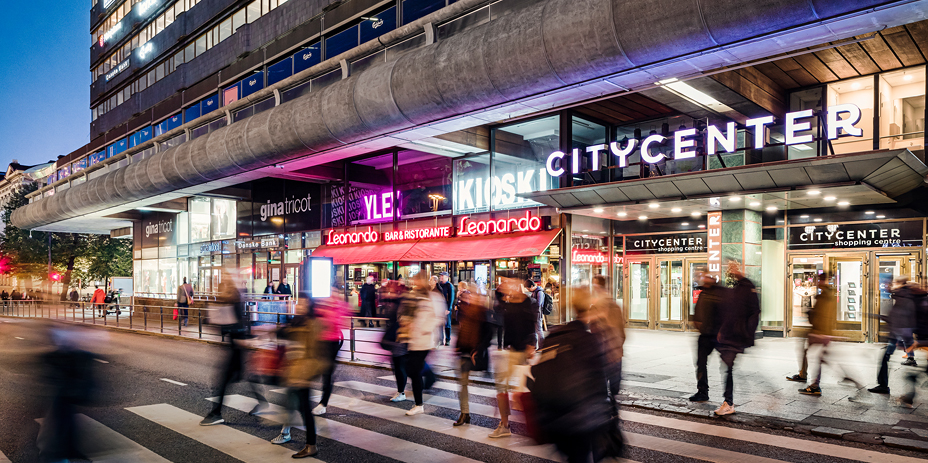 "Länsimetro reduced bus traffic, which also affected the number of people visiting Kamppi and Narikkatori and made the surroundings of Arkadiankatu calmer. Here, life is vibrant 24 hours a day, seven days a week", says Nahi.
Zure employees are also happy about the most varied lunch offering in the city. There are up to 30 different cafeterias and restaurants in the property, so it is possible to have lunch in a different venue on every day of the month.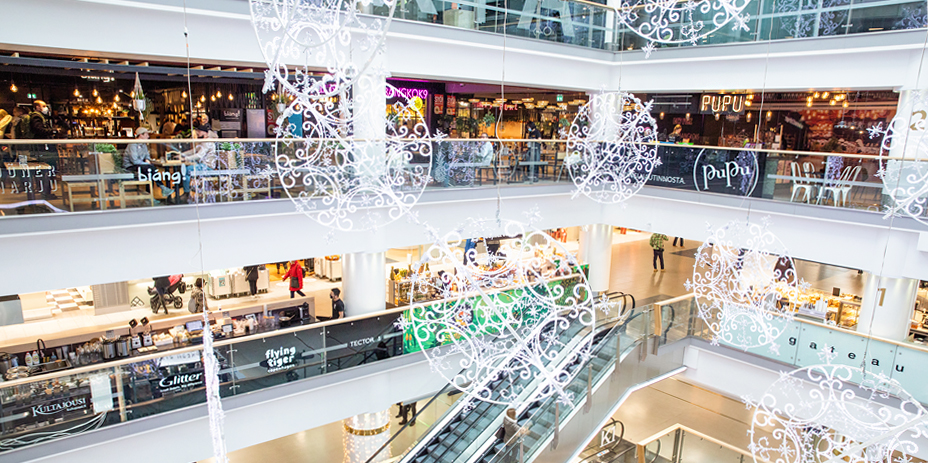 In addition, the health and fitness centre Elixia is popular among the company's personnel, particularly because they get free access to the gym as an employee benefit.
People enjoy the premium premises in their free time too
The 60 employees of Zure have 730 square metres of space on the fourth floor of Citycenter. In addition to common open spaces, there are five meeting rooms with different styles, four offices, a rest room, a Smartblock for four people, two phone booths and above all, a game room.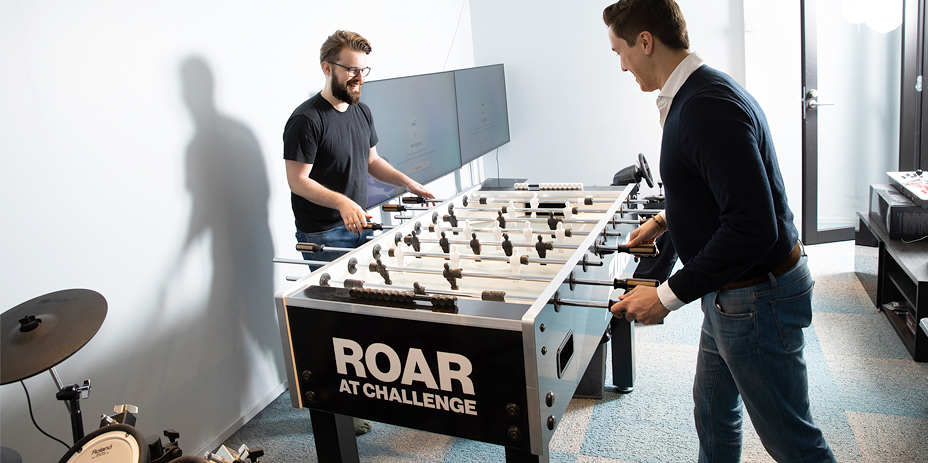 "Our personnel required that there must be a soundproof game room with car games, a pinball machine, table football and electronic drums", says Nahi and laughs.
Employees come to the company's premises in the heart of the city to play virtual games or just hang out in their free time, too.
People enjoy spending time in the cosy premises and come to admire beautiful scenery in their free time, too. Employees come to the office to play virtual games or they hang out there in the evenings with their friends or children. Sometimes they even throw parties in the spacious facilities.
Premises promote growth
The partnership with Sponda has proven to be a significant factor producing added value to the rapidly growing company. In recent years, Zure's organic growth has been 40–50%, and the company has managed to remain profitable.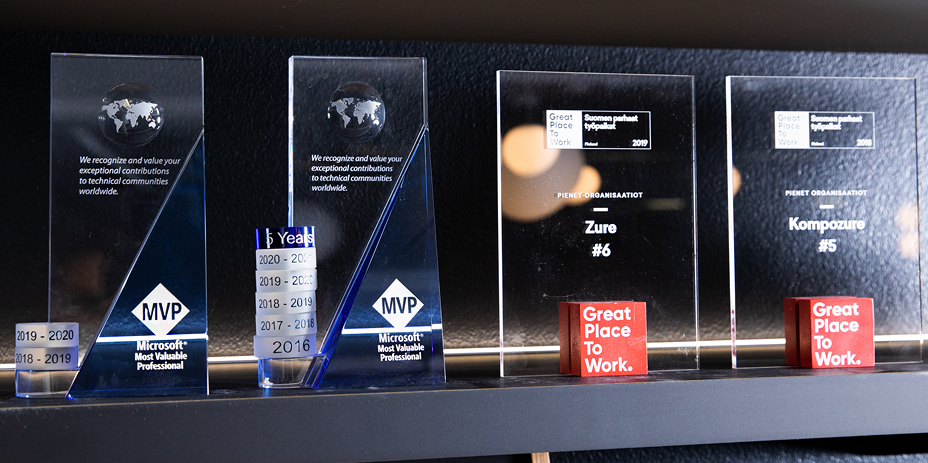 "With Sponda, our growth will not pose problems in terms of premises. We have always been able to move from one place to another in the city centre whenever we have needed more space. Next, we are going to double our current space so that we can expand our facilities on the fourth floor towards Kaivokatu", says Nahi.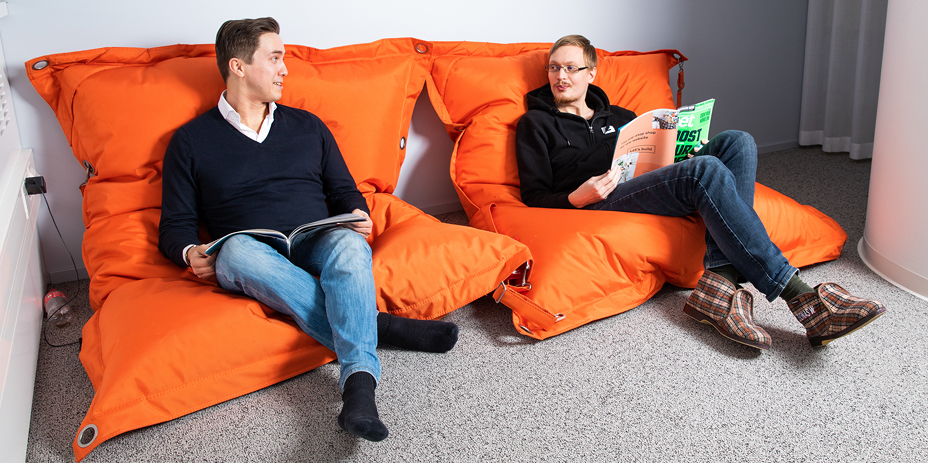 The CEO values high quality and sustainability in Sponda's operations. The same values are also essential to Zure.
"Our brands support one another. Sponda builds premium spaces, and we offer premium-level expert services. We are also a carbon-neutral company, and Sponda can support us with our sustainability targets."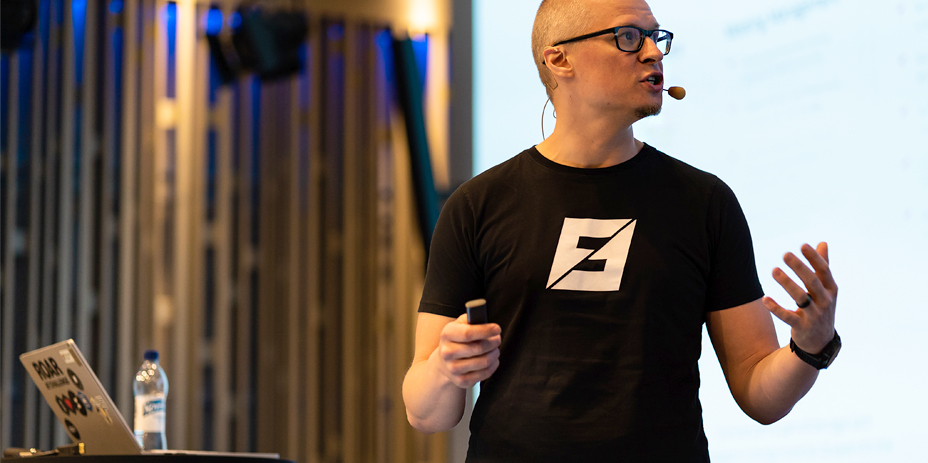 In Nahi's opinion, it is a significant strategic choice to invest in premises.
"In this filed, growth is generated by the best experts, and work environment and corporate culture play crucial roles in that competition. We want to ensure that premises won't be the reason why Zure would fail to grow."
Zure wants to be the best in its field
The company was established in 2011.
It operates in Finland and Belgium and has 60 employees at the moment.
Zure designs and builds applications on Microsoft's Azure cloud platform. It also helps companies to use them to gain business benefits.
Zure has a low-hierarchy and autonomous corporate culture.
The company's customers include YIT, Seure, Metso Outotec, JCDecaux, Buster and Finferries.
The company's objective is to be the most high-quality global player in the field within the next 10–20 years.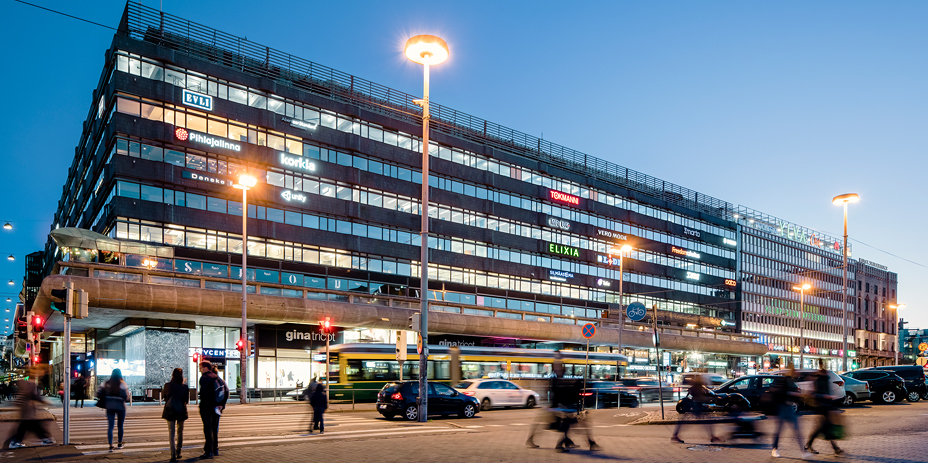 Did you know that Citycenter is also an office building?
In the shopping centre block, there are a total of 45,000 square meters, of which approximately 20,000 square meters are office spaces.
Tenant companies include game companies, banks, a software company and a law firm.
The office floors (floors 4–8) are being renovated comprehensively and all building service technology will be updated.
The office spaces are getting new impressive entrances in 2020.
The property offers companies the best public transport connections in Finland.
At Citycenter, there are 30 cafeterias and restaurants, as well as comprehensive shopping centre services.
The property overlooks the surroundings of the Helsinki Central Railway Station with the most fascinating view of Helsinki.
Life is always vibrant around Citycenter – there are more than 16 million people going through the shopping centre every year.
Are you interested in Citycenter and its updated spaces? Ask for vacant premises >>
Share
Interested in our properties? Take a closer look at our business premises.