When a company is growing, it has to move forwards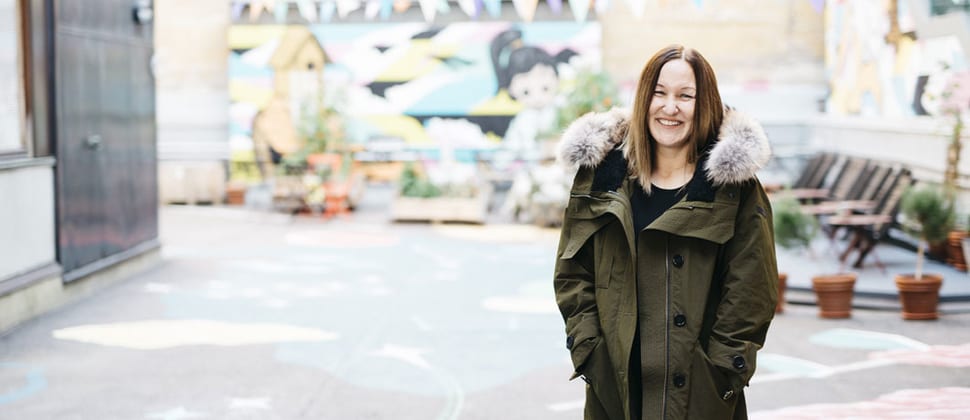 When a company is growing, it has to move forwards
For years, talk of the transformation in the working world has been on everyone's lips. As with all change, it is quite possible that we are blowing it all out of proportion. In a hundred years from now, perhaps what we are experiencing today will seem like nothing more than a logical and even slightly uneventful phase before a much bigger shift. One such shift could be the much discussed AI revolution, which is predicted to wipe out thousands of jobs in Finland alone.
Great or not, the forces currently changing the landscape of work will nonetheless have an impact on the commercial property business. When the way we work changes, the way companies need to use their premises will also change. For example, in the past few years, the fragmentation of company operations has noticeably increased. Activities outside a company's core business and also individual projects are easily outsourced, leading to growth in the number of small businesses.
It's obvious that companies consisting of a couple of creatives or small start-ups are unwilling to tie themselves down to a lease commitment of several years, which was the norm not so long ago. The demand for flexible office space arrangements is booming. Sponda's answer to this demand is MOW, our unique coworking concept that breaks away from the traditional model of renting and using office space.
Many start-ups value ready-made, plug-and-play spaces where they can work and build their business without committing for years to a particular size of space. It's entirely possible that the company could double in size in a year, or be smaller.
More importantly, MOW has also been discovered by start-ups and other businesses that don't need offices as such. What they do have use for is a well-equipped conference room whenever that becomes necessary.
Launching MOW was a major leap for us in reforming the way we work and see our role. The concept—which originally flew against everything we believed in—has informed our own company culture and injected an empowering spirit throughout our operations. Of course, we initially felt uneasy about risks such as a notice period of just one month. However, contrary to our fears, tenant turnover has remained surprisingly low, even if we no longer agree tenancy contracts for several years. When you think about it, it's logical that when you offer a suitable space matching the tenant's needs, with flexible arrangements and an inspiring work community thrown into the bargain, companies will want to stay.
The same fragmentation that has led to the increase in the number of small businesses is also seen in the changing spatial needs of companies. MOW offers homes not only for many small businesses and freelancers but also large companies who may wish to relocate a certain business unit to flexible spaces to benefit from the different encounters and synergies found in a new type of working environment. MOW is also a brilliant option where international companies may be in need of flexible work spaces for their foreign guests.
MOW may be Sponda's first step towards a new culture of working, but it certainly won't be the last. For those who wish to be frontrunners, we believe that similar bold moves that shake up the conventional norms of work are absolutely necessary. We still have a lot to learn. As a large company, Sponda is able to offer start-ups, which are naturally more agile than us, the kind of partnership that will push both parties in the direction that they want to go—forward.
Pia Arrhenius
Senior Vice President, Corporate Planning and IR, Sponda
Photo: Junnu Lusa
Published 3.11.2017
Share