Well-being for remote workers – Sponda's employees do virtual group yoga and enjoy virtual coffee breaks together

Well-being for remote workers – Sponda's employees do virtual group yoga and enjoy virtual coffee breaks together
The exceptional circumstances we are currently in have inspired Sponda's employees to come up with new remote work practices and routines.
Sponda's Marketing Specialist Siiri Nolvi takes a break from her remote work and lays a yoga mat on the floor of her home office. It's time for her daily 10-minute yoga session led by yoga instructor Iida Mustakallio. The interactive yoga workout was created specifically for Sponda's personnel and it is delivered via the Teams application.
"The virtual sense of community has surprisingly improved co-operation between teams."
Virtual yoga is one of several ideas from Sponda employees to promote well-being through remote work practices that the company has implemented after the coronavirus pandemic began.
Tips, links and virtual group walks
According to Siiri Nolvi, who was involved in the creation of the new practices, the ideas started to come in right from the first week of remote work.
"In the first week of working remotely, we shared tips on remote work and sent out links to free break workouts of 5, 10 and 15 minutes. Then we had the idea of creating our own instructor-led exercise break that would be tailored to our needs.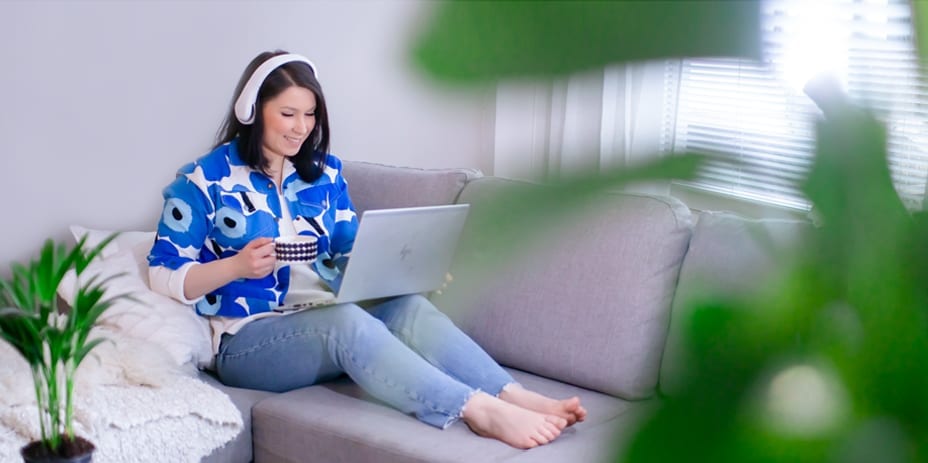 Sponda's workplace community is used to working closely together in teams, so the company also introduced a virtual break room for sharing information and thoughts with team members and with the company as a whole.
This external challenge has brought our employees closer together.
Another tool for keeping in touch is the internal LinkedIn group, where various photo challenges have been met with an enthusiastic response. Remote walking meetings have also become a popular method for discussing things in groups.
New work opportunities for small entrepreneurs
One of the motives behind the ideas for the new remote services has been the desire to create work for small entrepreneurs.
The partners selected for the new initiatives are innovative and highly competent young entrepreneurs. The aim is to create operating models that will help the entrepreneurs get more work in the future.
For Mustakallio's yoga business, the collaboration proposed by Sponda has given her the impetus to develop her own remote services.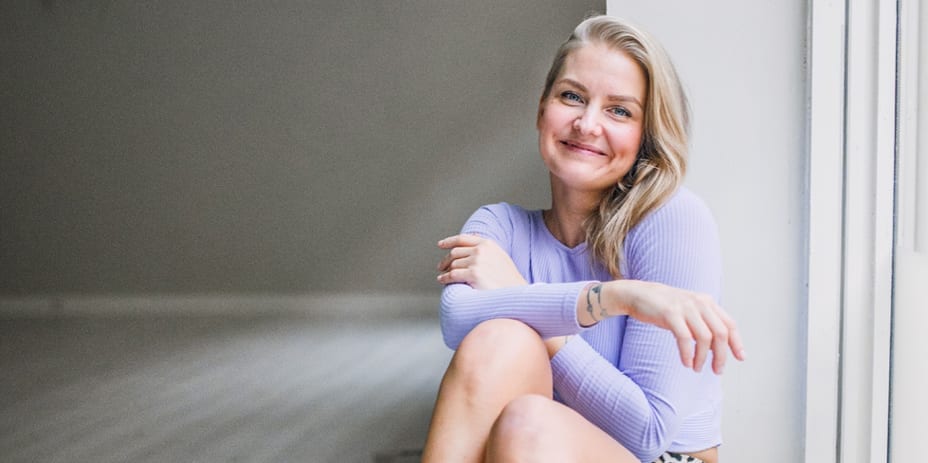 "Working with Sponda has really opened my eyes to see how quickly I can develop my product to serve customers in a changing world. Remote work brings a great deal of flexibility to scheduling by allowing the customer's own home to serve as a yoga studio. My customers also get much more value from my services when they are tailored to their specific needs."
Mustakallio describes Sponda's employees as enthusiastic yoga practitioners.
"Of course, I was a little nervous at first about inviting people into my home for these virtual yoga sessions, but it's been great to have so many people participating. Even though I don't get to see the participants on live video, the feedback has been great and I love hearing everyone say thanks and bye at the end of each session. That reminds me that I wasn't just doing the yoga moves in front of my camera alone," Mustakallio says with a laugh.
Virtual methods help break boundaries between teams
Sponda's HR Director Marcus Reijonen says all of the company's employees are working remotely, even if certain tasks are still difficult to perform virtually.
"Supporting a strong sense of community is very important when people who are used to constant interaction suddenly need to work apart from each other. Many of them also have school-aged or younger children at home, which makes things even more challenging.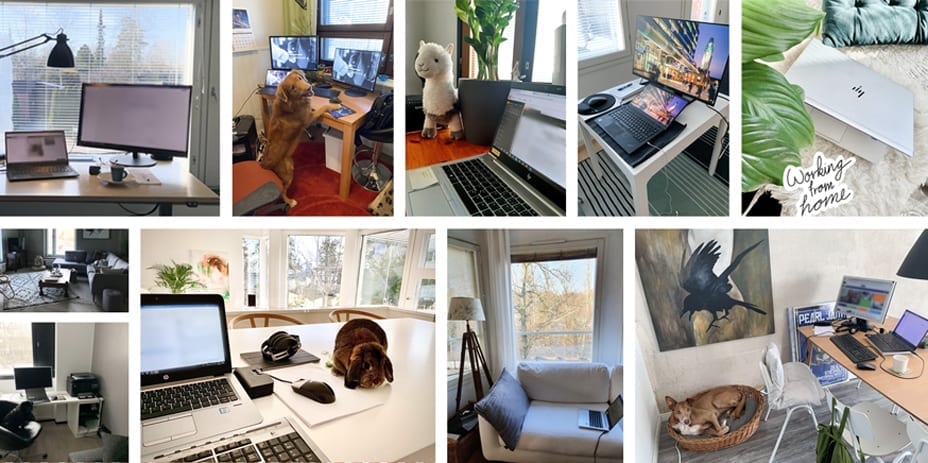 The current crisis has also had positive effects at Sponda. Even though the new practices for interacting with colleagues were created mainly for the purpose of coping with the exceptional circumstances, the virtual sense of community has surprisingly improved co-operation between teams.
Remote work has encouraged people to reach across the boundaries between teams and job descriptions.
In practice, this means that, for example, people no longer look for answers from the person who sits the closest to them. Instead, they turn to those who have the most knowledge about the topic at hand.
Both Reijonen and Nolvi feel that the exceptional situation has brought Sponda's employees together in a new way and created an even stronger sense of cohesion.
"Remote work has encouraged people to reach across the boundaries between teams and job descriptions, creating an opportunity for the creation of new kinds of collaborative networks," Reijonen explains.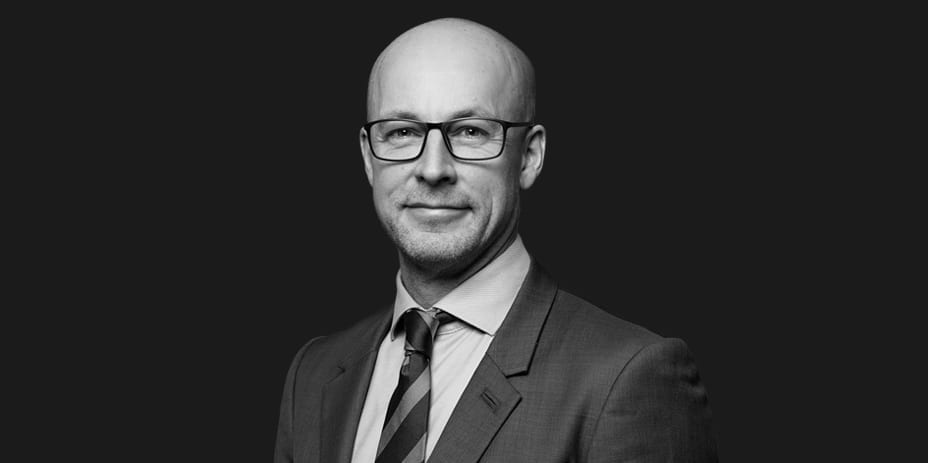 Nolvi says the current situation has also given people the opportunity to learn new things about their colleagues.
"Virtual break room chats and photo challenges have given our employees new insight into the thoughts and daily life of their colleagues and increased familiarity between people. This makes workplace interactions smoother and more enjoyable," Nolvi points out.
Management and HR play a key role
Nolvi believes that the enthusiasm and active engagement among the employees stem from the supportive attitude of Sponda's management and HR.
People's ideas are genuinely listened to and the employees are given the green light to put their ideas into action. According to Nolvi, each employee's immediate supervisor plays a particularly important role in fostering a culture of innovation and encouraging the creation of ideas.
Even though the growing coronavirus pandemic is perceived as a situation that, in many ways, makes business more difficult and creates a burden on employees, Sponda's employees also see it as a big opportunity to create new operating models and strengthening the corporate culture.
"Corporate culture and innovation can take a big leap forward if we give them the room to grow," Reijonen says.
Tips from Sponda's HR for remote work that is rich in ideas:
Create effective platforms for virtual collaboration and make sure everyone knows how to use them (at Sponda, everything is done over Teams).
Put the ball in the employees' court and invite ideas on how to make the most out of remote work.
Be prepared to invest in the ideas that are the most popular among the employees and put those ideas into action.
The prevailing unusual circumstances lower the threshold for experimentation. This is a great time to test good remote work practices and customer service ideas, even if they haven't quite taken their final form yet.
If you want to have more control over remote work, let the employees come up with ideas on suitable ways to provide updates.
Set a good example: your own remote work practices should be characterised by openness and eager engagement with new ways of keeping in touch.
Make sure that help is available to those who find remote work challenging (e.g. Sponda's employees have access to an occupational psychologist who also provides remote consultations).
Make sure the employees have access to the latest official information on the coronavirus situation and its impact on the company as well as instructions on what to do next.
Expert: Sponda's HR Director Marcus Reijonen
Share