Shopping centre restaurant boom reaches Citycenter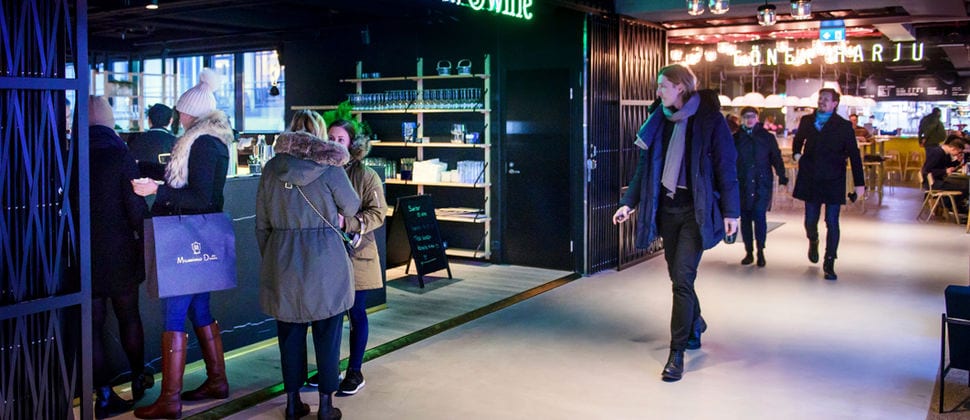 Shopping centre restaurant boom reaches Citycenter
Shopping centres are now focusing on food instead of fashion. At Citycenter, Sponda has brought together steady customer flows and a trendy restaurant area, which also honours the architecture of Makkaratalo.
"We just opened today, and it's been busy," salad restaurant Pupu's Restaurant Manager, Minna Marjanen, shouts cheerfully, her hands full of salad ingredients.
The workplace is familiar to Marjanen, but the environment is new. Pupu, which specialises in gourmet salads, opened a new place in mid-December 2017 right in the heart of Helsinki, in the restaurant area on the second floor of Citycenter. The location is ideal for Pupu's concept.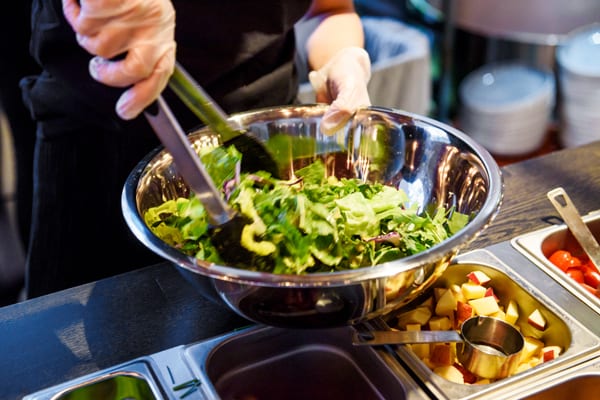 Food is more fashionable than fashion
The revamped restaurant area responds to the current demand for the offering of shopping centres. In addition to fashion shops, visitors are increasingly looking for exciting places to eat, says Citycenter's Shopping Centre Manager, Tiina Fågel from Sponda.
"Today, it's trendy to eat out and enjoy good food," Fågel notes.
Sponda has also latched on to this trend, which is well in line with Citycenter's spirit. It is not as strongly centred around fashion as Forum in the neighbouring block. Citycenter is, above all, a busy hub through which people walk from the early hours to late evening.
"It's an easy place to meet for a morning coffee, lunch or dinner before seeing a movie or doing something else," Fågel points out.
Influx of trendy neighbourhood restaurants in the centre
On a December weekday, the six adjacent restaurants are swarming with customers. Groups of colleagues are taking a lunch break, families are shopping for Christmas and tourists are also filling tables. A trio that works in Kamppi, Janne Auma-Aho, Elina Jäkälä and Simo Sorri, has decided to have lunch at the new Döner Harju City.
"I was interested to try this because I've had positive experiences with the restaurant in Kallio," Auma-Aho says.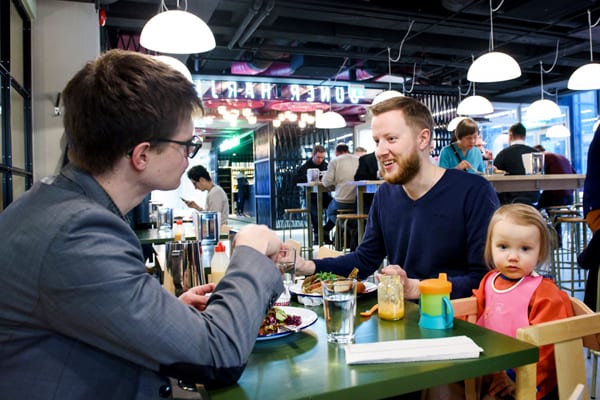 There are also other new restaurants that have succeeded on the outskirts of the city centre. Sushibar + Wine City, Pupu and Na'am Kitchen, which specialises in Middle Eastern cuisine and was selected as Newcomer of the Year 2016 in a voting held by local newspaper Helsingin Uutiset, all started out as neighbourhood restaurants in, for example, Punavuori and Kallio.
Shopping Centre Manager Fågel explains that the restaurants were carefully chosen. Shopping centres today want more than the same large chains; they are primarily after exciting local businesses and modern fast casual restaurants, which focus not only on speed but also on high quality, fresh ingredients and handiwork.
Area designed honouring Makkaratalo's spirit
When designing the restaurant area, inspiration was sought in the property's past, says Fågel. Makkaratalo ("the Sausage Building") with its concrete girth, accounting for a large part of Citycenter, has housed many a classic restaurant during its history, and the area's decor pays homage to this tradition.
"The area looks cosy, and there are lots of restaurants to choose from. That certainly sparks your interest," remarks Auma-Aho, a customer of Döner Harju City.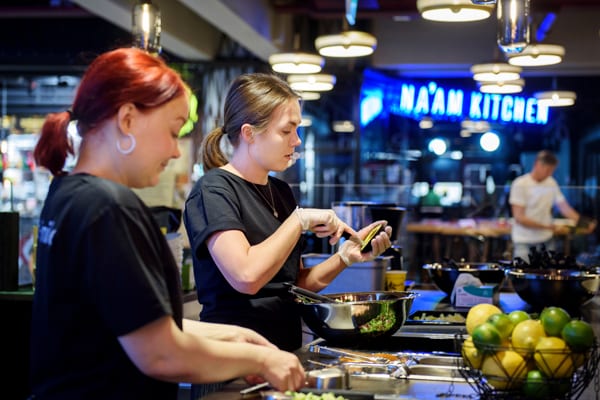 He says that the comfortable area and good selection of restaurants increase the shopping centre's attraction. Especially in wintertime, the light and warm shopping centre is more attractive than the slushy streets, he adds.
Families with children like it fast and easy
Another important target group in addition to twentysomethings is young parents. As day-care facilities near city centres have filled up, the mothers of small children have found their way to shopping centre cafes.
New parents Daniela and Matti have dropped into Bangkok 9, Citycenter's Thai restaurant, with baby Lyydia, who is less than 12 months old. The family welcomes the wider choice of restaurants in shopping centres. Eating at a restaurant while shopping is easy.
"For a family with children, going to a restaurant saves time," the father, Matti, says.
Great demand for the premises
The initial success and growing customer flows have further increased the interest in leasing Citycenter's premises. Fågel says there are two more retail spaces on the second floor of the shopping centre that are suitable for restaurant use and one space that could serve as a combination of a shop and cafe. For these, the shopping centre is primarily looking for proven concepts that could add something new to the existing range of restaurants.
"If you are interested in these premises, you should quickly contact the leasing staff of the shopping centre unit. We are looking for the right tenant, and all relevant candidates that fit the bill will be taken into account one way or the other," Fågel says encouragingly.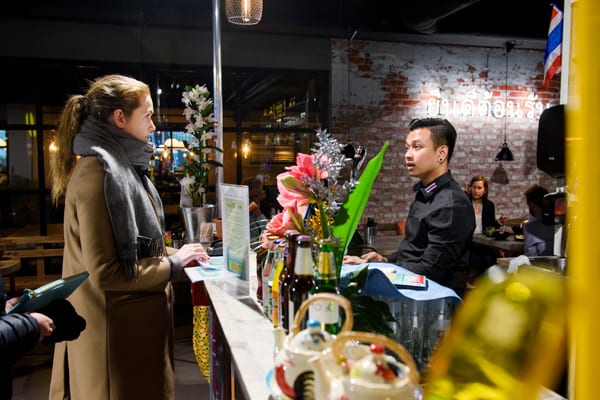 Published 27.12.2017
Share