Safe shopping – all Sponda's shopping centres are Covid-19 Compliant certified

Safe shopping – all Sponda's shopping centres are Covid-19 Compliant certified
Every Sponda shopping centre – Forum, Citycenter, Ratina, Elo and Zeppelin – has been issued SAFE Asset Group's Covid-19 Compliant certificate, which ensures that customers can go to the shopping centres safely.
To get the Covid-19 Compliant certificate, shopping centres must carry out a thorough risk assessment, make detailed plans concerning substitutes and guide the flows of people coming to the shopping centres.
"In practice, the certificate means that shopping centres do everything they can to ensure that customers can go there safely. It's our top priority to take care of the safety of our customers and employees working in shopping centres. We make every effort to ensure that people can shop and work safely in our shopping centres," says Kirsi Kemppainen, Sponda's Head of Shopping Centres & Marketing.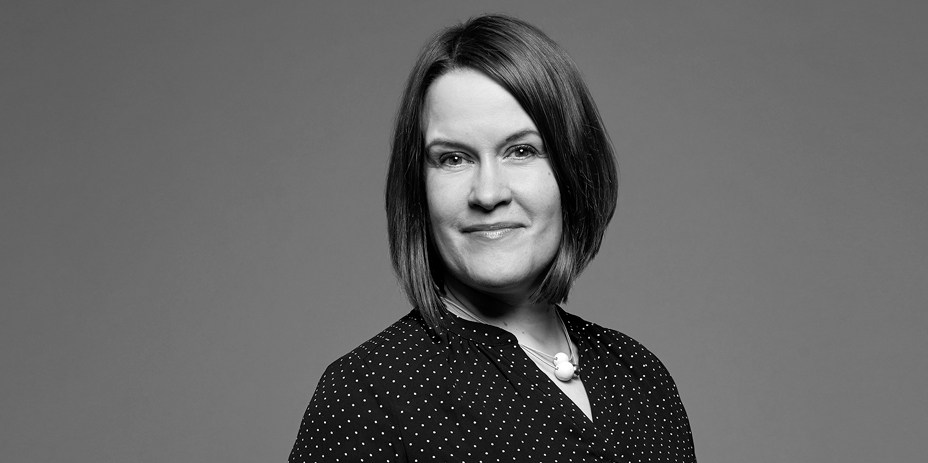 Responsible and customer-oriented operations
In addition to public spaces, certified shopping centres make every effort to keep other facilities clean. These facilities include spaces reserved for suppliers, nursery rooms and personnel facilities. Hand sanitiser available for customers, attaching safe distance stickers on the floors, making announcements to remind people of how to act safely, using protective equipment and cleaning the premises regularly are examples of the measures to ensure safe conditions. Equipment used by many people and all contact surfaces are cleaned to ensure that the virus does not spread uncontrollably among the customers or employees of the shopping centres.
The green certification sticker on the door shows that the operation is responsible, and customers are taken care of
"It is required that shopping centres provide clear instructions about safe distances and hygiene. Shopping centres' service providers, such as security personnel, property maintenance and cleaning services, must also take care of hygiene and act safely. The certificate ensures that service providers are audited, and their operation is actively monitored for safety," says Ilkka Taivassalo, Health & Safety Manager from Colliers International Finland.
According to Taivassalo, taking care of the safety of shopping centres means above all that customers are taken care of. "The green Covid-19 certification sticker on the door of a shopping centre indicates that despite the pandemic, the shopping centre is taking care of things remarkably well, and that people can go there safely and with no need to worry," Taivassalo summarises.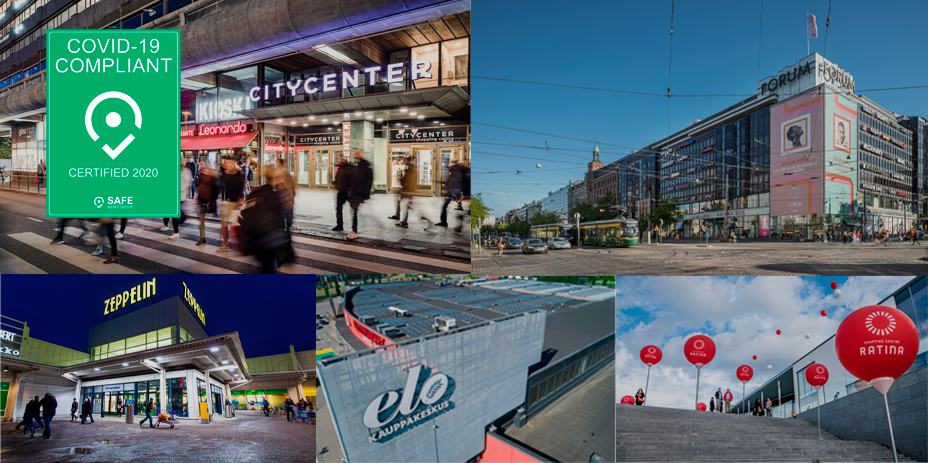 Sponda complies with the recommendations of the Ministry of Social Affairs and Health and cities in all its shopping centres and has closed the public lounges and meeting areas in Helsinki until 20 December 2020, in Tampere region until 21 December 2020 and in Kempele until 18 December 2020. However, the stores in the shopping centres are open according to their normal opening hours.
Share