Sponda's sustainability review 2022 – GRESB Sector Leader exceeds its climate and energy efficiency targets
Sponda's sustainability review 2022 – GRESB Sector Leader exceeds its climate and energy efficiency targets
Sponda Ltd                            Press Release                                               14 April 2023, 14:15 p.m.
Sponda's sustainability review 2022 – GRESB Sector Leader exceeds its climate and energy efficiency targets
Sponda, one of Finland's leading real estate asset management companies, has published its Sustainability Review for 2022, which reveals it has successfully exceeded many of its climate and energy efficiency targets.  
Sponda's report reveals how the company successfully grew its resilience in 2022, by investing in good governance, environmental and social sustainability initiatives.
A decade of GRESB success
Highlights from the year include Sponda being named a Global Sector Leader in the Global Real Estate Sustainability Benchmark (GRESB) assessment, in addition to being identified as one of the top five most sustainable companies in the world within its peer group. Sponda has ranked at the top of the GRESB assessment for 10 years already.
"I am very proud of our sustainability achievements and the work we do daily. Sustainability is of increasing importance for our customers, the supply chain and other stakeholders. To exceed their expectations, we want to keep innovating and create sustainable and vibrant urban spaces. Being selected as one of the world's five most responsible real estate owners in our sector is an honour and demonstrates our ability to continue setting new standards in sustainable development", says Christian Hohenthal, CEO of Sponda.
Full speed ahead towards a carbon neutral 2025
Creating a new sustainability programme and roadmap for 2023-2025 was one of the most important sustainability projects of the past 12 months. Created in collaboration with Sponda's stakeholders, the new programme will focus on Sponda's impact on the environment and the management of human rights issues through human rights due diligence assessments.
As part of this new roadmap, Sponda revealed it is aiming to achieve full carbon neutrality for energy consumption across its portfolio by 2025, five years earlier than originally planned. Achieving the goal is supported, among other things, by reducing the energy consumption of the entire real estate portfolio by 9.7 percent in 2022.
The Sustainability Review also shines a spotlight on the progress being made to reduce the use of fossil energy sources. All of Sponda's shopping centres are already carbon neutral in terms of energy consumption (Scope 1 and 2), as well as a significant proportion of Sponda's office properties in central Helsinki. In 2022, Forum, in Helsinki, became Sponda's third shopping centre to be powered by renewable energy, through a solar power plant installed on its roof. Solar power plants were also installed at Sponda's shopping centres Elo in 2020 and Citycenter in 2021.
Sponda also joined the ranks of international pioneers by committing to science-based climate targets set by the Science Based Targets Initiative (SBTi) last year. Sponda's targets are in line with the 1.5 degrees Celsius goal of the Paris Climate agreement.
"We plan to increase the number of solar power plants in Helsinki city centre and will gradually expand the use of renewable heating in our property portfolio until all remaining properties are carbon neutral by 2025. With the Lakiakangas wind farm agreement, 100% of the electricity consumed in our properties is already produced using emission-free wind power," says Pirkko Airaksinen, Sponda's Head of ESG.
Environmental certifications and a new community initiative
Last year, eight Sponda properties received environmental certifications, including the first completed RFO (refurbishment and fit-out) in Finland to achieve a BREEAM Excellent rating. By 2025, Sponda aims to certify as much as 94% of its real estate portfolio, measured in property value.
In addition to environmental sustainability, Sponda continues to invest in its employees and  wider society. A new Community Engagement Programme was launched during 2022, granting employees the opportunity to dedicate 1–2 working days annually to charity work. In addition to volunteer work, the Community Engagement Programme also includes donations to charity organisations, free public events and theme days in Sponda's shopping centres, to support the activities of not-for-profit organisations.
Sponda's Sustainability Review 2022 can be downloaded from Sponda's website.
Additional information about our new sustainability programme is available on Sponda's website.
Sponda Ltd
Further information:
Anita Riikonen, Marketing and Brand Manager
tel. +358 40 833 3804, anita.riikonen@sponda.fi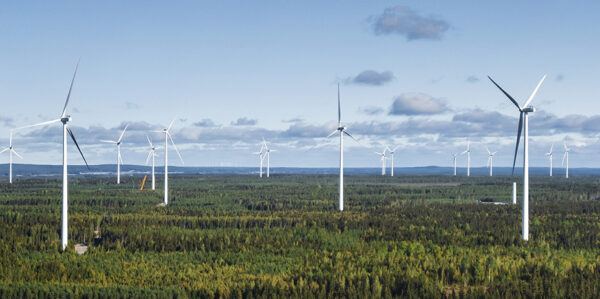 Sponda Ltd is a leading real estate asset management company in Finland specialising in owning, managing, developing and letting commercial properties in the largest cities across the country. With a focus on customer-oriented solutions and high-quality properties, Sponda is actively developing best practice in the sector, enhancing the cityscape in a sustainable way and supporting its customers. www.sponda.fi/en.