Ratina has increased the appeal of the whole city of Tampere

Ratina has increased the appeal of the whole city of Tampere
The Ratina shopping centre has brought people back to the Tampere city centre. And this is only the beginning – a new development project promises to make Ratina even more appealing and experience-oriented.
Antti Eskelinen, Managing Director of the Tampere Chamber of Commerce and Industry, says that the diverse and high-quality range of events is one of the reasons why Ratina has managed to make such a great impact on the cityscape and culture of the whole city.
Ratina shifted the focal point of the whole Tampere city centre with its 7.5 annual visitors.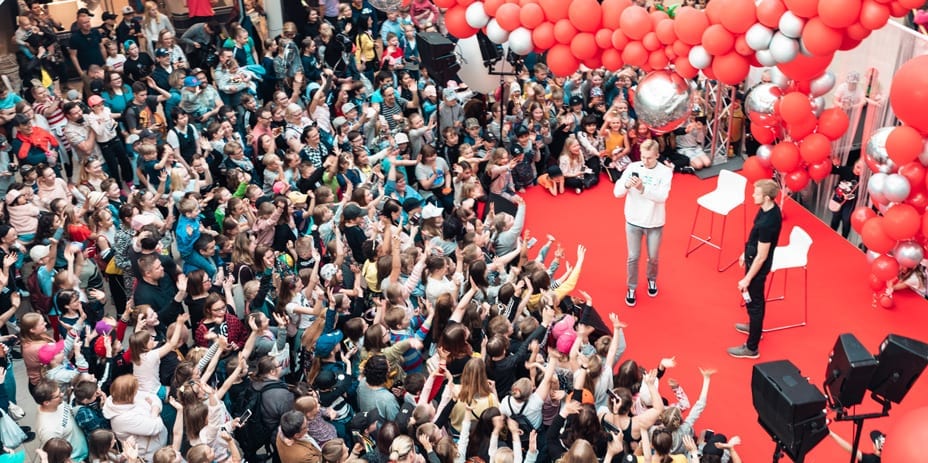 "Besides events, Ratina has brought a host of new brands and interesting restaurant concepts to Tampere. Ratina has established itself as a modern era shopping centre that attracts and caters to large numbers of people and increases the synergy of the whole area," Eskelinen explains.
According to Eskelinen, Ratina has also physically shifted the focal point of the city centre.
"Together with Koskikeskus Shopping Centre, Ratina forms a new commercial centre that offers excellent connections in all directions and also serves visitors to Ratina Stadium in a whole new way."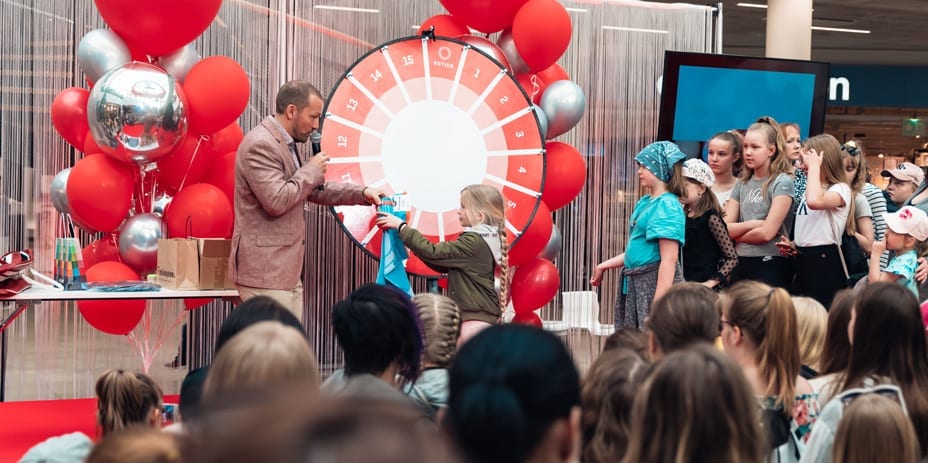 Getting to the area is made easier by P-Ratina, the biggest parking garage in Tampere, which is located in Ratina Shopping Centre and offers an hour of free parking to members of Ratina's customer loyalty programme.
Customer flows are beneficial to the whole are
Ratina's Shopping Centre Manager Mervi Ahola and the whole staff are happy about the shopping centre's successful first year.
"From the beginning, we've paid close attention to our customers' wishes and it is delightful to see that we have managed to respond to them. Surveys have shown that the things our customers value the most are our large selection and the smooth customer experience," Ahola says.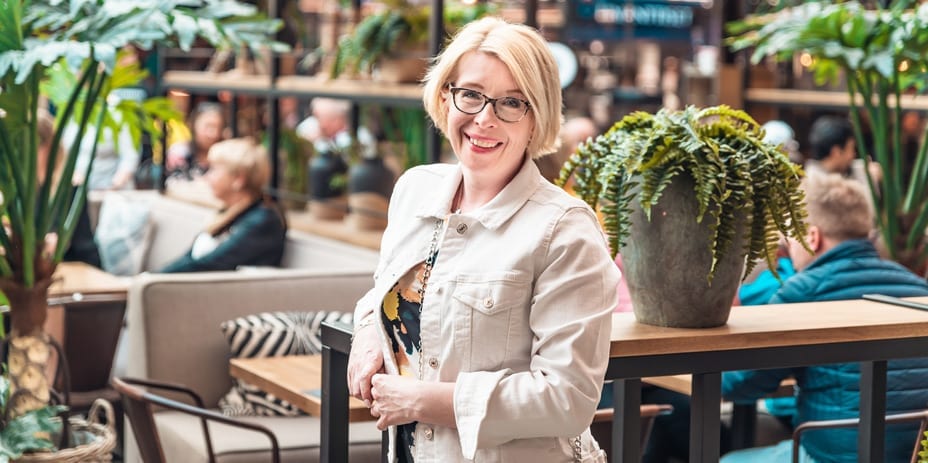 Customers have been particularly happy about our services aimed at families with children, such as the Mini-Ratina play area, the free drop-in childcare and music playschool as well as the comfortable baby care rooms. Ratina also offers an exceptionally large selection of different shops for families with children.
"We are in constant negotiations concerning new brands, so our range of services is going to further increase."
The shopping centre has worked in close co-operation with other operators in the area right from the beginning. As a result, the 7.5 million visitors that the shopping centre has attracted in the past year have also given a boost to the partner companies and stakeholders.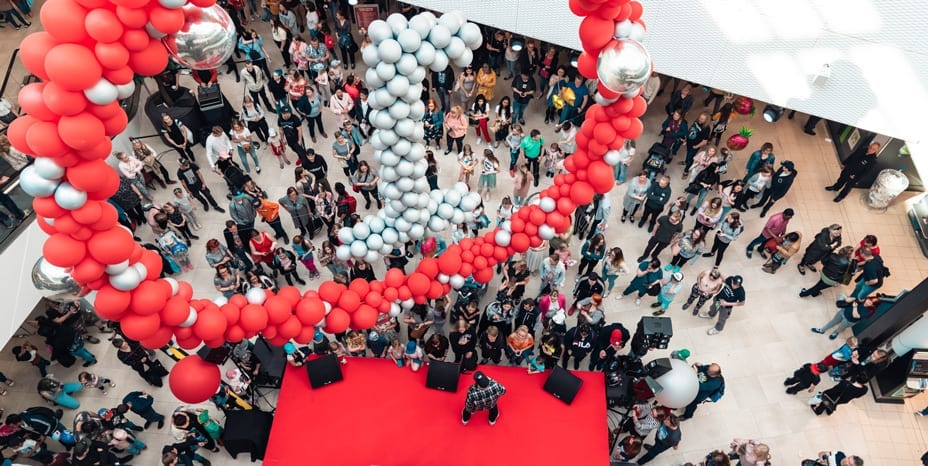 "We will organise even more events together in the future. We are also in constant negotiations concerning new brands and customers, so our range of services is going to further increase," Ahola says joyfully.
From good to better

In addition to the staff and customers, Ahola wants to thank Ratina's developer, Sponda.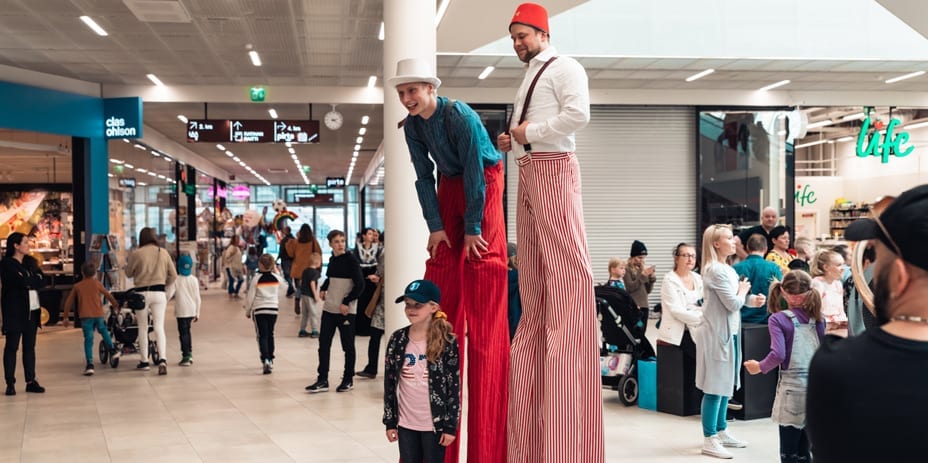 "I have never before been involved in a project where the end result exceeded expectations, yet people were willing to start developing it right after its completion. This year, we have started a development project that aims to make Ratina even more comfortable, experience-oriented and alluring."
"Shopping centre development starts too often with a lull where people sit back and wait to see how things go."
Ahola thinks that all too often, shopping centre development starts with a lull where people sit back and wait to see how things go.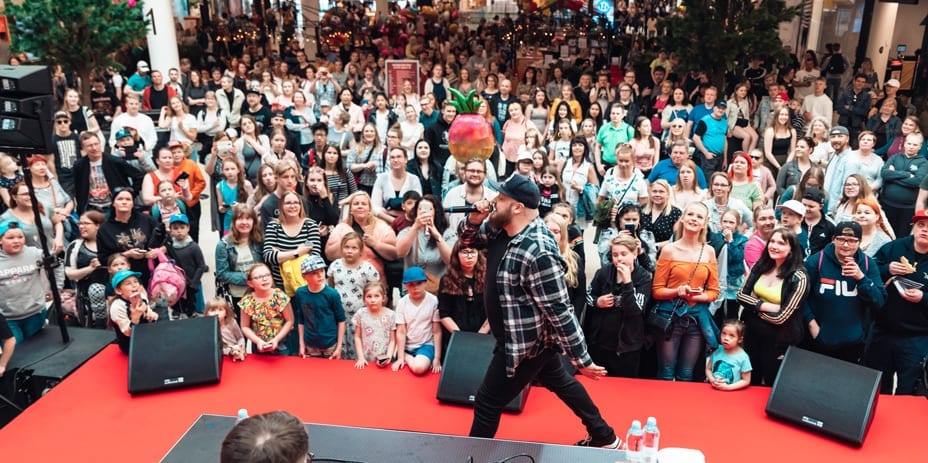 "We don't want to just wait and see if things start to work out. We want to develop even good ideas further. Ratina will continue being a pioneer that shows how a shopping centre of the future benefits both customers and stakeholders in new ways," Ahola states.
Ratina's first year
When first opened, brought 40 new brands and 25 different cafés and restaurants to Tampere.
Shifted the focal point of the whole Tampere city centre with its 7.5 annual visitors.
Ratina's own mobile app that serves as a customer loyalty card was downloaded more than 1,000 times during the first weekend, and the number increased tenfold in the first month.
Ratina has hosted the opening ceremony of the IIAF World U20 Championships and organised a diverse range of other events together with stakeholders.
Customers value especially the large selection, smooth customer experience, services for families with children and the hour of free parking that Ratina offers to members of the customer loyalty programme.
Share
Interested in our properties? Take a closer look at our business premises.