New urban restaurant area opens in Citycenter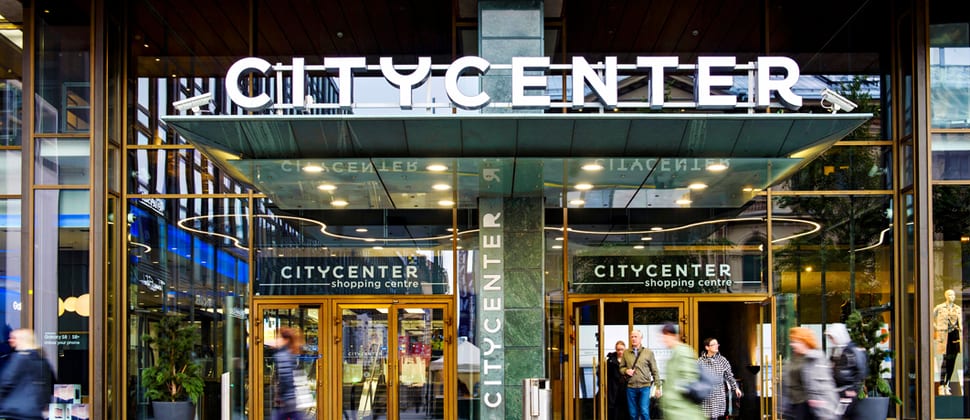 New urban restaurant area opens in Citycenter
Six new delicious and diverse restaurants will open on the second floor of Citycenter in December. We asked the restaurant owners what expectations they have regarding the new central location.
The Citycenter shopping centre will open its doors to a new restaurant world in December. The entire second floor will be dedicated to restaurants. The restaurant floor will become the new heart of Citycenter. Citycenter is improving the accessibility and visibility of the restaurants.
The second floor corridors were inspired by the original 1960s architecture of Makkaratalo. The rich selection of cafeterias and restaurants at Citycenter will improve the selection of venues in the area.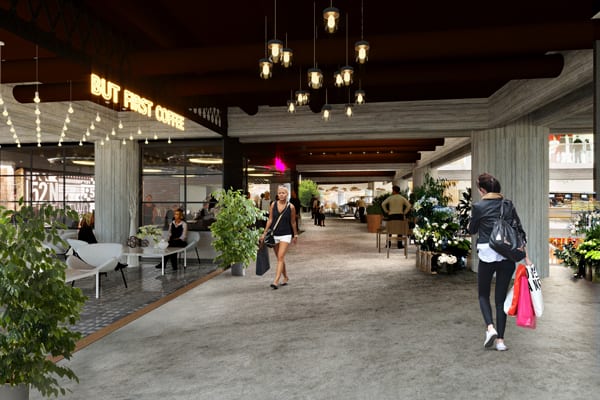 "Citycenter will offer restaurants for a variety of tastes right in the heart of Helsinki. These kinds of restaurants are typically found on street level premises a bit further away from the centre. At Citycenter, they will be easily available to our customers in a real-life, human-scale shopping centre," says Tiina Fågel, Shopping Centre Manager at Citycenter.
New restaurants:
Döner Harju City
Döner Harju City is larger than its big brother, the original Döner Harju in Kallio, which has been serving the top-ranked döner kebab in Finland. Choices of meat are chicken, lamb, veal and pork, and the vegetarian option, seitan.
"We have high expectations for opening a restaurant in a shopping centre because it will make us easier to reach. Our customers often ask when our first restaurant in the city centre will open. Kallio is a bit far away for many. Döner Harju City is easy to reach from the railway station, for example. Citycenter has an attractive location right in the centre of Helsinki," says Jari Lönnberg, Owner of Döner Harju.
Sushibar + Wine City
Sushibar + Wine combines Scandinavian design with hand-made sushi and organic wines. The restaurant will house six temporary photographic exhibitions in the space per year, in co-operation with students of photography at Aalto University.
Citycenter is the restaurant's first location in the city centre.
"We had been looking for the right spot in central Helsinki for some time, and when we saw the splendid second-floor retail space with a view of the inner yard, we knew we had found it. This space had enough personality for our concept," says CEO Anders Westerholm.
Bangkok 9
Bangkok 9 serves fresh, authentic Thai street food in a restaurant setting.
"We only use fresh ingredients and vegetables and authentic Thai herbs and spices. So simple—and tastes as good as in Bangkok. New location in Citycenter makes our restaurant easily accessible for everyone" says restaurant owner Alongkod Iamruang.
Na'am Kitchen
Na'am Kitchen offers trendy, authentically inspired flavours from the delicious, colourful kitchen of northern Africa and the Middle East.
The menu and recipes are based on the chefs' extensive experience, with inspiration from their roots in countries like Jordan and Algeria.
"We wanted to grow by finding premises in the heart of Helsinki. Everyone knows Makkaratalo, which makes it an excellent choice of location. At Citycenter, we get to be part of a modern restaurant area that caters to the needs of customers," says restaurant owner Pasi Kauranen.
Ristorante Lo Stretto
Lo Stretto is an Italian restaurant that offers a few set menus, as well as a selection of starters, pizzas, pasta dishes—including the famous house fresh pasta—fish and meat, and desserts.
"We are looking forward to being part of a community of entrepreneurs and working in a positive and encouraging atmosphere," says restaurant owner Tuija Misitano.
Pupu
Pupu wants to offer high-quality, delicious and natural food quickly. It serves premium salads that are made from fresh and natural ingredients. The menu includes both classics and seasonal specialties. The new restaurant complements the two take-away venues Pupu has in Helsinki. 
Published 24.10.2017
Share