MOW's coworking spaces offer an alternative to working from home during the Covid-19 pandemic

MOW's coworking spaces offer an alternative to working from home during the Covid-19 pandemic
People think that working in MOW's coworking spaces is more efficient and more inspiring than working from home. The coworking spaces offer safety and a community, as well as optimal facilities to have remote meetings and webinars.
In particular, people working from home have started to use MOW's coworking spaces during the Covid-19 pandemic.
"Not everyone has a suitable place at home where they can work efficiently or they have limited possibilities to work in peace. Some have a spouse who also has to work from home, and others have their whole family there", says Johanna Närvä-Hakala, Head of MOW.
MOW's customers appreciate easiness: it is easy to come to the full-service facilities even for a small project or a remote meeting.
According to Närvä-Hakala, many companies have offered their staff the opportunity to work in coworking facilities. During the pandemic, companies have wanted to have fewer people working in the office, and not everyone has found a suitable working environment at home or in the other facilities of their company.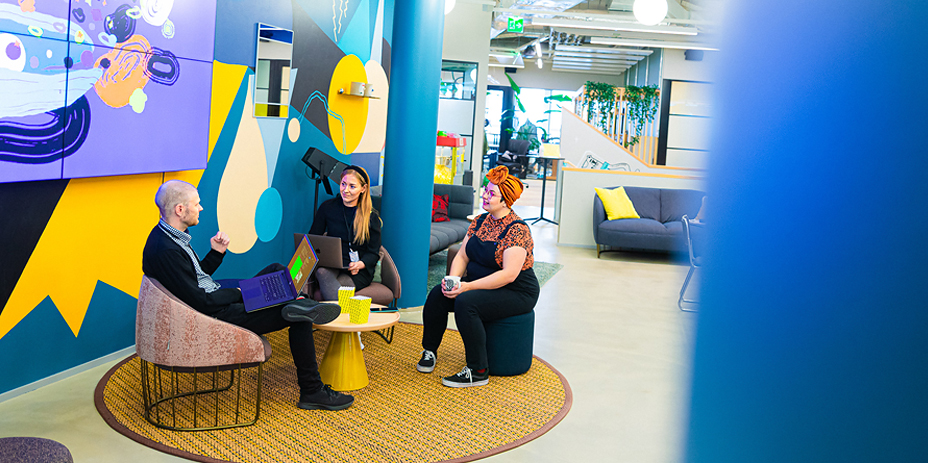 "People making inquiries about our spaces have been interested in their flexibility, multifunctionality, and safety, in particular, during the pandemic. There have also been more questions about the arrangements concerning remote meetings, live streaming, and webinars."
MOW helps if you miss your community
According to Närvä-Hakala, a major reason why people want to use MOW's coworking facilities is that they miss their community.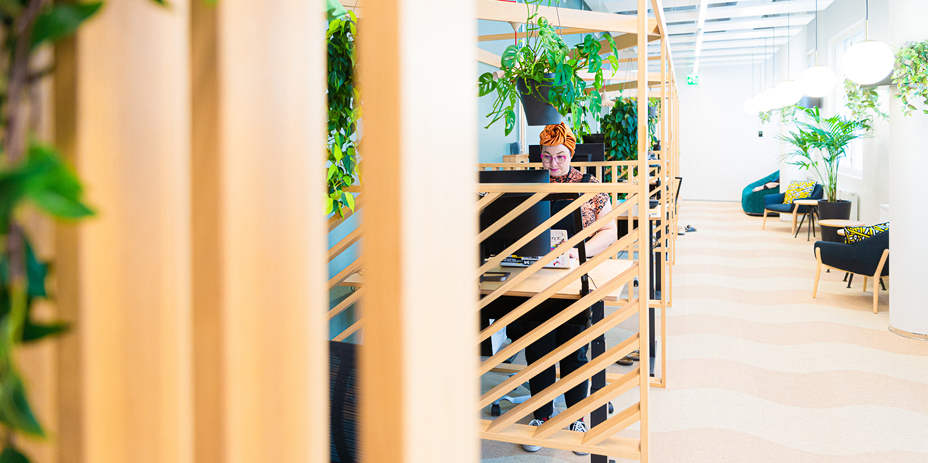 "People who work in quiet offices or from home clearly miss social contacts. In MOW's spacious and flexible facilities, we can take care of our customers' safety and enable spontaneous and refreshing encounters – when our customers want to have them."
In addition to community, customers also appreciate easy access to IT support and other well-functioning facilities.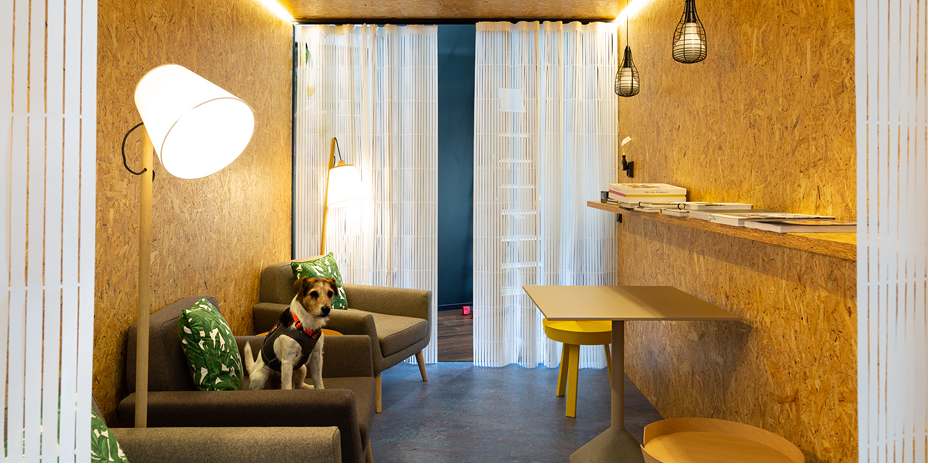 "Here, many people have been emboldened to try out communication channels or marketing methods that they haven't used previously. In a professional setting, it's easy to present yourself as a larger player than normally, and you don't have to worry about IT problems", says Närvä-Hakala.
Safety as the key word
Although the exceptional situation has made people interested in coworking, the number of visitors has remained ideal considering the circumstances, says Närvä-Hakala.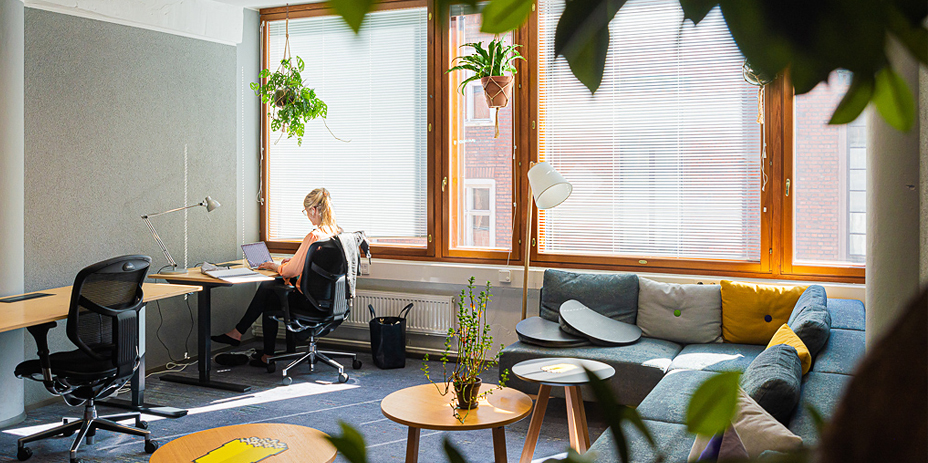 "Our tenants often work at MOW part-time or a couple of days per week, which keeps the premises uncrowded and makes it easier to maintain social distancing and disinfect the premises. In addition, there are plenty of common working or meeting rooms, couches, electric desks, and fixed workstations. People can select the most suitable option for every situation."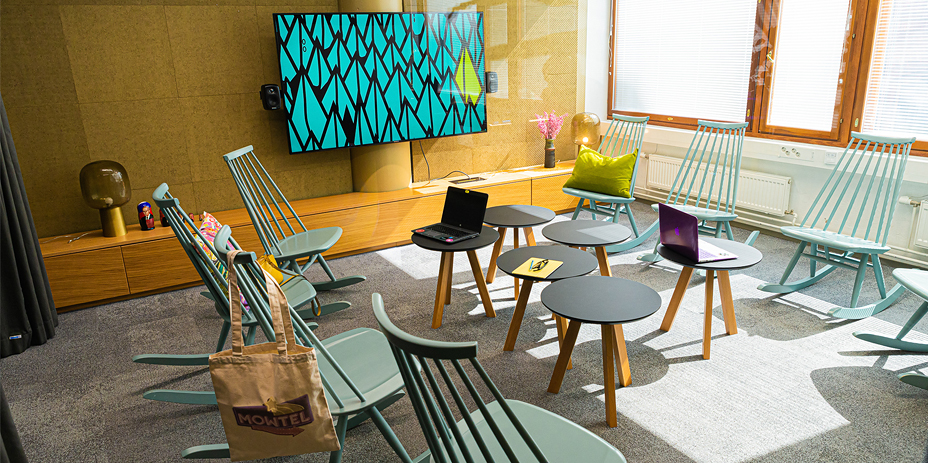 MOW's hubs have regular tenants ranging from one-man enterprises to companies of more than 25 people. Most of them have their own study rooms, which can be locked.
And don't forget that Sponda's customers receive a discount of 25% on MOW's meeting rooms.
"There is so much extra room in our facilities that they provide the optimal solution for the remote workers of the Covid-19 era. In addition, we have created a new product for our customers, who have to work during the pandemic. It's our day pass which gives access to a private room in addition to common spaces," says Närvä-Hakala.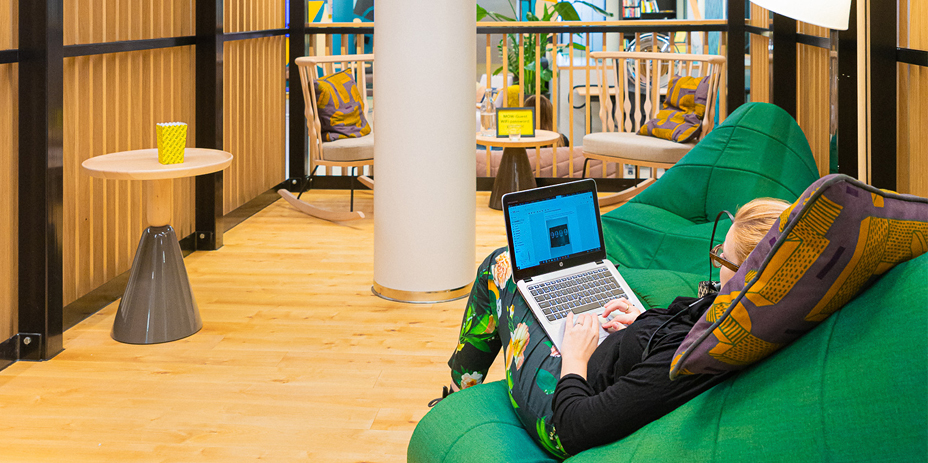 An even more inspiring environment!
At MOW Mothership in Helsinki, customers can also enjoy the new look. In autumn, MOW got a new colour palette, new pieces of furniture were bought, and all the meeting rooms were equipped with wireless technology.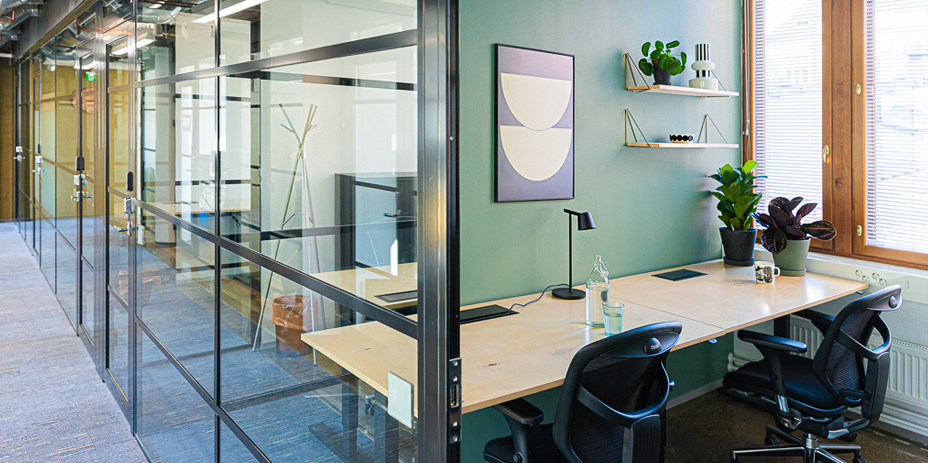 "We also decorated a couple of inspiring model rooms, which can give our customers ideas that they can use in their own premises", says Närvä-Hakala.
What makes MOW Mothership even more special is that it welcomes animals in the office – as long as there are no customers with allergies or people who object to it. MOW Supernova in Tampere instructs customers to leave their pets at home.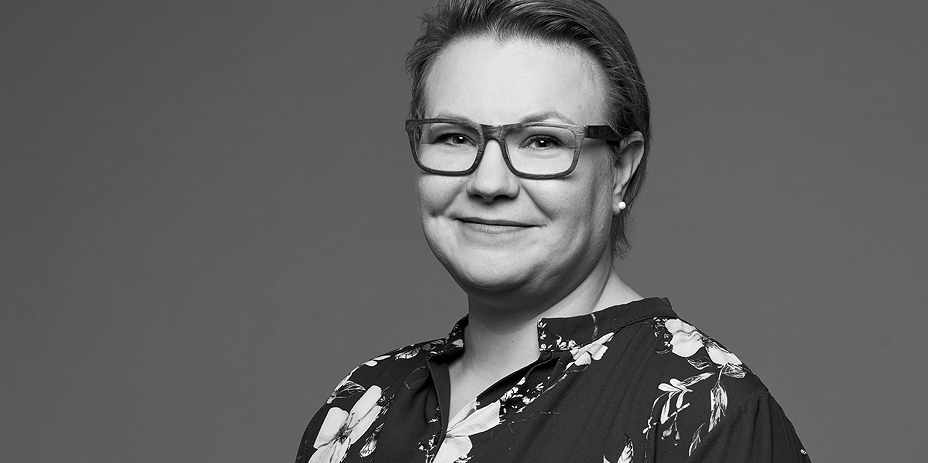 "Here at Mothership, there are four dogs to pet at the moment, and we welcome new animal friends", says Närvä-Hakala and laughs.
What does it cost to work at MOW?
Hot Desk membership, changing workstation in the open-concept space; EUR 250 per month + VAT
Fixed Desk membership, a dedicated workstation in the open-concept space; EUR 380 per month + VAT in Helsinki; EUR 300 per month + VAT in Tampere
Resident membership, private study; EUR 580 per month + VAT in Helsinki; EUR 490 per month + VAT in Tampere
With MOW's day pass, you can work freely in MOW's open-concept space from 8 am to 4 pm. The price of the day pass is EUR 16 + VAT. There are both quiet areas and common areas in the open-concept spaces.
The day pass of the Covid-19 period also includes a private room. The availability of rooms varies by day, and the prices are the same in Helsinki and Tampere: 1 persons room costs EUR 40 per day, 2 persons rooms EUR 70 per day, and 3 persons rooms EUR 90 per day.
It is also possible to rent rooms for individual meetings, webinars, and projects.
The day pass and the membership include security printing and IT services, as well as coffee, refreshments, and popcorn. In addition, the membership includes cleaning services, MOW's event offering, and front desk services.
Sponda's customers receive a discount of 25% on meeting room prices.
Are you interested in MOW? Read more about MOW Mothership in Helsinki and MOW Supernova in Tampere!
Share
Interested in our properties? Take a closer look at our business premises.