MOW motivates small and large companies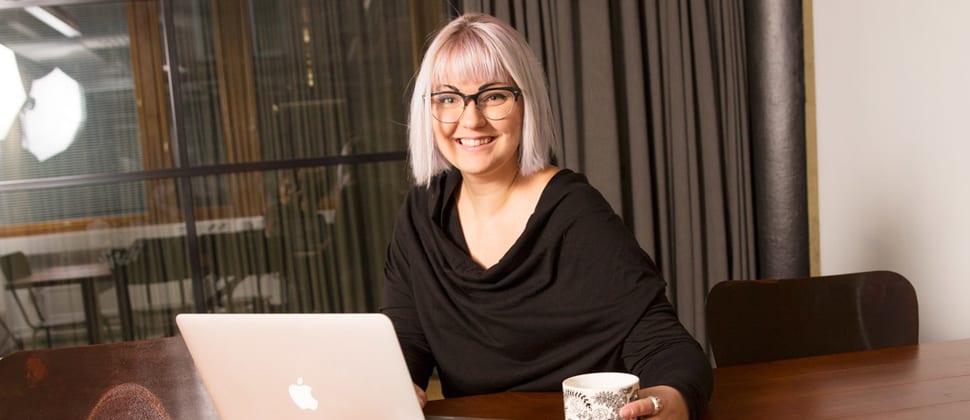 MOW motivates small and large companies
Sponda's coworking space Mothership of Work relies on communality. MOW was opened last year in central Helsinki, and it caters to the needs of different companies.
The interiors won the designer's heart
Designer Emanuele Pizzolorusso fell in love with MOW when he first visited the place during Helsinki Design Week. Pizzolorusso was looking for a working space for himself, and visiting MOW on the open doors day convinced him that he had finally found the space and community he was looking for.
"This place had me at 'hello'. I was particularly impressed with the original interiors and design. MOW was the place I had been looking for," Pizzolorusso says.
MOW has lived up to the designer's expectations.
"This coworking space outrivals the other spaces I've worked at in the past. Everything has worked smoothly and the general vibe at MOW is excellent. What more could you hope for?"
According to Pizzolorusso, the difference is in the details. There is always someone available to help at MOW, which makes the place feel more pleasant.
"The reception helps me in my daily work concretely."
As a freelance designer, Pizzolorusso also likes MOW because of its size. There is always someone to chat with during coffee break on one of the building's five floors, and one could even find potential partners in the same building.
Pizzolorusso has his own room at MOW. Sometimes, he needs to work in a quiet environment, but he likes being able to find company when needed.
"I used to work at home. Obviously, it had its advantages, but particularly in winter, I could spend days by myself. My life has become much more social after joining MOW."
Pizzolorusso says working at an office helps him appreciate his work as a freelancer.
"Somehow, MOW makes my work seem more professional."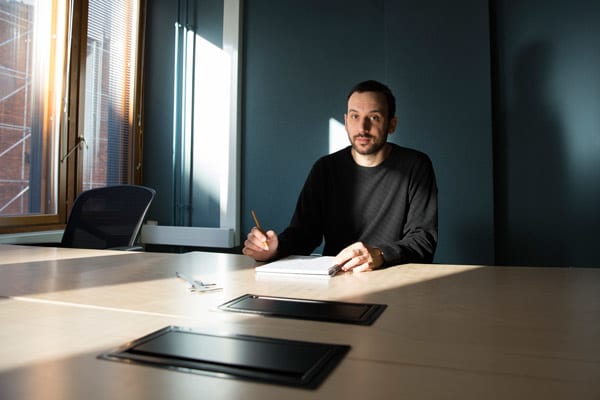 Communality gives energy
Hurja Media, a company specialising in social media marketing, advertising, coaching and content production, became a MOW member in early 2016, right after the opening of the coworking space.
"Our work is mobile and versatile, and we wanted the working space to reflect this. We didn't want to work in a boring virtual office, but in an inspiring, energetic environment. I was convinced about MOW from day one," says Johanna Tahlo, who heads Hurja Media.
In Tahlo's view, communality is immensely important for the team. It gives everyone energy.
"Working at MOW has clearly benefited our business because of this."
According to Tahlo, MOW has all the elements a social media agency such as Hurja Media could hope for. There are spaces for meeting customers, independent work, and events. The Hurja Media team gives special thanks to MOW for its adaptability and the creative look of the space.
"We practically have six floors at our disposal, and for me personally, it is important to be able to work at several workstations on the same day. It helps me stay focused on different projects."
MOW has also helped Hurja Media to build a stronger network and find more customers, which is important for a start-up.
"We have both made friends and found new partners here. I love meeting new people every day. And the location is excellent for meetings with customers; we are in the heart of the city."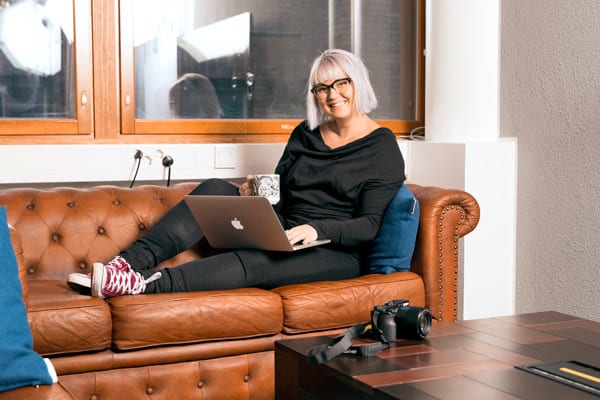 Console games on a large screen
Gaming company Namida chose MOW as its new headquarters on the basis of a recommendation by a friend. In addition to Helsinki, Namida has offices in Oulu and Tampere.
"We were looking for new premises, and I had heard many good things about MOW. I tipped off our management team about the place, and the place won us over at the first visit," says Aleksi Kuokkanen, Head of Sales and Marketing at Namida.
Namida moved its headquarters to MOW a few months ago. It has taken some time for them to get used to the coworking space, because the office culture is so different from their previous one.
"However, we soon discovered that meeting different people on a daily basis is a richness. Meeting people from different fields instead of just the game sector also facilitates networking," Kuokkanen explains.
According to Kuokkanen, Namida likes the small, thoughtful details at MOW, such as the PlayStation the members can use.
"We operate in the game sector, and being able to play PS games on the MOW arena—the large screen—has been an immense source of joy for us."
Kuokkanen picks the relaxed and good atmosphere as his favourite thing at MOW. Coming to work is fun when you know everything will run smoothly.
The cleaning that is included in the price is another great thing. We had to wash the floors ourselves at the old office."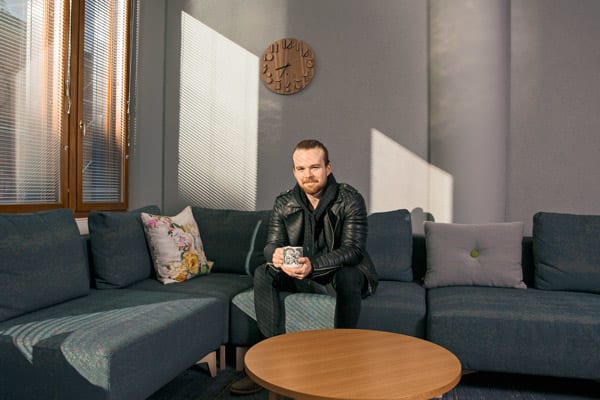 Namida, a game company originally from Oulu, has offices in Oulu, Tampere and at MOW in Helsinki. Being able to play on the PlayStation is one of the major pros of working at MOW.
Published 18.4.2017
Share