Logmore moved to Helsinki city centre: "An innovative company needs centrally located premises that encourage interaction"

Logmore moved to Helsinki city centre: "An innovative company needs centrally located premises that encourage interaction"
Logmore is the creator of an innovative logistics quality control system whose business is based on collective product development and accurate data analytics. The company wanted premises that bring people together and encourage ideation and interaction
Logmore has grown fast. Founded in 2017 in Jyväskylä, the company currently has offices in Frankfurt and San Francisco in addition to Finland.
"Our quality control system for demanding logistics needs combines IoT, data and cloud services. Our innovative solution reduces food, chemical and pharmaceutical waste in transport, which brings significant savings to our customers while promoting sustainable development," says Niko Polvinen, the CEO and one of the company's three co-founders.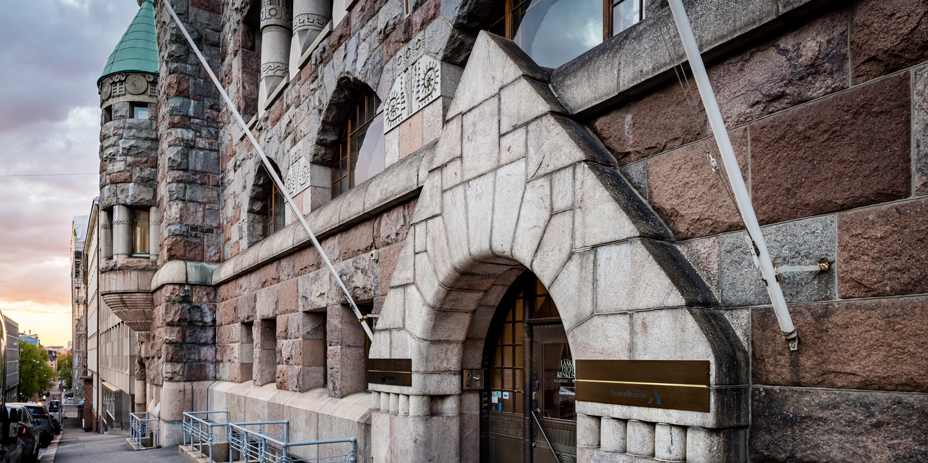 In search of flagship premises
According to Polvinen, easy scalability of the service and successful recruiting have been key factors in Logmore's growth. After the first few years, the number of employees began to grow, and the company required new premises.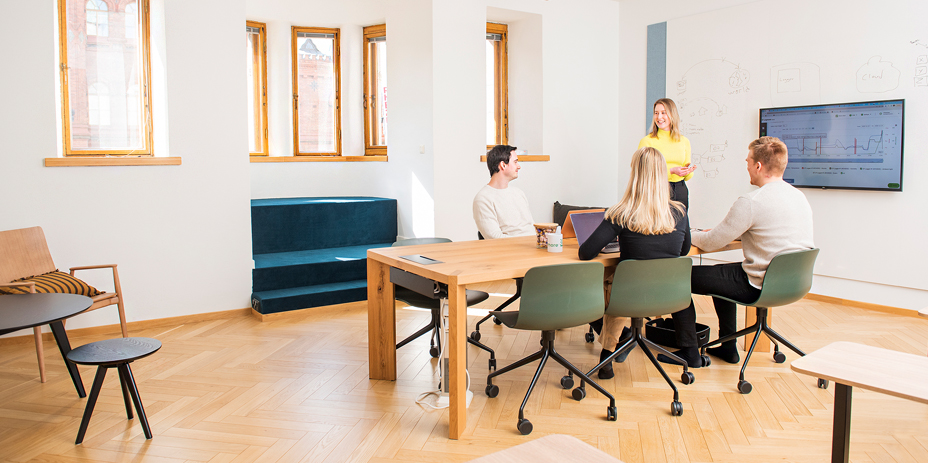 "Our previous office was small and impractical. We decided to look for premises that would support our business and corporate culture and reflect our position as pioneers in the industry. Our goal was to find flagship premises in the centre of Helsinki," says Polvinen.
A sense of prestige and community were important criteria for the new office.
A sense of prestige and community were important criteria for the new office. The premises had to support the company's growth and offer ideal spaces for interactive projects, meetings and events.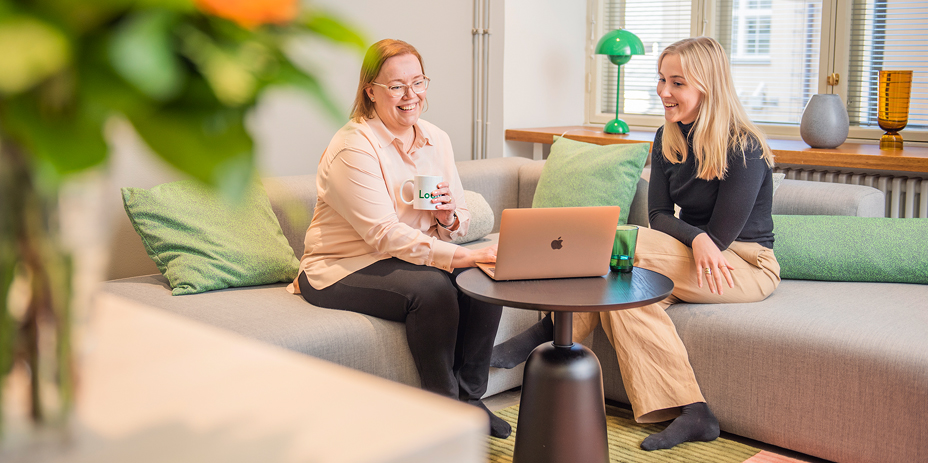 "Problem solving and ideation are much more efficient at the office than in a video conference call where only one person gets to speak at a time. In virtual meetings, there is also less room for fruitful off-topic discussions or spontaneous comments that can sometimes change the entire direction of a project," says Polvinen.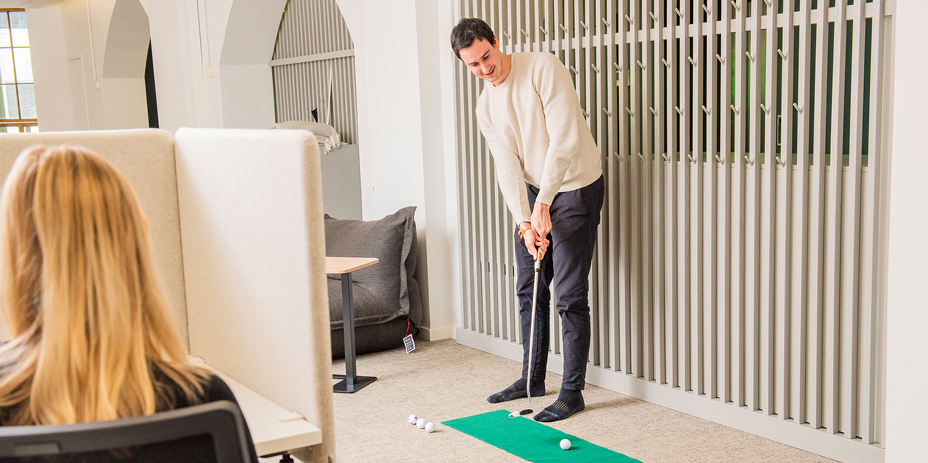 We also considered our employees' requests when looking for the new premises. We wanted to find an office with high-quality staff facilities and a comfortable break and games room.
An unforgettable impression
The company explored various properties and spaces in the centre of Helsinki. A visit to Sponda's National Romantic style stone building designed by Lars Sonck impressed the entire staff.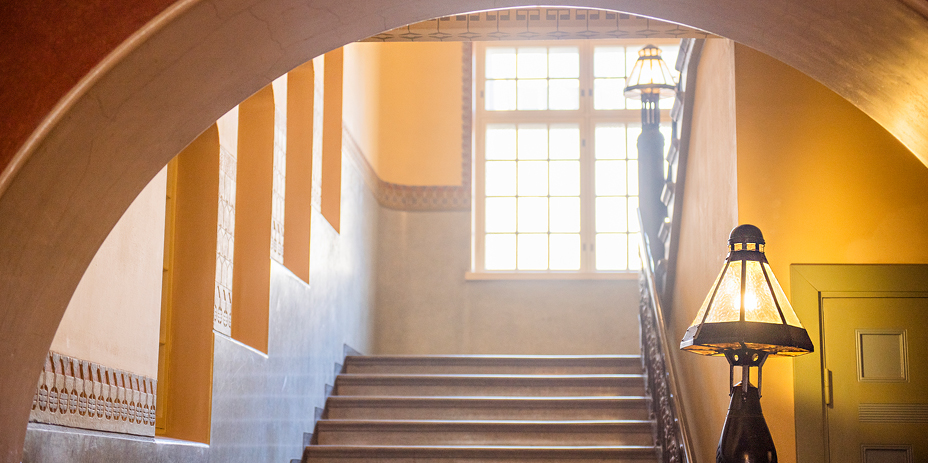 "The building's facade was magnificent. The palace-like architecture and historical glamour of the spaces created a prestigious feeling, and the building's history made it even more interesting. The central location was also exactly what we wanted," says Polvinen.
The final decision was based on the interior of the building. The single floor premises provide 493 square metres of space for both shared and quiet workspaces. The property also included facilities requested by bicycle commuters.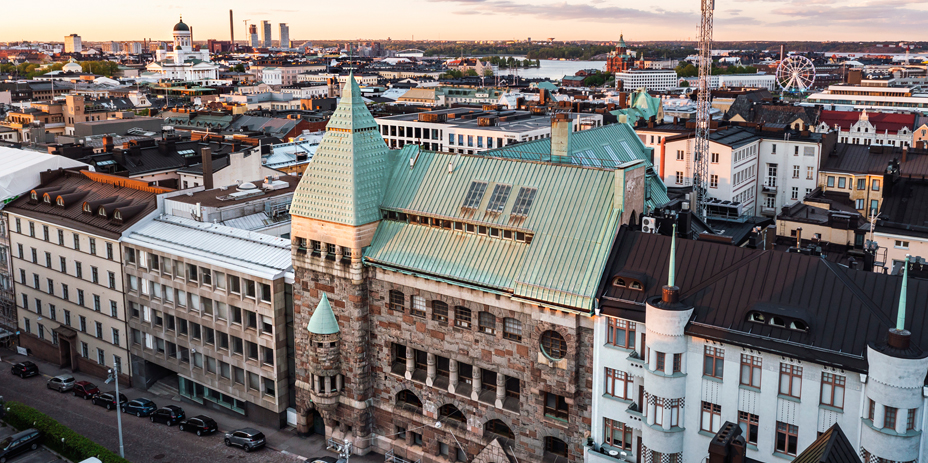 "Now, our office consists of an open-plan space, four meeting rooms, two quiet spaces, a room for virtual meetings and a games room. Although the building is a bit of a maze, it's easy to move from one room to another according to your job description or project. We especially like the lounge area next to the kitchen. It's great for getting together even with a large group".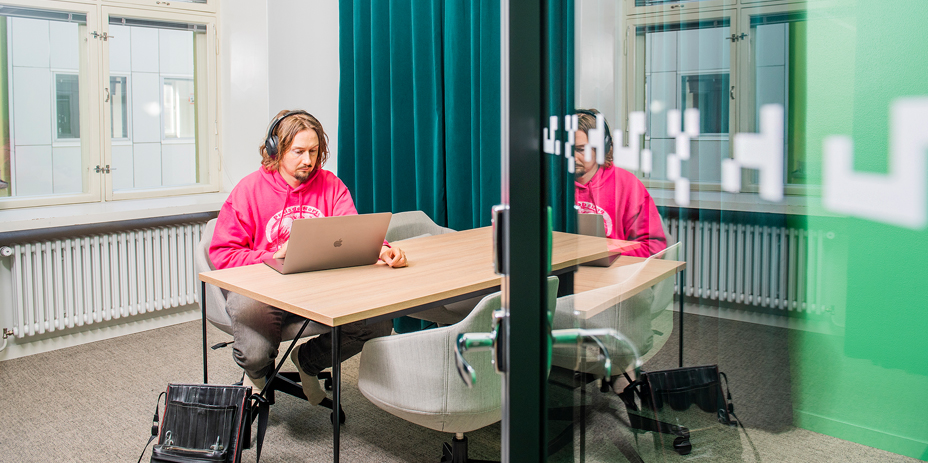 Sustainability is part of Logmore's DNA, which is why the company also appreciated the 100% green electricity and good recycling opportunities offered by the property.
A location that increases brand value
A location next to the best lunch and after-work places in Finland has brought a touch of celebration to the company's daily routines. The building is surrounded by Michelin-level restaurants, fascinating tourist attractions and high-quality boutiques. After lunch or work, it's easy to visit the Esplanadi park, Market Square or Kluuvi shopping centre.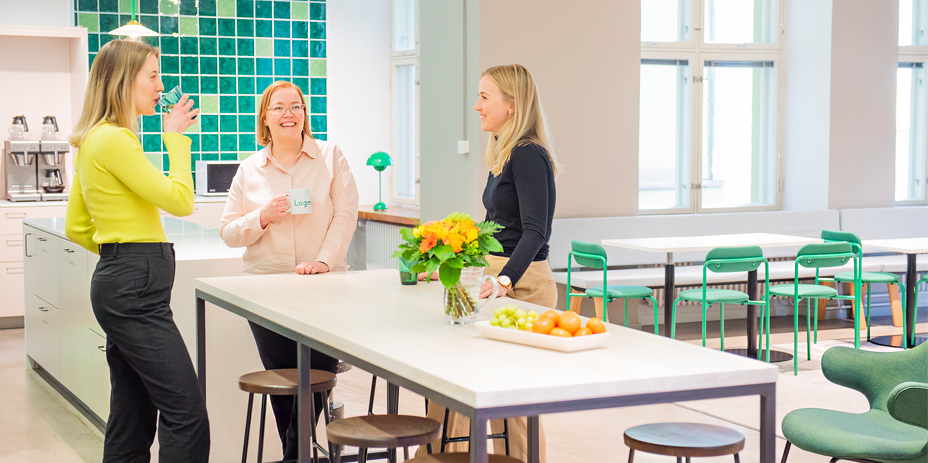 Public transport users and bicycle commuters appreciate that the office is easily accessible from all directions. From the customer's perspective, a prestigious environment adds to the company's credibility and creates an image of a company greater than itself.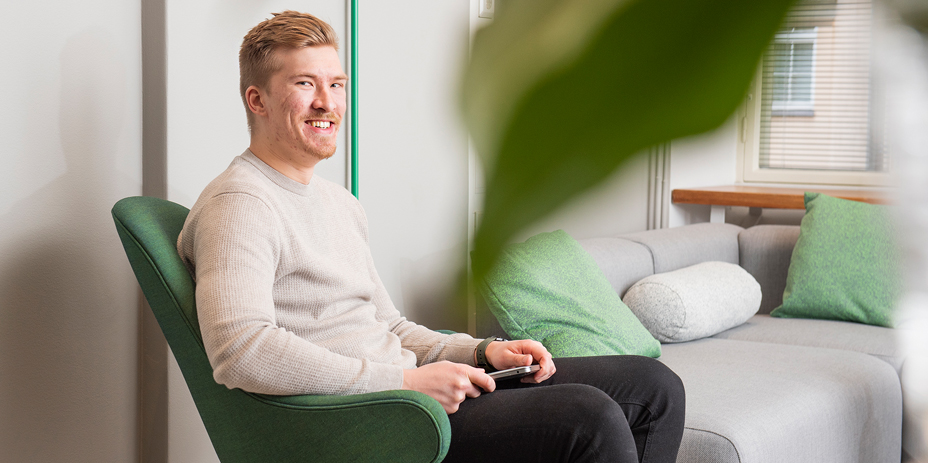 "Our customers are typically large international companies, so a central location and impressive premises are a significant part of our brand and credibility. The office premises also play a major role in the recruitment of new employees. After COVID-19, we are looking forward to giving tours in our office and its surroundings", Polvinen says with a smile.
Korkeavuorenkatu stone castle – read the fascinating story of the building >>
Share
Interested in our properties? Take a closer look at our business premises.