Inspirations and thrills are a growing trend in shopping centres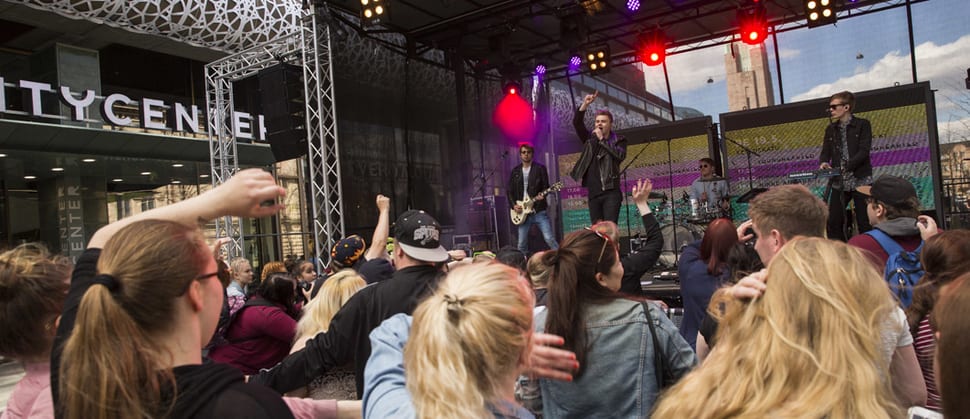 Inspirations and thrills are a growing trend in shopping centres
At Sponda's shopping centres, we want to have an offering that resonates with our customers, but events must also suit each shopping centre's concept and marketing strategy.
Social dancing, concerts, workout sessions and fashion shows. These are just a few examples of the variety of events held in Finnish shopping centres over the last few years. People are now expecting more than just a nice selection of shops and a handful of restaurants and cafés.
Increasingly, shopping centres are now competing for customers with diverse services and events. Important target groups for the activities on offer include families with kids and senior citizens, as revealed by the Kauppakeskukset 2017 yearbook published by the Finnish Council of Shopping Centres.
Tiina Fågel, Shopping Centre Manager at Sponda, is well aware of this trend.
"Around five years ago, customer experience, inspirations and thrills started to replace customer orientation, which had long been the buzzword of the retail trade business. This trend has expanded gradually to also cover shopping centres. Some centres see inspirations as an integral part of their operating model, and some even call themselves adventure malls", Fågel says.
The inspiration-seeking trend manifests itself in many ways in Sponda's shopping centres, Fågel says. However, it must always genuinely fit in the commercial concept and marketing strategy of each centre.
"In this respect, as in so many others, you can't just throw it on top of everything else and see if it works", Fågel explains.
It is also important to answer consumers' expectations and offer exciting things to see and do for all ages. For example, Forum shopping centre seeks to attract young people with top artists, while Citycenter added a touch of class to the street view by arranging a competition for the design pattern that covers the concrete "sausage" around the Makkaratalo building. Ratina shopping centre to be built in the heart of Tampere will differentiate itself by becoming a genuinely inspiration-oriented shopping centre.
"What this will mean in practice when Ratina opens in spring 2018 will remain a secret for now", Tiina Fågel says with a smile.
Meeting places and shared spaces
Often, you now hear shopping centres referred to as "living rooms" – spaces that invite people to eat, meet friends and have a good time.
"Urbanisation also means compact homes that are located right in the middle of cities, and this makes it natural for people to meet friends in easily accessible shopping centres that provide great meeting places for a variety of occasions", says Tiina Fågel explains.
This development has been particularly visible in Elo, the shopping centre owned by Sponda in Ylöjärvi.
"Elo speaks of itself as Elohuone (a portmanteau of the words Elo and olohuone, meaning living room), and our diverse local partners are delighted to participate actively in arranging all kinds of inclusive, inspiration-providing events. The Elo community welcomes this with open arms and enthusiastically shares information about the events on social media channels", Tiina Fågel says.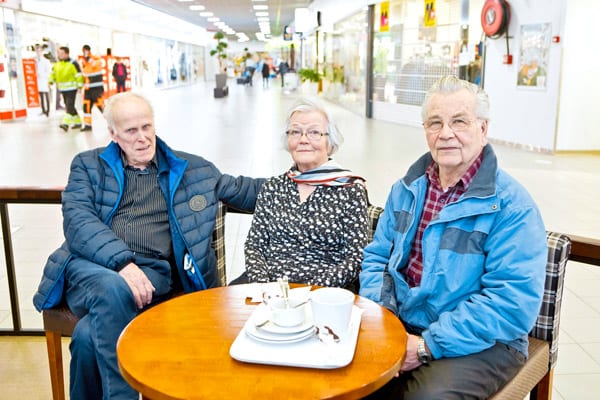 Particularly among senior citizens, Elo has become an important meeting place for monthly get-togethers. At the end of August, Elo had a social dance event called Elotanssit ("August Dance") that started with teaching sessions of different dances and ended with a real dance party accompanied by a dance band.
Inspiring events are here to stay
In addition to senior citizens, another important customer group who have been considered in Elo's events are young people: in early September, the shopping centre hosts TuBailut, where guests include five of the most followed YouTubers in Finland.
Similarly, Makkarafestarit, a festival held in and around Citycenter in May, featured lots of events for young people, including performances by today's hottest favourite artists and Meet & Greet sessions with vlogger celebrities. Thanks to its central location, Citycenter is a natural meeting spot for young people, so why not offer them some relevant events, too?
Sponda's Tiina Fågel says that inspiring events in shopping centres are likely to be here for good.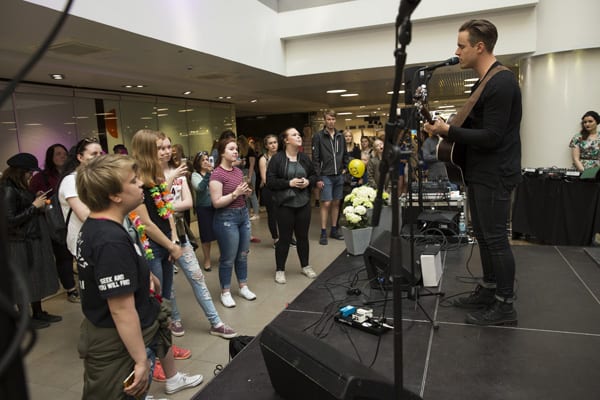 "We are constantly looking for fresh ideas and engaging experiences all over the world. Sometimes the best kicks are delivered by something that starts out very small, and even the most successful events can have very modest costs. Consumers appreciate honesty and affection also in events and marketing", concludes Tiina Fågel.
Published 30.8.2017
Share