Helsinki's "Pikku Roba" transformed into outdoor social space for whole community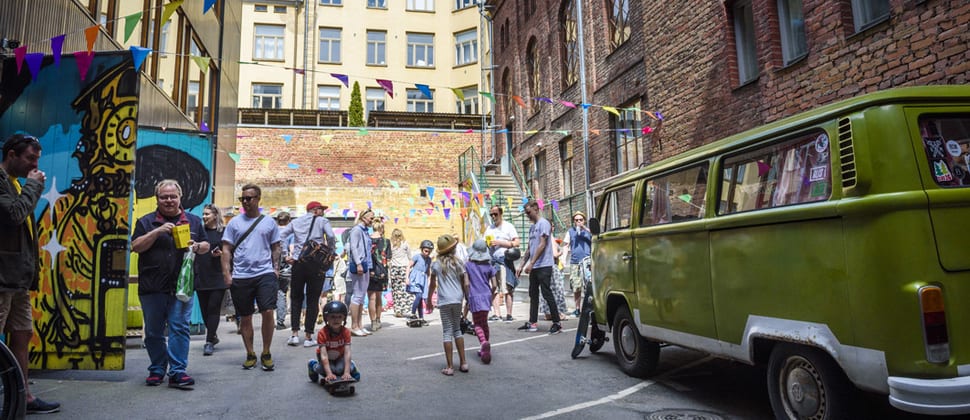 Helsinki's "Pikku Roba" transformed into outdoor social space for whole community
The MOW coworking hub is committed to fostering new forms of urban culture and generating new communal spaces. In early June, MOW joined forces with other Pieni Roobertinkatu traders to organise a street party.
Usually a quiet stretch of central Helsinki, on Sunday "Pikku Roba" as it's affectionately known by locals, turned into a bustling urban hub filled with kids, adults, chalk paint, glitter and music, with the delicious smell of BBQ wafting through the air. The day marked the first time that businesses and other organisations based on Iso Roobertikatu came together to organise the event, dubbed Isot bileet, or the Big Party.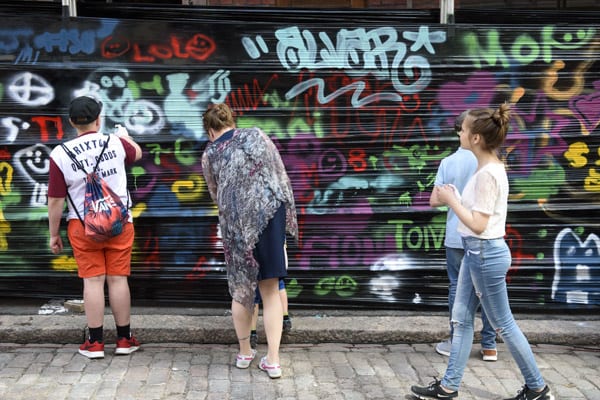 The street was closed to traffic, with the exception of the Korkeavuorikatu junction, and turned into a shared space for the local community. The event saw local restaurants serving food and featured a mobile stage parked at the Yrjönkatu end of the street with live performances by artists and DJs. According to estimates, some 3,000–4,000 people visited the event during the course of the day.
One of the organisers was Mothership of Work (MOW), Sponda's coworking space. MOW is committed to contributing to a lively and dynamic urban culture.
"By bringing together all the organisers, we wanted to establish a new form of collaboration that we hope will continue in years to come. Happily, all the local businesses and organisations were delighted to get involved. Pikku Roba has seen the arrival of many new businesses over the past year and there's a great sense of community and energy here," said Nina Ruotsalainen, MOW's Fleet Commander and Content and Marketing Manager.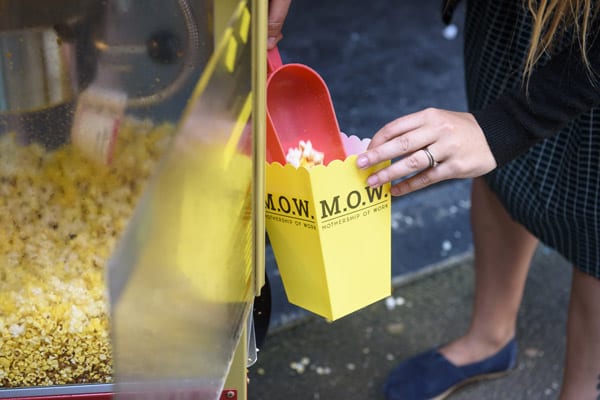 "At MOW, we have always been clear that our community is not limited to our own building, we want to be out there, engaging with our neighbours and the rest of the world," she points out.
On Sunday, MOW ran a public sauna, with a skate park, outdoor seating area and pavement chalks provided in the backyard. A pop corn trolley was even on hand to serve freshly popped corn in bright yellow MOW boxes. The programme attracted a diverse crowd and the sunny weather provided the perfect backdrop for enjoying some drinks and socialising, picking up some skateboarding skills, creating street art and proudly displaying the glitter tattoos on offer at the Gloria Cultural Arena.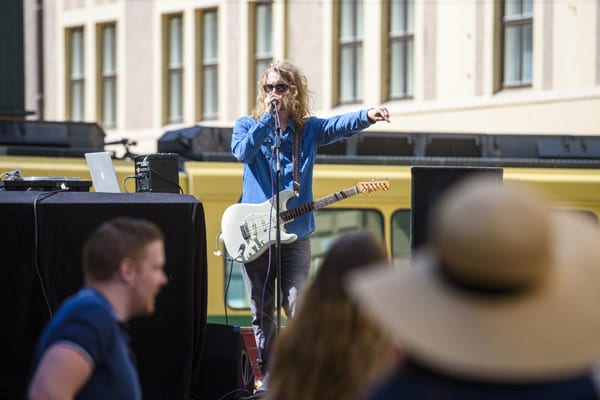 Making things happen
According to Nina Ruotsalainen, the street party organisers worked efficiently and the entire event came together very quickly.
"We were lucky to have a whole range of professionals involved, with everyone pulling out all the stops to make this day a big success," she commented.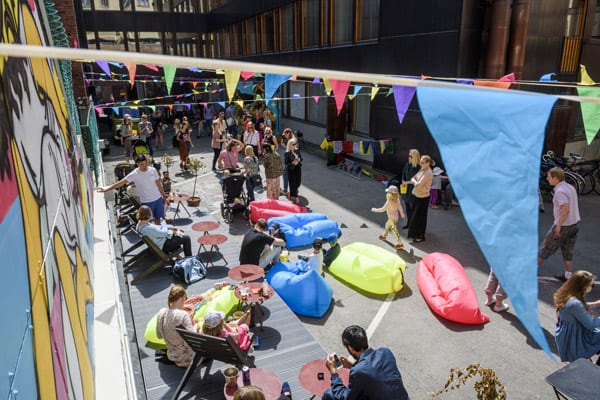 She says it is vital that organisations like MOW are actively involved in creating and shaping urban culture. MOW offers communal working spaces for a wide clientele so providing a space for Helsinki's wider urban community for socialising and good times is a natural extension of their brief.
"In today's world, there's simply no point in sticking to your own echo chamber or thinking that the things that you do have no wider implications. At MOW, we are a platform and we want to make things happen, to drive all sorts of activity from business to civic engagement, and we hope that everyone feel able to make use of what we have to offer in whatever manner best suits them. We are a relatively big yet agile business, which means that we have the resources and the capabilities to initiate new projects. This feels like a natural fit for us and we will be turning our attention to similar projects in the future," promises Ruotsalainen.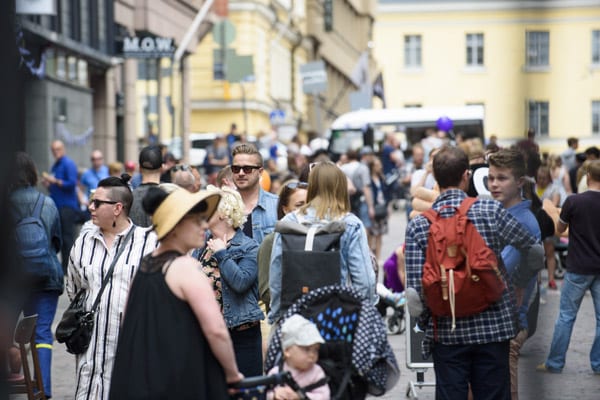 There are hopes that the hugely successful event will not be a one off. The MOW team are busy planning new street parties and other urban gatherings.
"We got off to a great start with the street party, and there are already plans for a community flea market, Restaurant Day-related activities and maybe even a Pikku Roba end-of-summer party. But first, we'll have to get the street party after party and debriefing out of the way though," said Ruotsalainen.
Published 27.6.2017
Share