Growing Helsinki is a competitive and attractive marketplace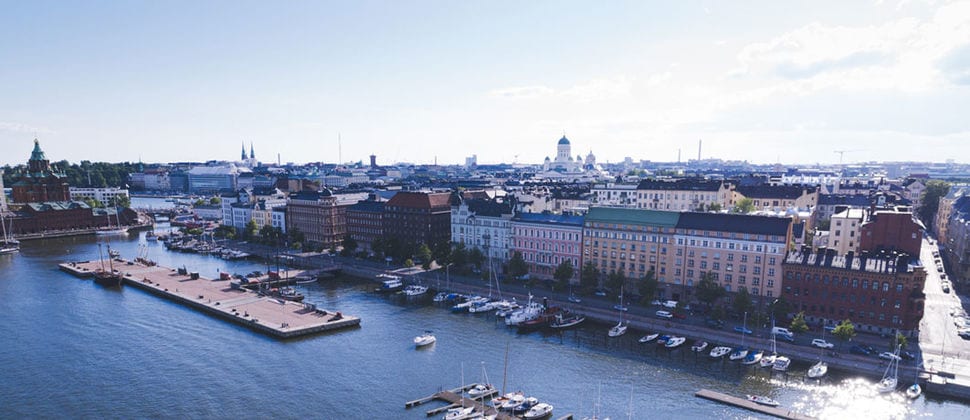 Growing Helsinki is a competitive and attractive marketplace
Strong population growth, purchasing power and competitiveness have made Helsinki one of the leading cities in the Nordics, attractive to both customers and businesses. The Finnish capital is one of the fastest growing urban hubs in Europe.
Helsinki is one of the fastest growing cities in Europe and one of the most attractive locations for foreign investment. It is also a growing and highly interesting consumer market with positive trends in economic development, population growth and purchasing power.
According to estimates by Statistics Finland, the population of Helsinki will increase to over 700,000 residents by 2030. Furthermore, economic growth has been more rapid in Helsinki than in the rest of Finland in recent years. Beautiful nature combined with a forward-looking and lively urban culture have also made Helsinki an important tourism destination. Hotels in Helsinki reached the four-million stay milestone in 2017, and tourism is growing faster than in any other Nordic capital.
International chains want a foothold in Helsinki
It is no wonder that international chains from cafeterias to cinemas and hotel concepts want to gain a foothold in Helsinki. The demand for premises is the highest in the city centre.
When the Nordic Espresso House chain expanded to Finland in 2015, it opened its first coffee shops in Helsinki, and one of these was in Forum shopping centre.
According to Anssi Thureson, CEO for Espresso House Finland, the chain chose Helsinki as its location because of the high purchasing power of consumers and the wide range of premises it offers.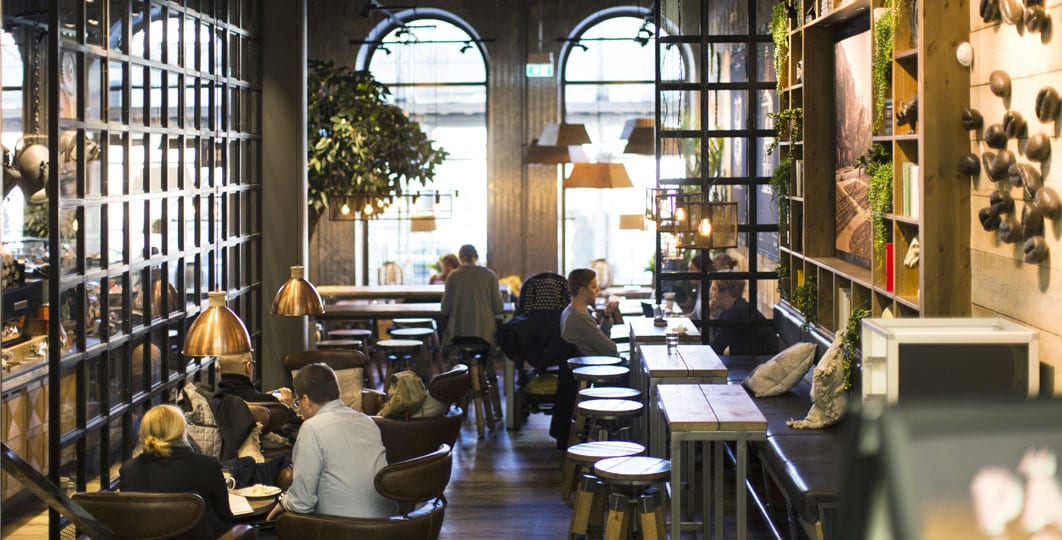 Helsinki has the most vital city centre in the Nordic countries
The company has selected its locations carefully, opening 18 new cafeterias in central places and busy transport hubs in Helsinki. Thureson thinks the Helsinki city centre is an exceptionally attractive location.
"Its development is remarkable. The focus is clearly shifting from Senate Square to Kamppi Centre," he says.
The city centre of Helsinki is a fascinating mix of historic and modern architecture. In 2017, Elävä Kaupunkikeskusta (Living City Centre) ry selected it as the most living capital city centre in the Nordic countries. Another sign of the attractiveness of the area is the growing popularity of Forum shopping centre, which has become the landmark of the city centre.
Forum – the best-known shopping centre in central Helsinki
According to a recent image survey, the spontaneous awareness of Forum shopping centre has grown by ten percentage points. The survey shows that Forum has become the best-known shopping centre in central Helsinki, particularly among young women, which is one of its key target groups.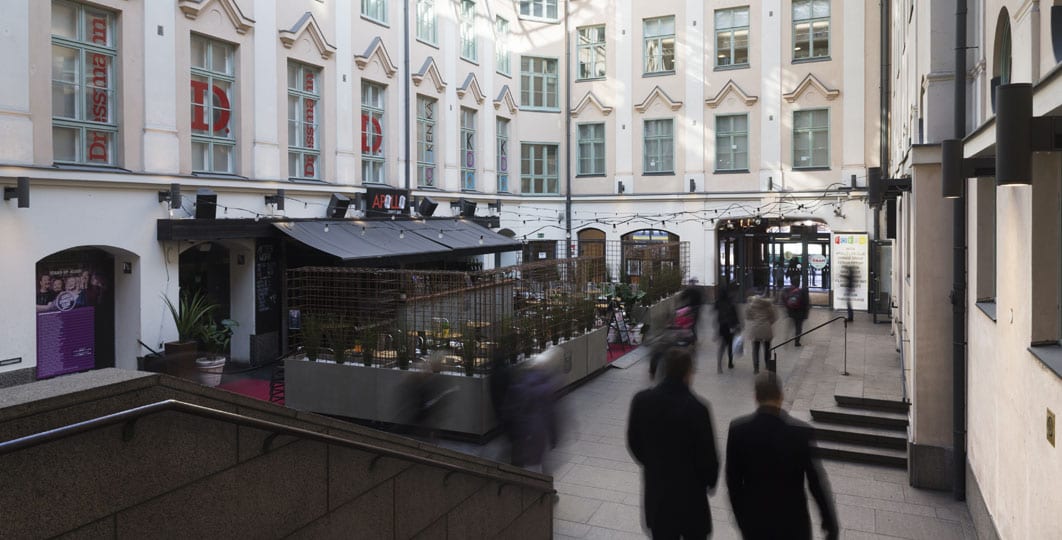 Last year, Forum was also selected as the best shopping centre in the Nordic countries by the Nordic Council of Shopping Centers (NCSC). Forum takes good care of its companies and employees, and that's what makes it the best in Finland.
Both the sales and customer flows of Forum are increasing. In 2017, its customer flow increased by two per cent, and the number of customers is approximately 15 million per year.
Forum has kept its position in the city centre, thanks to the excellent location and the renewal, which hasn't gone unnoticed by Forum's customers.
A diverse mix attracts a large customer base
According to the survey, Forum's most active customer group is young women, aged 15–35. Young women shop the most, use the cafeteria and restaurant services the most, and recommend services and listen to the recommendations of others.
Forum's renewal project in 2012–2015 opened up new retail space and attracted new companies to the shopping centre, such as electronic and hardware stores. Thanks to these new fields, Forum's customer base and target group are now more varied, Rosvall comments.
The percentage of young people and elderly people is growing among Forum's customers. Forum offers them comfortable places where to sit and relax. In particular, the number of restaurants and cafeterias have been increased, and the new venues have gained a strong foothold right away. Restaurant business at Forum has grown by eight per cent.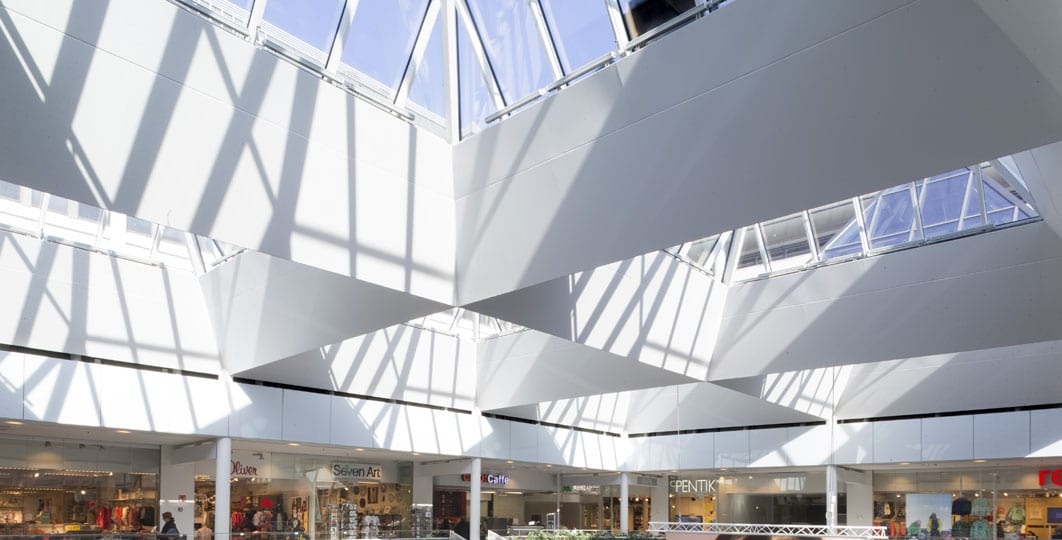 Shopping centres are busy in central Helsinki
In an international comparison, there is one area that poses severe challenges to Helsinki: the unfavourable climate with long periods of coldness and darkness. However, shopping centres are warm and comfortable year-round and in all weather.
"It will be interesting to see the outcome of large-scale projects—Redi, Mall of Tripla and the public transport system renewals like the West Metro," Thureson from Espresso House says.
However, the best customer flows in Helsinki can be found in the city centre. In the eyes of customers, shopping centres like Forum and Citycenter are distinctively urban, and their best qualities, as identified in the survey, are versatility and central locations.
When we're talking about capitals like Stockholm, Oslo or Helsinki, the city centre attracts both locals and tourists who visit capital cities for shopping and sightseeing. The city centre draws different consumer groups now and in the future.
The growing number of tourists is an important indicator and, this year, Forum has extenced opening hours in order to serve tourists even better. They continue to be one of Forum's key target groups. The number of Russian and Chinese tourists, in particular, has grown steadily.
Published 27.3.2018
Share