Getting the most out of meetings — MOW has the best meeting rooms in Helsinki!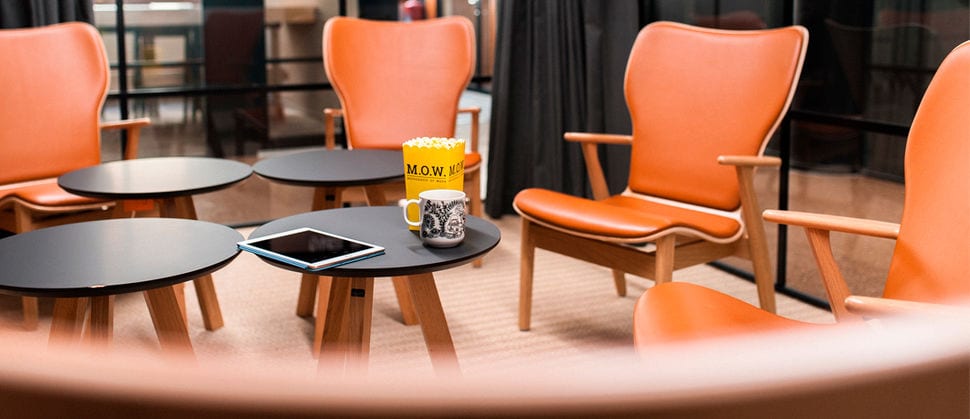 Getting the most out of meetings — MOW has the best meeting rooms in Helsinki!
The outsourcing of expert work has led to a sharp increase in the demand for external meeting rooms and facilities for project work. Many companies have become hooked on the versatile meeting rooms provided by the MOW coworking concept.
According to MOW's Business Unit Manager Miia Lasaroff, the trend has emerged over the past couple of years. Initially, the MOW meeting rooms were mainly used by the members of the coworking community, but a significant share of the enquiries now comes from non-members.
The duration of bookings has increased from hours and days to several months in some cases, and there is a continuous stream of new customers representing new industries.
Each of the MOW hub offers meeting rooms, customisable project and event spaces as well as inspiring meeting facilities.
"We have groups coming in for brainstorming meetings, workshops, team days, seminars and launch events. There are also customers who want to book our facilities for longer-term project work. Many of our customers also use the facilities for live streaming," Lasaroff says.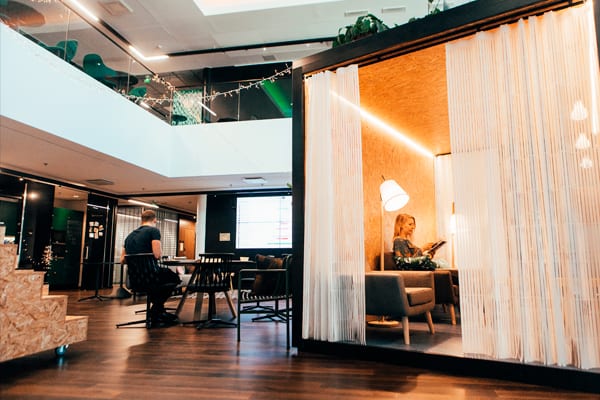 Lasaroff believes these changes are driven by expert work becoming more project-oriented as well as the trend of companies wanting to optimise the cost-efficiency of their own business premises.
The need for temporary facilities arises when they want to develop their operations or outsource a particular function.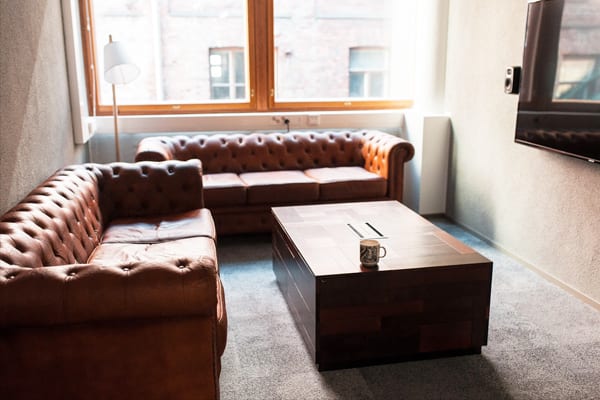 "We help companies choose facilities that generate as much added value as possible for their meeting or project. A meeting with eight participants can be organised in many different ways depending on its objective," Lasaroff explains.
Good service and a lively atmosphere are high on the wishlist
In Lasaroff's experience, companies are no longer content with simply renting meeting space from the nearest service provider. Today's organisations want premises that provide more than just four walls and a ceiling.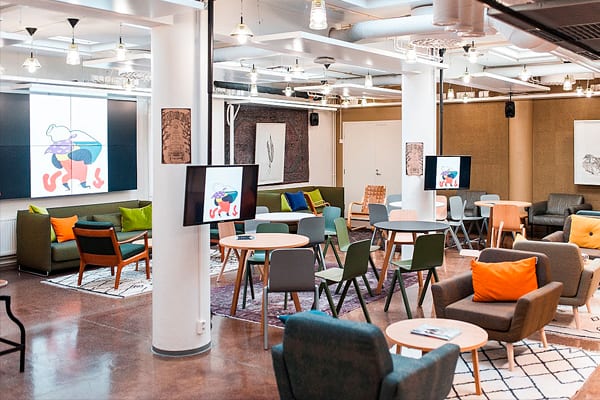 "The feedback we have received indicates that customers value inspiring facilities, a lively atmosphere and good service," Lasaroff points out.
Customers have also praised MOW for the versatility of its facilities, the service-oriented attitude of its personnel and effective IT support, which ensures that the technical side of things works as it should.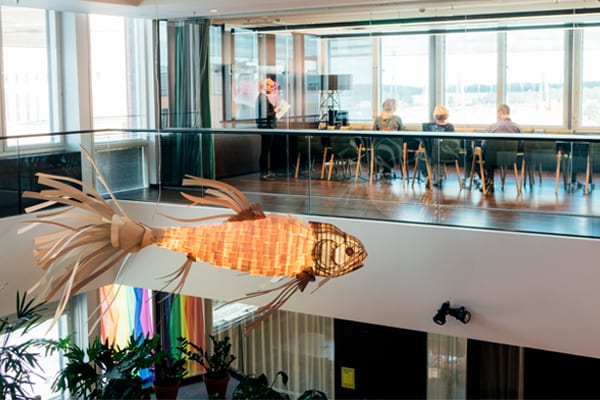 There is growing demand for project workspaces that are rented on a weekly or monthly basis.
One of MOW's big strengths is that the people in charge of the MOW hubs are actively involved in the day-to-day operations and always eager to find out what companies need. MOW people do their best to make companies' wishes come true.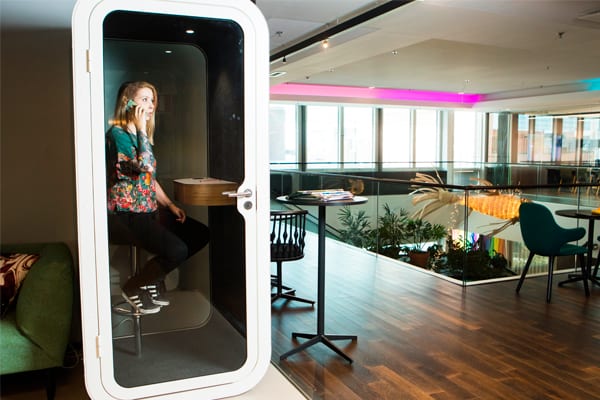 Printing services, IT support and access to acoustic phone booths are included in the price of meeting rooms and project work facilities.
Companies can also buy a day pass that provides access to MOW's open-plan workspaces and kitchen.
This gives their employees the option of using the premises to work remotely, enjoy high-quality coffee and other refreshments and perhaps find a spark of creativity by taking a break to play table football or one of the many board games available.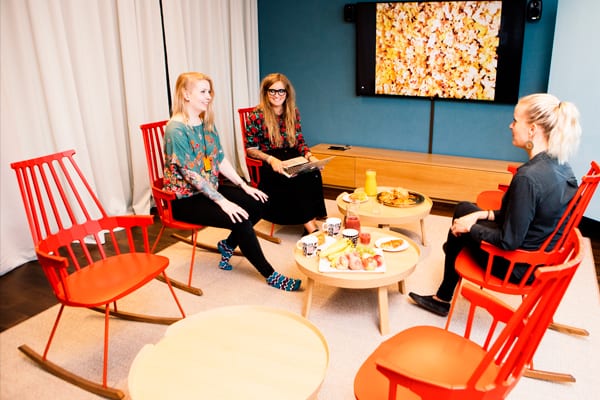 Meeting rooms are available to the public
The MOW meeting rooms and project work facilities are available to all organisations. MOW member companies receive a 50% discount on rental prices, while companies that are tenants of Sponda-owned properties get 25% off.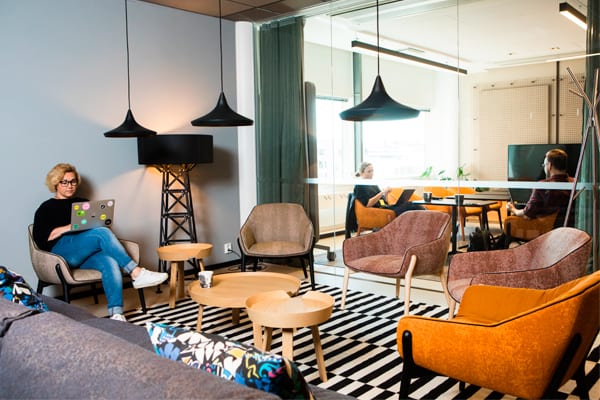 Lasaroff says the customer base that rents the meeting rooms is becoming more and more diverse. In addition to companies representing the creative industries, the customers now increasingly include IT, financial management and technology companies.
They range in size from solopreneurs to major international corporations. Non-profit organisations are also increasingly eager to hold meetings outside their regular offices.
Companies that are tenants of Sponda-owned properties get 25% off.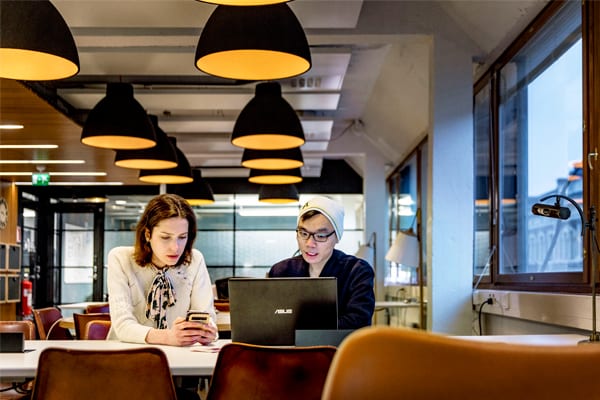 What our customers have in common is that they want to provide an inspiring, functional and easily accessible environment for the people who participate in their meetings and projects. The values that MOW represents are also held in high regard by the customers, as a genuinely responsible working environment helps boost the brand image of our client companies," Lasaroff concludes.
MOW's meeting rooms and rates:​
MOW Mothership, Pieni Roobertinkatu 9: 12 meeting and project rooms for 1–12 people and the MOW Arena event space for 50 people.
MOW Supernova, Ratina shopping centre, Tampere (opening in November 2018):5 meeting rooms for 6–22 people, project rooms possible and the Maximegalon event space for 100 people.
Each of the MOW hub offers traditional meeting rooms, customisable project and event spaces as well as informal and inspiring meeting and workshop facilities
Rates start from EUR 30 per hour, minimum booking 2 hours
Companies that are tenants at Sponda properties receive a 25% discount, while MOW member companies get 50% off
Companies that rent project space for several months receive the same rights as MOW members (24-hour access, etc.)
Catering for meetings can be ordered via MOW or arranged by the customer.
Do you want to get to know more about MOW's meeting rooms or make room reservations? Click here >>
Published 22.9.2018
Share