Forget Näsinneula – this is the landmark of Tampere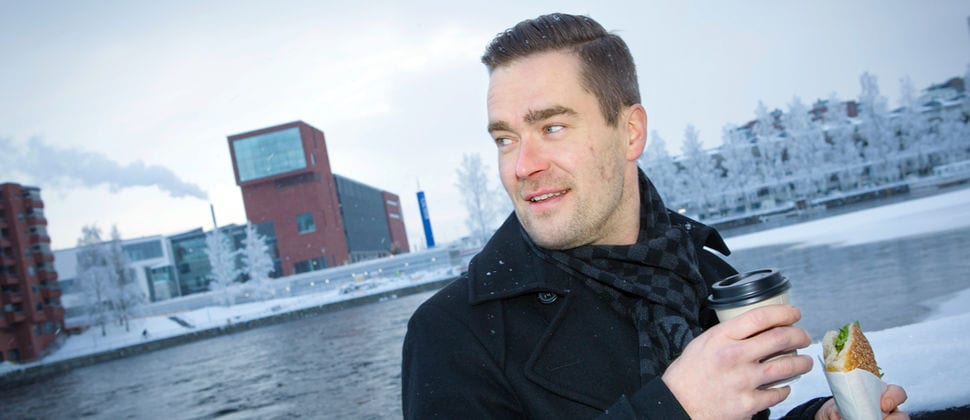 Forget Näsinneula – this is the landmark of Tampere
The population of Tampere grows by 4,000 residents every year, and the city needs new entrepreneurs. Restaurant Periscope meets this need. Its owner Arto Rastas thinks it could even become the new landmark of Tampere. However, not everything about the new restaurant in Ratina is revealed yet.
"Chefs are artisans: they are supposed to cook, not open cans," says Arto Rastas,a chef who is particularly famous for fine dining. Arto Rastas owns three restaurants, each with a different menu and spirit. He is also the owner of a deli shop and Helsinki Culinary Institute.
The City of Tampere receives 4,000 new residents every year, which means the competition for the best retail venues is intense. Rastas and his team were selected to run Ratina's new restaurant, which occupies two floors and a roof terrace in the new Periscope building. Periscope is the perfect place for enjoying the atmosphere and unique landscape of central Tampere.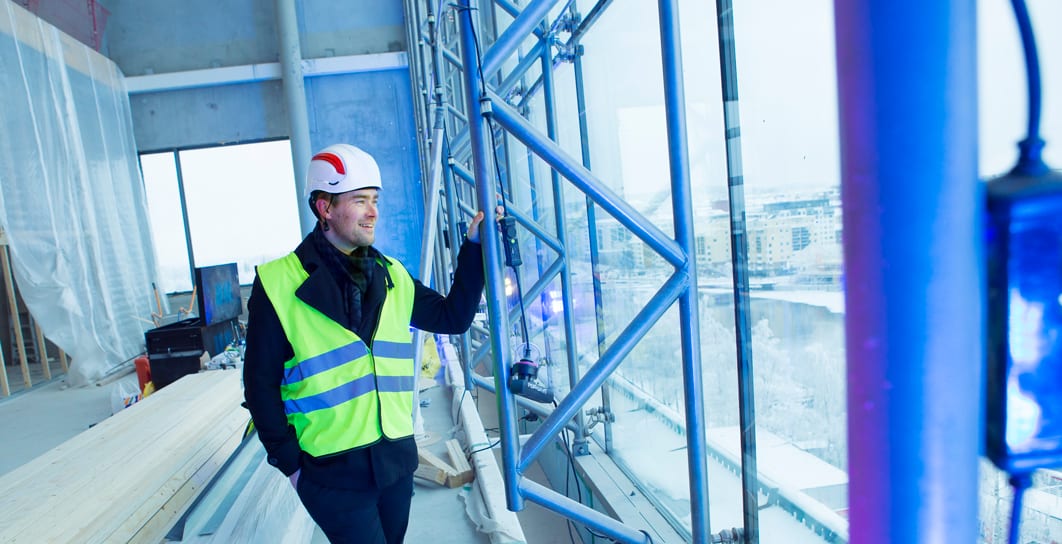 Restaurant Periscope is part of the Ratina shopping centre, which will open in April 2018. Mervi Ahola, Shopping Centre Manager from Sponda, says that they received a large number of applications for the space and selected Rastas and his restaurant concept because it was unique. The high interest towards the space reflects an upward trend: eating out and visiting cafes is becoming more and more popular. The growing restaurant scene also attracts customers from the neighbouring municipalities.
790 square metres and 360 degrees
A soft breeze blows in from lake Näsijärvi, and the rays of sunshine dance on the waves of the Tammerkoski rapids. The river and the red-brick buildings bring to mind the trendy dock city of Manchester and its hip restaurants. The heated food terrace of Ratina is cosy even in early spring, a perfect place for a refreshing drink.
Sounds fantastic, but this will soon be reality in Tampere. The vision will come to life when the new Restaurant Periscope opens its doors in Ratina shopping centre, welcoming you to enjoy its unique architecture, location and menu.
The new meeting place in Tampere is impressive: its periscope section is 45 metres tall, and it has 500 square metres of indoor space and a 290 square metre terrace. The entrance floor of the periscope section houses a restaurant with about a hundred seats. The second floor will have a casual lounge bar that seats 130 customers and a restaurant for 200 diners with a 360-degree view of the city. Part of the terrace is heated, welcoming customers to enjoy a glass or two over the beautiful Tammerkoski rapids and Pyhäjärvi lake from early spring until late autumn.
When Arto Rastas heard of the opportunity to lease the Ratina Periscope about one and a half years ago, he was immediately drawn to the idea.
"However, this is a huge retail space, so I had to balance between excitement and panic and estimate the costs carefully. When I saw the building during the construction phase, I was in awe. I stopped thinking and we signed  the agreement in October. I believe that Periscope will become the new landmark of Tampere, a restaurant people come to from afar."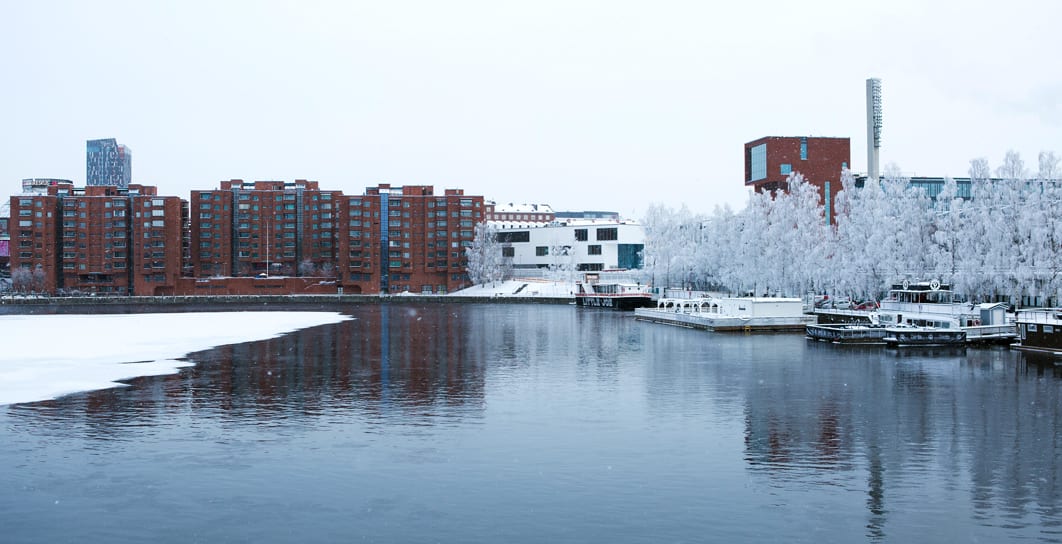 Mervi Ahola, Shopping Centre Manager of Ratina, has lived in Pirkanmaa since she was little, and she has seen how immensely the café and restaurant culture has developed in Tampere in recent decades.
"I am extremely happy with the cool restaurants we will have in Ratina! Tampere will have many new businesses and a rich selection of shops and services."
Growing Tampere attracts companies
The restaurants and cafés of Ratina will make the already diverse gastronomic scene of Tampere even richer and livelier. Other new restaurant that will open in Tampere include Moomin Kaffe, Salaattiasema, Hanko Sushi, Zici and Tratto. In addition to these chains, there will also be some independent new names, such as Periscope by Arto Rastas.
The extensive selection of cafés and restaurants in Ratina reflects a current trend: shopping centres are designed to be enjoyable meeting places. The population of Tampere is estimated to reach half a million by 2040, which means the new companies have excellent prospects.
Despite his background in fine dining, Rastas does not want the new restaurant to be too fancy: everyone should feel welcome at Periscope. "I want to make the finest view of Tampere, and casual atmosphere, good food and drinks available to everyone. The menu is still a secret, but it is family-friendly."
Every detail counts in Periscope
Ahola is happy about the variety of restaurants in Ratina: from fine dining to burgers, pizzas and Asian food, the shopping centre caters for all tastes and is ready to serve eight million customers a year. One of the current megatrends is also strongly present in Ratina: healthy food. The customers are already asking for healthier, lighter food, and Ahola promises that there will be healthy options available.
Some of the restaurants are located in the shopping centre's restaurant world in Valo-Ratina: "There are also cafés and restaurants scattered across the shopping centre, which makes the large, multi-storey shopping centre more customer-friendly."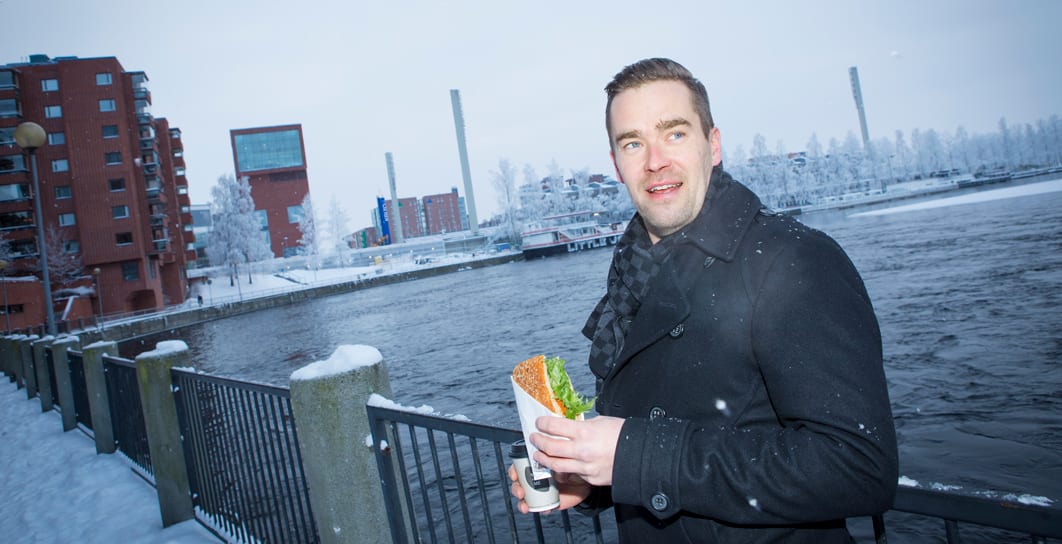 "Although I have a lot of experience in the world of restaurants, Periscope makes me a little nervous. After all, this is the biggest thing I have done so far in my career. Everything is more or less ready by now, but I am still quite busy. We received our tableware today."
Tableware is a small detail, but every detail is important for Rastas. Designing a new restaurant starts with Rastas' vision, which is turned into a concept that includes everything from the big picture to the smallest detail.
"I love seeing my vision and business idea come to life. This is a huge project that involves a large number of partners. We put a lot of thought into creating the right atmosphere with elements such as colours and tableware. The service concept is also well thought-out. How we encounter the customer is immensely important," Rastas says.
Published 12.2.2018
Share