Aava and Pikkujätti moves to Ratina Corner – comfortable facilities as part of the customer experience

Aava and Pikkujätti moves to Ratina Corner – comfortable facilities as part of the customer experience
Aava Medical Centre decided to expand its operations in Tampere and needed new larger facilities, which could also house the Pikkujätti Medical Centre. New premises suitable for the needs were found in Shopping Centre Ratina, which is owned by Sponda, in the heart of Tampere city.
Aava has a long tradition of operating a medical centre: the Finnish family-owned company has been promoting health and well-being for more than 50 years. The same group also includes the children's and young people's Pikkujätti medical centre. In November 2020, Aava and Pikkujätti gained access to unique and modern premises in the Ratina shopping centre in Tampere. Aava now has about 800 square metres of space in Ratina's functional wing, where it offers both occupational health care and specialist medical services. About 400 square metres have been reserved for Pikkujätti.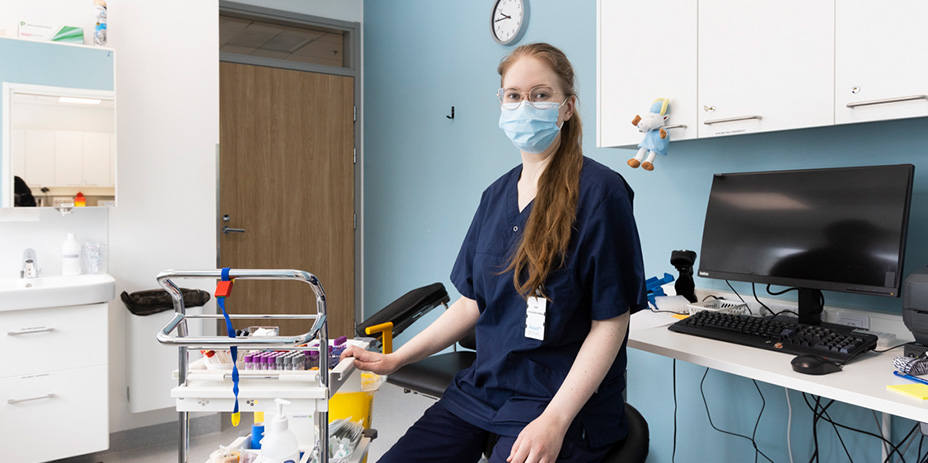 "Ratina is a great place to do business with good transport connections – the tram also stops right in front of our premises. Ratina Corner is a traditional place for the people of Tampere where we're comfortable to be. When you mention the location, everyone knows what we're talking about," says Leena Pohtamo, Head of Unit at Ratina's Aava and Pikkujätti.
The specific features and needs of a medical centre property were taken into consideration during the extensive renovations, for instance, working ventilation and handling of hazardous waste.
The Aava Medical Centre and Pikkujätti further complement Ratina's wide range of services. The shopping centre and its 140 shops offer the most comprehensive services in the centre of Tampere, from groceries to fashion, well-being and leisure, and restaurant services. The shopping centre is an important meeting place for Tampere residents, which is easy to reach by both public transport and car.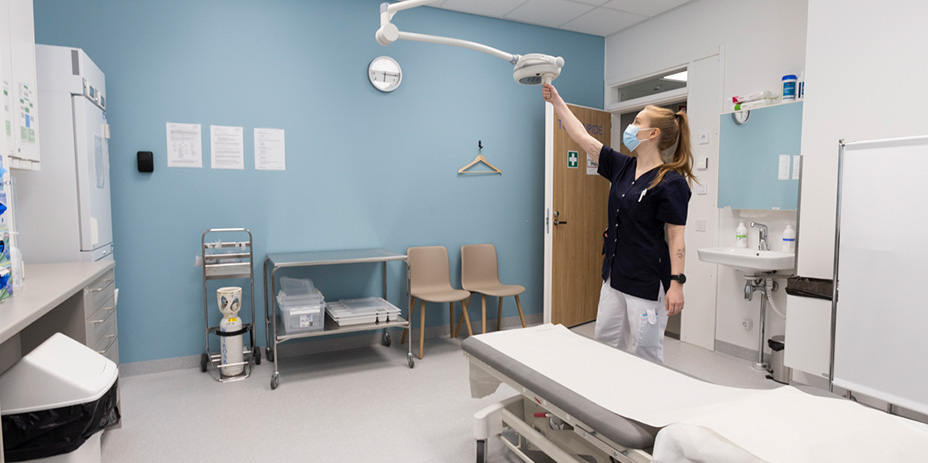 Functional facilities on two floors
The facilities of Aava and Pikkujätti are on two floors in Ratina. There is a common check-in area on the spacious entrance floor, which is also easy to reach with prams – even with a lift directly from the car park. There are also reception rooms for paediatricians and nurses, an X-ray and a laboratory, and two Aava reception rooms downstairs. Specialist medical services and occupational health care are on the second floor.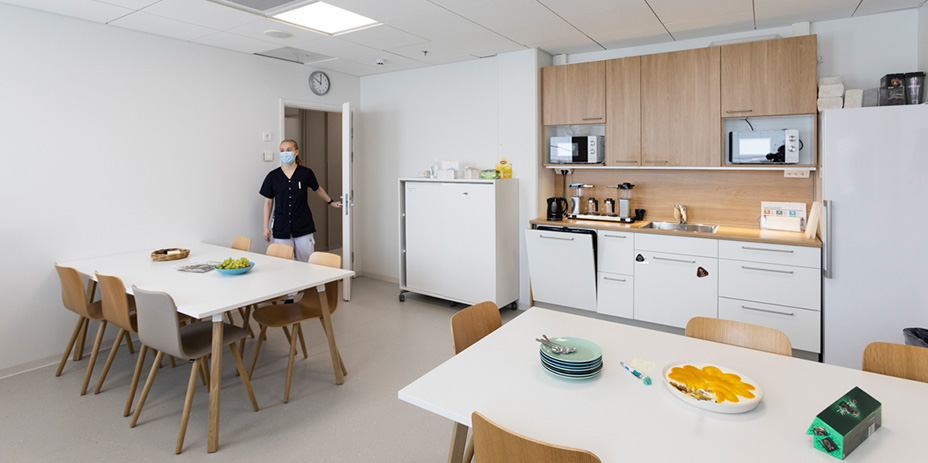 The premises of the medical centre have a warm and calm atmosphere. The premises were completely renovated for the use of Aava and Pikkujätti.
"The major renovation took the special features and needs of the medical centre facilities into account, such as efficient ventilation and the handling of hazardous waste. Of course, ventilation should work well in all facilities, but especially in the laboratory and sampling facilities. The Radiation and Nuclear Safety Authority monitors the quality of X-ray operations, which also places special demands on the premises. In addition, the reception rooms must have enough space for the necessary equipment," Pohtamo says.
To ensure good wellbeing at work it's important that the rooms are cosy and practical, and that they are good spaces to work at.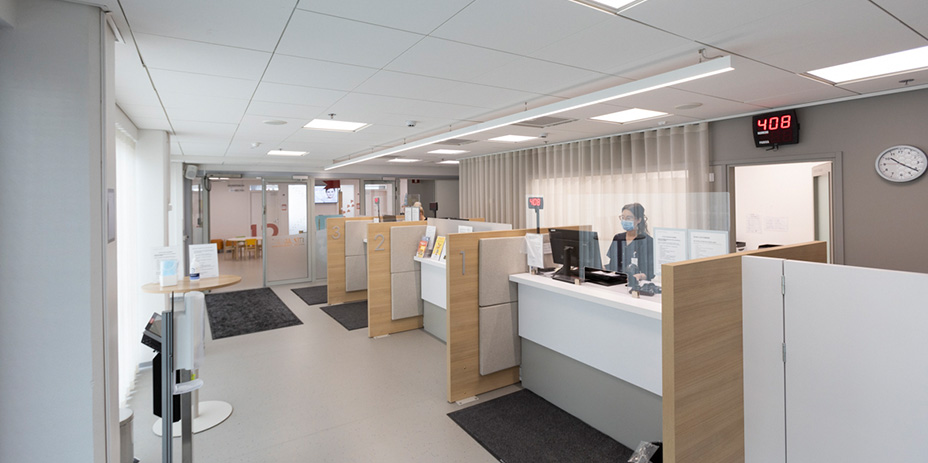 According to Pohtamo, the co-operation with Sponda has gone very well both during and since the construction phase. "We get answers quickly and if something can't be answered right away, the issue will be investigated. Everyday matters are handled through the shopping centre's property manager, but we're in touch with Sponda for larger matters, such as contracts."
A positive first impression supports the customer experience
The facilities of the medical centre are of great importance for the customer's first impression. This is an important part of the customer experience. The first impression is cosy and calming at Ratina.
"Both Aava and Pikkujätti have their own well-defined visual look that the spaces follow. Aava is characterised by spherical patterns and a colour scheme that exudes the earthiness and harmony of our brand. We also want to hint at the open horizon and the calming feeling associated with it. As you pass Pikkujätti, your attention will be drawn to dog characters by Mauri Kunnas. The beautiful spaces and illustrations for children immediately evoke a warm and comfortable feeling", Pohtamo says.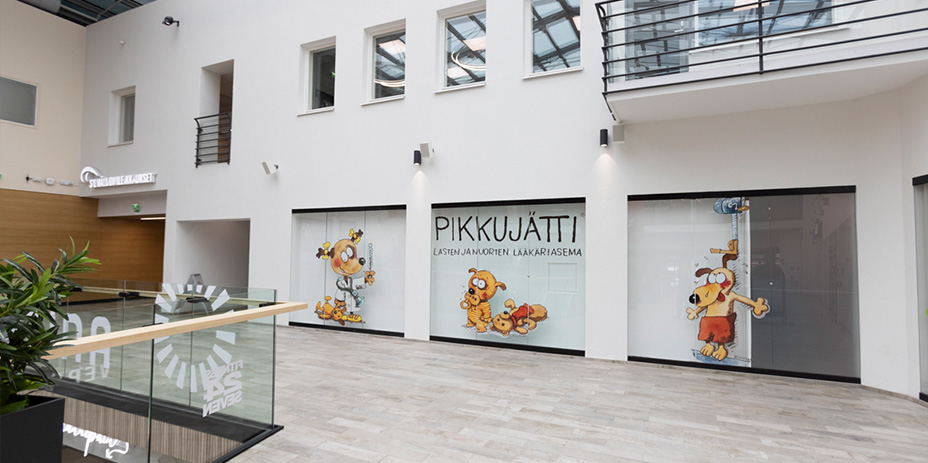 The customer experience and the comfort of the premises are very important to Aava and Pikkujätti. According to the action plan, the company's goal is to be a customer-friendly medical centre and a desirable workplace that will grow profitably. The customer path at Ratina's unit will also be walked through with the staff from start to finish and we will ensure that it serves customers, recipients and staff alike.
Ratina is an excellent business location near public transportation. The tram even stops just outside of our business. Ratinan Kulma is a traditional place for the people of Tampere, and we feel comfortable there.
The staff feels comfortable in the new premises
The Aava and Pikkujätti facilities in Ratina currently employ a total of just over 70 people, of whom there are about 45 doctors. The staff has also been satisfied with the facilities.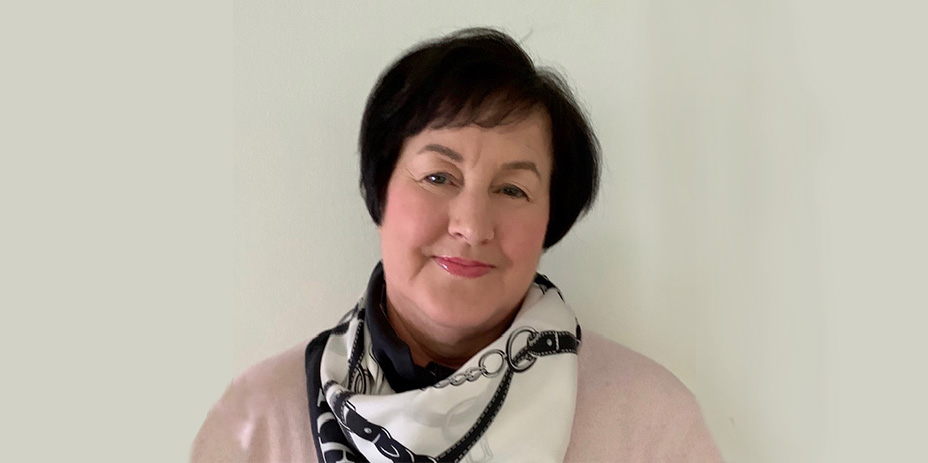 "It's important for well-being at work that the facilities are comfortable and functional, and it is good to work in them", Pohtamo points out.
Aava and Pikkujätti have worked hard to make the new unit known. This has paid off: customer numbers are growing week by week and month by month. The company's goal is to continue to grow – for example, a new joint operations unit for Aava and Pikkujätti is being considered. Ratina's versatile business premises offer opportunities for growth.
"We highlight our needs and Sponda is figuring out how to meet them. It's great that there will be more customers and staff, although this means we may need more space," says Pohtamo.
Share
Interested in our properties? Take a closer look at our business premises.