A shopping centre event supports brand building and strong customer relationships

A shopping centre event supports brand building and strong customer relationships
Events at shopping centres keep getting bigger and bigger. High-quality events enrich urban culture and boost shopping centre sales. What are the keys to putting together a successful event?
According to Heidi Pitkämäki, Marketing Manager at the Ratina shopping centre, the signifcance of shopping centre events has grown substantially in recent years.
"Shopping centres are increasingly becoming venues for experiences, where people come to spend time and enjoy themselves. Free events attract customers and provide a boost to the shopping centre's tenants' sales," Pitkämäki says.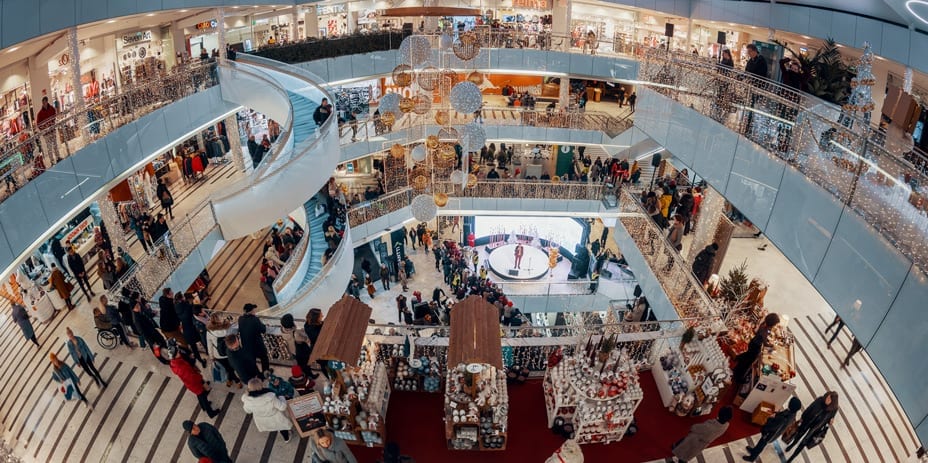 Social media has boosted the appeal of events.
A Shopping centre provides an ideal setting for attractive events with warm, dry and clean premises. There are also restrooms, restaurants and cafés nearby.
Putting the spotlight on brands and products
The main reason for organising shopping centre events is to help the shops thrive and strengthen the brand. A carefully planned event that appeals to a certain target group can significantly boost a shopping centre's sales.
The use of social media has also increased the appeal of events. Performers announce their shopping centre visits on social media, which brings in their fans.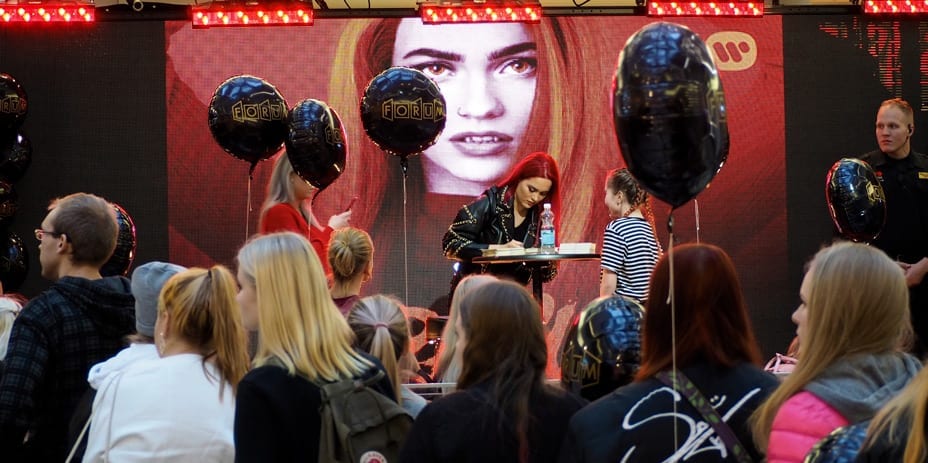 A carefully planned event can significantly boost a shopping centre's sales.
Finding a suitable space is also important for the success of an event. You need to have a seamless fit between the environment and the nature of the event.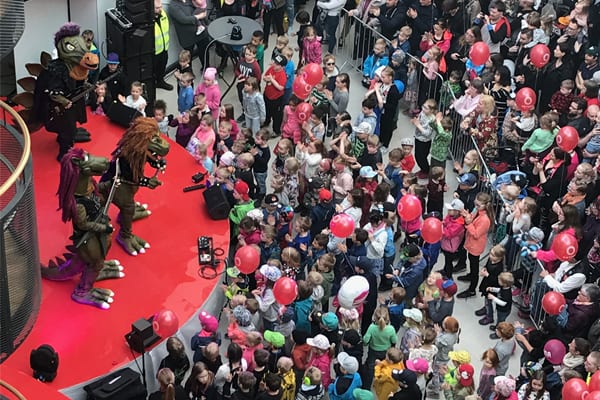 At Forum an exhibition was built for Antti Tuisku in connection with the release event for his Anatude album. For Jenni Vartiainen, it was organised a 'silent disco' in a vacant retail space at Forum to mark the release of her Monologi album.
Free events are open to everyone
One of the goals of shopping centre events is to support the creation of long-term customer relationships. Events always have value in terms of urban culture and society.
Free admission means that everyone has equal access to enjoying entertainment and memorable experiences. Offering a diverse range of events also increases the vitality and appeal of the area.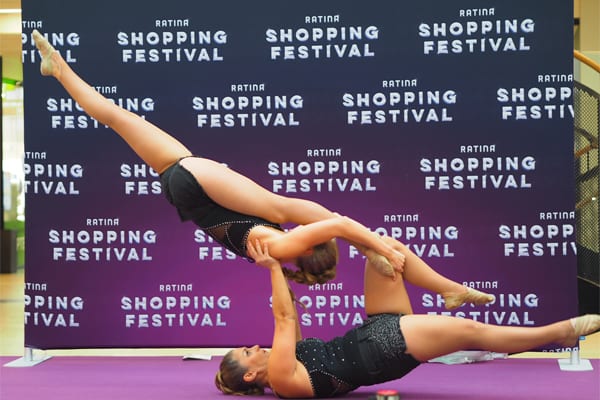 As an example of this, Pitkämäki mentions the YouTuber event organised at the Elo shopping centre in Ylöjärvi.
A shopping centre can create urban culture that is bigger than its size.
"The Elon Tubailut event brings young people from different parts of the Pirkanmaa region to the shopping centre. The most recent event drew in a capacity crowd of young people from Ylöjärvi and the neighbouring towns to see the popular YouTubers Herbalisti, ZoneVD, Sita Salminen, Mikirotta and Jasminsofi. This is a good example of how even a smaller shopping centre can create urban culture that is bigger than its size," Pitkämäki says.
Co-operative events are becoming increasingly common

Frequent events held at the Ratina shopping centre in Tampere have increased public awareness of Ratina, which opened last April, and boosted its visitor numbers.
The majority of the events, such as Ratinan Vappu, Ratina Fashion Day and Ratina Shopping Festival, were put together by the shopping centre itself.
However, many events have also been created through co-operation with businesses and non-profit organisations, with the shopping centre providing its facilities for use by its stakeholders.
"Sporting events, concerts and festivals at the neighbouring Ratina Stadium are often reflected in what goes on inside the shopping centre as well. Partnerships and a strong community spirit are important elements of event production these days; for example, the opening ceremony of the World Junior Championships in athletics was held at Ratina's Olympia Square and organised by the City of Tampere and the Tampereen Pyrintö sports club," Pitkämäki explains.
Many leading artists have started their careers at the shopping centre, and it is therefore a pleasure to cooperate later.
Also Forum's events are based on broad-based co-operation. Good relationships with the City of Helsinki, record labels, artists and their background organisations make it much easier to organise events.
Quality convinces customers

To organise an event, a shopping centre must make investments. Designing and building the event space, acquiring AV equipment and producing the event content are all activities that require time and money, but you can't compromise on quality. To do so would be to underestimate the customers.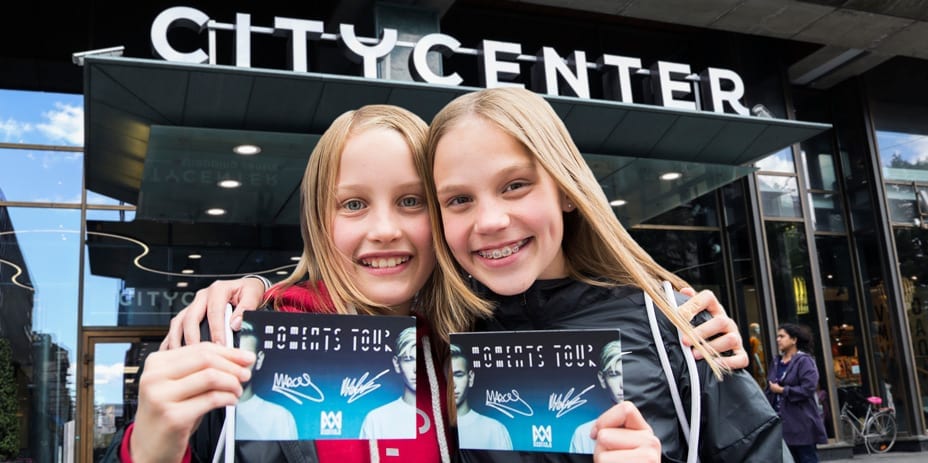 Forum has a high-quality stage that is visible from three floors of the shopping centre. With large screens and correctly positioned loudspeakers, it is ensured that everyone can see and hear what goes on. The highest attendance Forum had for an event was a couple of years ago when Cheek came for a visit. More than 3,000 people showed up then.
The keys to organising a successful shopping centre event
Consider whether the event is suitable for a shopping centre. Do the available premises suit the event? Is the event appealing to the shopping centre's customer base?
Look for opportunities to highlight the shops' products and brands.
Draw up an accurate and realistic budget.
Choose marketing channels according to the target group.
Determine the required scale of security, maintenance and cleaning services.
Earmark funds for event production and develop a clear operating model for the practical arrangements. This allows you to act quickly when a great idea for an event comes up.
Establish strong relationships with event content producers and artists.
Share
Interested in our properties? Take a closer look at our business premises.