Helsinki hatches successful start-ups for the Chinese market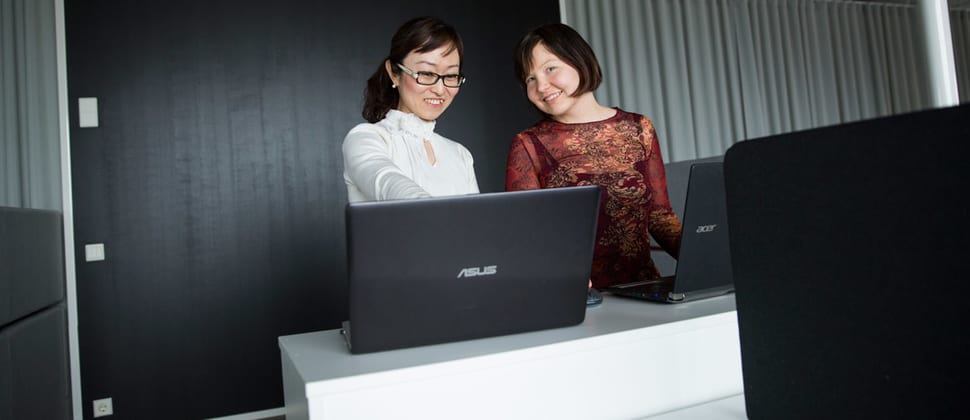 Helsinki hatches successful start-ups for the Chinese market
Chinese company Techcode aims to become an international chain of business incubators. Building trust is a key challenge in each new country, and business premises play a major role in it.
"Having our premises at an innovation centre is vital for our operations," says Holo Zheng, General Director at TechCode Finland.
Helsinki opened yet another door to China at the turn of the year, when the Chinese incubator Techcode launched its operations in Ruoholahti. Techcode looks for promising start-ups worldwide with potential to succeed in China.
The company wants to become an international chain of incubators, and it already has offices in China, Germany, South Korea and Silicon Valley. Holo Zheng, who manages the offices in Finland and Tel Aviv, says the company found the Finnish mix of technology, open government and top-notch education appealing.
"We mainly work with early-stage companies, but we also help larger firms who want to expand to China," Zheng says.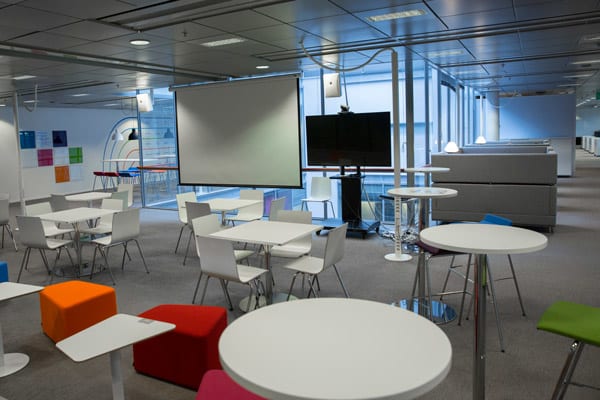 At the core of innovations
A new country, new corporate culture and new environment always pose challenges. Building trust is the key thing when attracting new companies and partners to join us, Xheng says. And premises play a crucial role in building that trust.
"We saw this office as an investment. We invested our trust in this city. The location we chose reflects our understanding of the local operating environment; we know where the companies in this field are. The office itself is open and represents equality. No-one has a private office, we all work in the same space with the start-ups," Zheng says.
In terms of location, the Porkkalankatu property from Sponda could not be better. Enterprises such as Tekes – the Finnish Funding Agency for Innovation, Finpro, Supercell and Helsinki Business Hub are located in the same area.
"Having our premises at an innovation centre is vital for our operations. Although Ruoholahti is not the primary business complex in Helsinki, it has many famous mentors and law firms, which makes it appealing to start-ups," Zheng says.
Open-plan office and event centre
In addition to the location, Techcode's choice of office was based on the space itself and its adaptability. Techcode currently shares the office with two Finnish start-ups, and a third tenant will soon join them.
"We could accommodate a total of 15–20 start-ups, depending on their size," Zheng says.
Techcode offers start-ups not only working space, but also a busy event venue with seminars, lectures, meetings with investors, visits by Chinese contact persons and a range of other events. Thus, they needed an office that would have both silent workstations, meeting rooms and a space for large audiences, such as an auditorium.
"Sponda helped us immensely with the renovation! They helped us find the subcontractors and contractors and had many great ideas on how to use the space," Zheng says.
"Sponda was also attentive to cultural differences. In Finland, people don't normally work late, and I'm always the last to leave when I head home around nine. Luckily, the opening hours are flexible."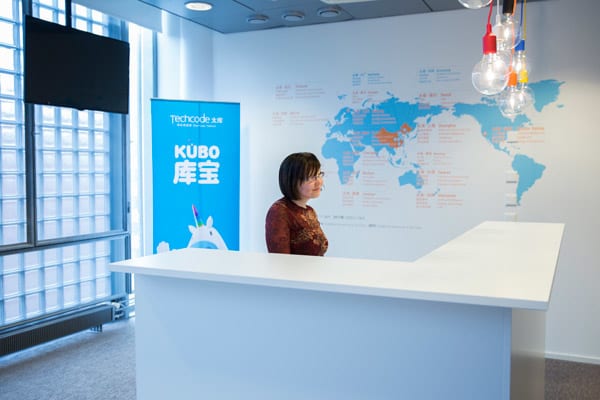 From Roihupelto to the Chinese market
Chinese companies have been springing up all around Helsinki in recent years. The flags of Finland, China and Aavi Technologies, a provider of air purification equipment, wave in the yard of a former Metso plant in Roihupelto.
The Helsinki-based Aavi was purchased by its current Chinese owners in 2013. When the company's overseas export figures started to go up, they needed larger premises to fit their growing production volumes. Instead of moving their production from Konala to China, the company moved to larger premises in Helsinki.
"Thanks to our Chinese owners, we often have prestigious guests from China, which means that our premises need to be well-located and representable," says Kirsi-Marja Kuusisto, Vice Managing Director at Aavi.
The 4,500-square metre rental premises by Sponda fit Aava's production facilities, offices, and a new showroom. Kuusisto is also happy with the way the building looks.
"The building is visually a good match for Aavi. The windows are blue, just like our logo," she says, smiling.
Published 18.4.2017
Share