Deloitte's value-driven approach to business – a focus on sustainable premises

Deloitte's value-driven approach to business – a focus on sustainable premises
For the global auditing and consulting firm Deloitte, responsibility is a competitive factor that needs to be considered in everything the company does. Deloitte's values are reflected in its office space as well as its corporate culture.
Visitors to Deloitte's offices are greeted by a giant moss wall in the Green Café reception area. The large display above the sofas in the lobby shows videos on themes related to corporate responsibility and sustainability.
"For us, responsibility and sustainability are competitive factors that we must take into consideration in everything we do. We carry out social responsibility projects and ensure that our partners also operate in accordance with our Global Principles of Business Conduct," explains Teija Gallacher, Office Management Leader at Deloitte Finland.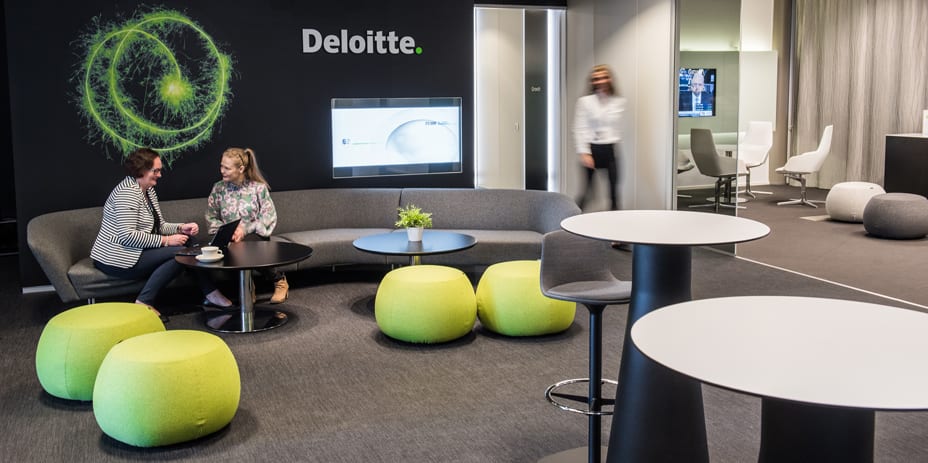 She says responsibility is a topic that is increasingly highlighted in contexts such as recruitment interviews and requests for quotations. According to Gallacher, stakeholders also favour companies that bear their social responsibility in a visible way.
More than business – leaving a mark on society
Deloitte's responsibility projects are focused on helping young people pursue a better future.
In the World Class project, for example, Deloitte's experts use their knowledge and career stories to support young people's growth towards adulthood. The experts have the company's permission to use their working hours for this purpose.
We have been a trendsetter in the sustainability of business premises.
"The management plays a key role in this effort. The management's commitment to responsibility inspires the company's personnel and is reflected in the results," Gallacher points out.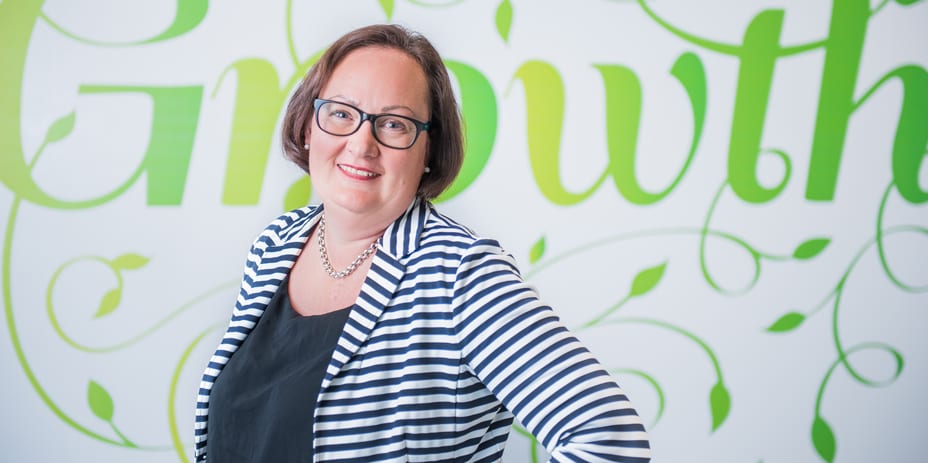 Deloitte's Global Principles of Business Conduct underline the fact that responsibility is taken seriously within the organisation.
Compliance is supervised by an appointed ethical officer who is in charge of conducting an annual ethical survey. The survey ensures that equality, openness and Deloitte's other ethical priorities are being put into practice.
A trendsetter in the sustainability of business premises
According to Gallacher, business premises are a key factor in the well-being and motivation of personnel.
"We have been a trendsetter in the sustainability of business premises. We want to show our appreciation for our employees by providing them with the best possible workspace and tools," Gallacher says.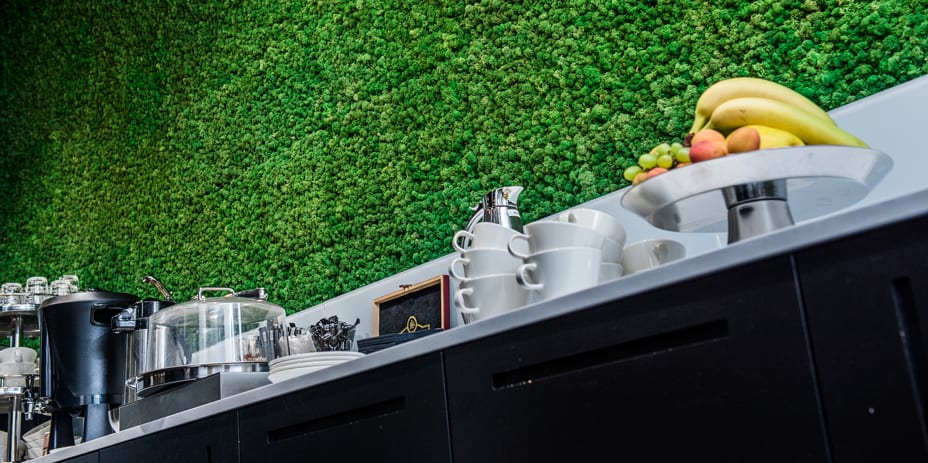 The company moved to Sponda's premises in 2006 mainly because the location serves both employees and customers.
The environmentally certified property owned by the property investment company Sponda also made it possible to customise the premises to suit Deloitte's corporate culture and values.
The premises have since been updated several times. The company regularly assesses how to develop the office to ensure that it provides optimal support for the changing needs of the employees. State-of-the-art office space and communication tools are also aimed at reducing business travel.
Do you want business premises that support new ways of working? Contact us to find out more! >>
"Change is an ongoing process. Working remotely requires new kinds of solutions and there is an increasing need for meeting rooms and project workspace. There's also growing demand for soundproofed and well-equipped ad hoc rooms," Gallacher adds.
A global company's energy efficiency makes a big difference
Deloitte's focus on responsibility and sustainability is also reflected in the energy efficiency of the office property.
"We work closely with Sponda on environmental issues and they provide us with diverse data that we can use in our communications and reporting on sustainability.
Operating methods have genuine significance when you are talking about a large global player.
Gallacher emphasises the role that businesses play in fighting climate change.
"Operating methods have genuine significance when you are talking about a large global player. Companies that possess tremendous know-how have the power to put the spotlight on various topics related to sustainability and drive changes at the level of society," Gallacher concludes.
The most responsible company in our industry
Its owner Sponda currently has 18 properties with international environmental certificates.
Sponda was recently ranked first among Finnish companies in its peer group the property sector's international GRESB 2018 -sustainability benchmark study.
In 2017, Sponda was selected as a Sector Leader in the GRESB sustainability study.
Do you want business premises that help you incorporate responsibility into your company culture? Contact us to find out more! >>
Share